Butterfly pollinator project
Riverscape's vision of turning an abandoned, contaminated automotive junkyard into a pollinator habitat has come to fruition. The pollinator project sits on the eastern banks of the Wabashiki Fish and Wildlife Area in Vigo County.
As featured on
A pollinator habitat has sprung up in a former auto junkyard on the banks of the Wabash River, creating a space for butterflies, bees, birds, bats and small mammals.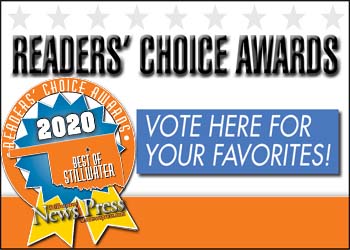 Dan Middlebrook, 77, passed away June 24, 2020. His livestreamed Funeral Mass begins 4:00 p.m. Wednesday, July 1, 2020: St. Francis Xavier Catholic Church-Stillwater, Oklahoma. Celebration of Life begins 6:00 p.m. July 1, 2020: Meditations Events.
Betty Hart, 92, died June 23, 2020 in Cushing, Oklahoma. Her memorial service begins 10:30 a.m. Monday, July 6, 2020 at the Strode Funeral Home Chapel- Stillwater, Oklahoma. Strode Funeral Home is in charge of arrangements.
James Hugh Fox, Cushing resident, passed on Thursday, June 25, 2020 at 60. Funeral services will be held at 10:00 a.m., Tuesday, June 30, 2020 at Crossway Church, Cushing, Oklahoma. Palmer Marler Funeral Home, Cushing, OK