A Missouri jury this week acquitted a defendant who shot and killed a man from his front porch in 2015 and claimed self-defense under the state's "stand your ground" law.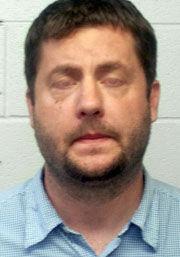 Matthew Bowman, 41, was found not guilty of either second-degree murder or armed criminal action in the Pineville, Missouri, shooting death of Jimmie Tillery in September 2015.
Bowman shot Tillery, 38, five times with an AK-47 rifle as Tillery sat in the driver's seat of his pickup truck about 50 feet from Bowman's porch. Bowman, who had recently moved into Tillery's ex-wife's home with his two sons, testified Tillery had previously threatened his family.
He asked Tillery to leave the property, Bowman testified this week, and fired when he thought Tillery was reaching for a gun.
Prosecutor Bill Dobbs indicated that he filed the murder charges primarily because when sheriff's deputies arrived on the scene of the shooting, they found Jimmie Tillery dead in the driver's seat of his truck with his seat belt on, the truck in reverse gear, the engine running and both of his feet on the brake pedal. There was no gun in the truck. 
Bowman in 2015 disputed this account, stating he believed Tillery was not wearing a seatbelt and his truck was in park.
Jurors were given a verdict option of involuntary manslaughter if they felt what Bowman did fall short of second-degree murder but still warranted punishment by the state. They chose instead to clear him of any offense. The standard for the self-defense claim is "a reasonable belief you are in imminent threat of serious injury or death."
Bowman's attorney, Ted Luby, said the jurors followed the law.
"Although this was a tragic event, Mr. Bowman conducted himself under the law at all times," Luby said.
Bowman testified Tillery had threatened his life both in person and in phone calls to Tillery's ex-wife, and an application for a protection order against Tillery was pending when Tillery drove up to their home on Sept. 17, 2015.
Bowman armed himself with the rifle and stepped out on the porch.
Bowman says Tillery drove toward the house from the head of the driveway at high speed before he stopped short and yelled that he wanted to speak to his ex-wife.
Bowman maintains that he had reason to believe Tillery possessed a concealed carry permit and liked to carry a handgun with him at all times.
Luby argued at trial that his client's decision to shoot was lawful because Tillery was trespassing at the time, had made prior threats to kill Bowman, his ex-wife and himself, and was acting on that day "in a violent, tumultuous manner."
Louise Calvert, Tillery's sister, told the Globe in 2015 her brother would not have gone to the address if he knew Bowman was there and armed. She also doubts that he would have argued with him.
"He did not expect what he ran into," Calvert said.
Bowman hugged his two young sons in the courtroom following the reading of the verdicts. The defendant and his family were clearly relieved though emotionally drained at the end of the four-day trial.
"It's just been horribly constant worrying and stressing about (the case) and the legal aspects of it," Bowman said of the two years spent under the dark cloud of murder charges.
The Missouri legislature last year expanded the state's current "castle doctrine" law, which allows Missourians to use lethal force in a private setting.
The new law, commonly known as "stand your ground," would allow for Missourians to use deadly force upon the perception of danger in a public setting.
Lehr writes for the Joplin, Missouri, Globe.