Connie Cosmos Season 1 Trailer
A new sci-fi fiction podcast in the style of old radio adventure serials!
Equipped with only her communicator ring, robotic arm and quick wit, Connie Cosmos fights all manner of fearsome foes. Join Connie and all her equally compelling friends as they tangle with the great galactic evil of Zander Zar. Can our heroes stop evil and still find their way back home to Earth? Find out on the exciting first season of Connie Cosmos!
Be sure to Subscribe and check back February 4th for the first episode!
As featured on
With schools across Oklahoma closing at least through April 6, kids will be spending more ti…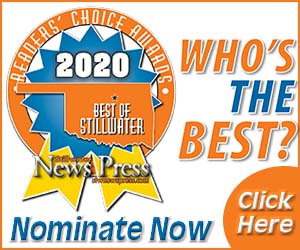 Joyce Ann Johnson, 81, died on Tuesday, 5/26/2020 at her home in Stillwater. There will be no services per the families request. Condolences may be sent to the family via an online guestbook at www.dightonmarler.com.