How to sew a headband: Headbands for Heroes
Free Paper pattern found here: https://drive.google.com/open?id=156bmVVhAKpNrcdO1XdPqmxRztLwTLEVV
Size Guide:
Small: less than 22" Head circumference
Average: 22-23 Head circumference *recommended if you do not know the intended wearer's measurements
XL: 23+ Head circumference
Fabric Requirements: Select high quality knit fabric with 4-way stretch and good recovery. Ensure to wash your fabric before cutting.
Our Healthcare Heroes caring for our loved ones infected with Covid-19 are asking for comfortable headbands. Some are asking for button installs to protect their ears from the elastics on their masks.
This is a quick DIY, free sewing tutorial to teach you how to make on in 10 minutes.
It is recommended that this headband be worn, pulled towards the forehead for the snuggest, most secure fit.
This tutorial was prepared by PoppyMonroe in collaboration with the feedback from the amazing Mimimakers. They truly are the kindest, most lovely people going.To join our Facebook community, you can find us here: https://www.facebook.com/groups/791664481033906/
Canadian health care workers request free headbands here:
Fabric has been generously supplied by Rebecca Reck Art https://rebeccareckart.com/
#Headband #FreeSewing #Covid19
As featured on
Wearing a surgical or dust mask in public has been more common in east Asian countries, main…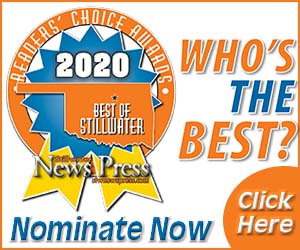 Marie Holford, age 81, of Stillwater, died Saturday, May 30, 2020. Funeral services will begin at 11:00 a.m. Friday, June 5, 2020 at the Sunnybrook Christian Church under the direction of Strode Funeral Home.