Stillwater will be represented when the 27th season of 'The Bachelor' premieres on Jan. 23.
Brooklyn Willie is among the 30 contestants and the only one from Oklahoma, ABC announced.
Willie, 25, graduated from Oklahoma State University in 2020 with a bachelor's degree in animal sciences. She was on the OSU Rodeo team.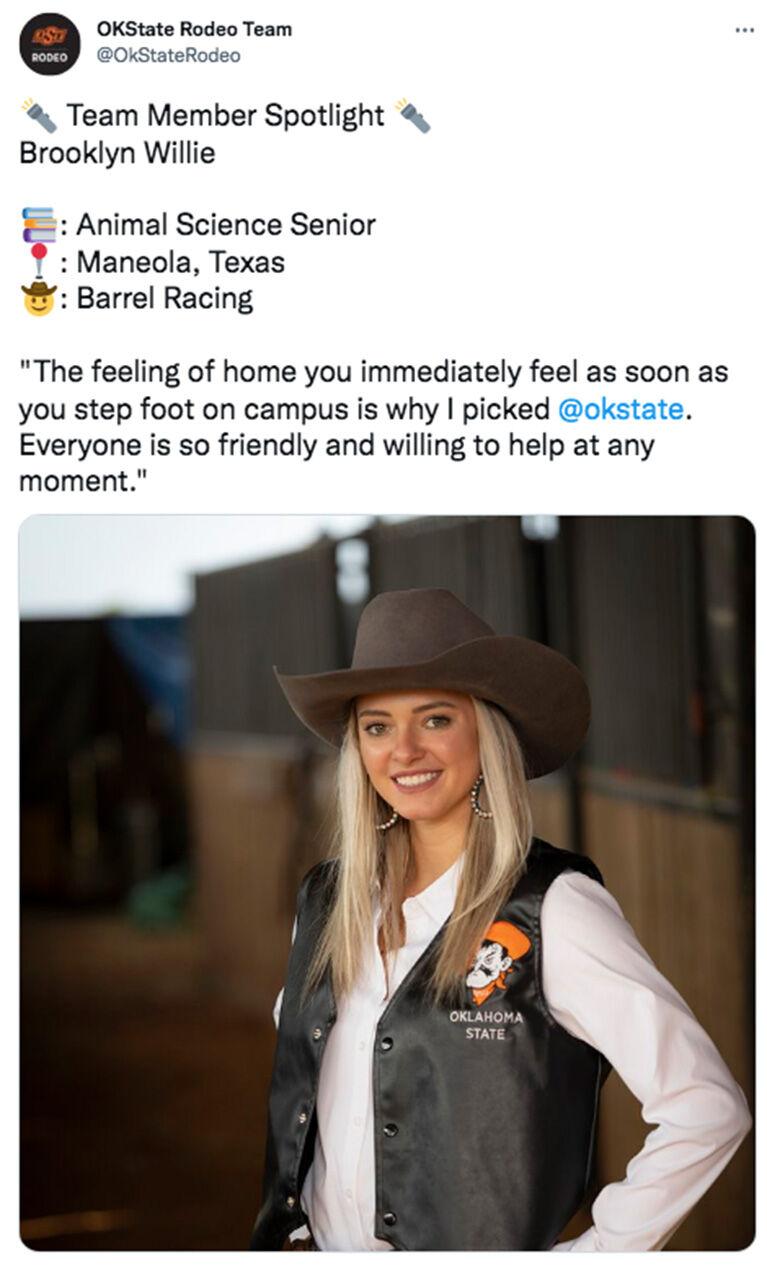 Willie is originally from Minolea, Texas, but she has since stayed in Stillwater since graduating.
The Bachelor is a dating reality television show, revolving around one bachelor who begins with a large pool of romantic interests from whom he is expected to find a wife.
The bachelor, Zach Shallcross in this season's case, eliminates contestants after going on exotic dates with them.
The News Press contacted Disney and was told contestants aren't available for interviews until their time on the show has ended.
Willie is not the first person with OSU ties to appear on "The Bachelor." In 2016, Lauren Barr, known to the show as 'LB' made it beyond the first round.
A week later, LB was out. She was offered a rose by Bachelor Ben Higgins, but turned it down.
ABC released a bio for each contestant and Willie's reads as follows:
"Brooklyn is a rodeo country girl ready to saddle up for the love story of a lifetime! At just 13 years old, Brooklyn discovered her passion for horse barrel racing and went on to study animal science. One day, she dreams of being a professional rodeo cowgirl and horse trainer. But now, Brooklyn works as a lab designer for an oral surgery practice where she custom designs teeth for life-changing dental procedures. Zach, get ready to say cheese and show off those pearly whites! Brooklyn hasn't had the easiest path when it comes to her relationship history, so she's ready for a fresh start with the Bachelor. Will Zach be the perfect cowboy for this fun-loving cowgirl? Only time will tell."