Mayor Will Joyce called it the most complained-about property in Stillwater. Stillwater Police code enforcement officer James Moore listed a litany of violations from weeds that hide rodents and snakes to unsecure buildings where transient people had been squatting.
On Monday, Stillwater City Council marked the 17 buildings making up the property at 416 W. Maple as dilapidated and abandoned and set a timeline for demolition.
Much of the property had been closed with utilities cut off since summer 2016. In 2017, there was a planned seven-story apartment complex as the remaining buildings were boarded up. The next plan was to remove a story but none of it came to fruition.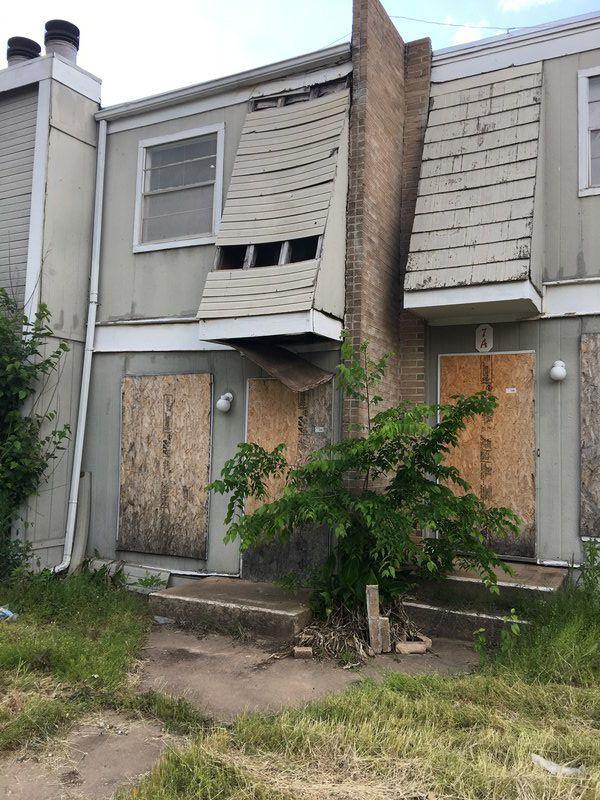 Steve Ruby, representing owners Barrett Property Investments LLC of Athens, Georgia, told council the owners had no objection to the property being deemed dilapidated and abandoned, but requested 180 days until they would have to begin demolition. They had been told by several contractors that it could be done in 90.
"I think 180 days is excessive to start, and I think 90 days is excessive," Vice Mayor Pat Darlington said.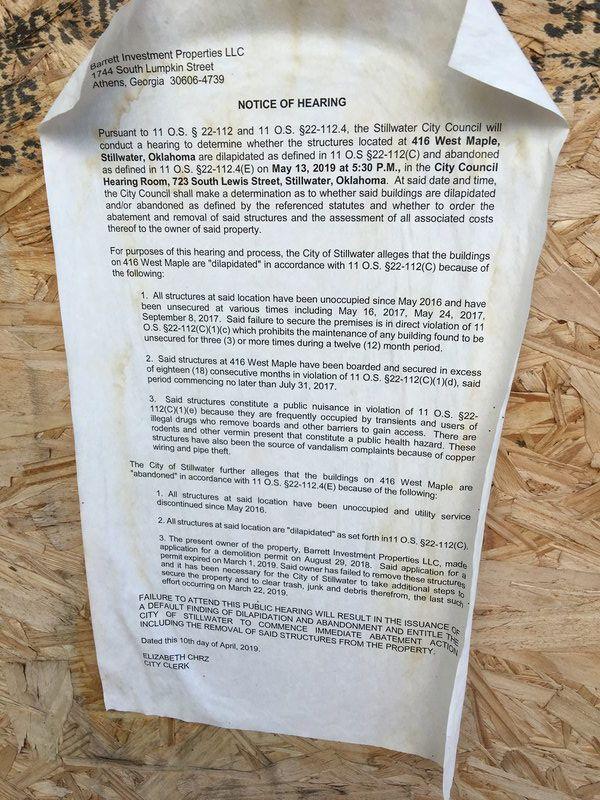 Councilor Amy Dzialowski said in her experience it can take several weeks to get all the required permits and surveys needed before demolition can begin. She said professionals will have to survey every building to see if any material inside needed to be removed prior to demolition.
Joyce then suggested a July 8 deadline for surveys and permits and set a completion date for Aug. 26 that was passed unanimously by Council.
"I'm all for trying to work together and being accommodating … but this is something we need to get done," Joyce said.