People lined the streets of downtown Stillwater Thursday night for the 20th annual Christmas Parade of Lights.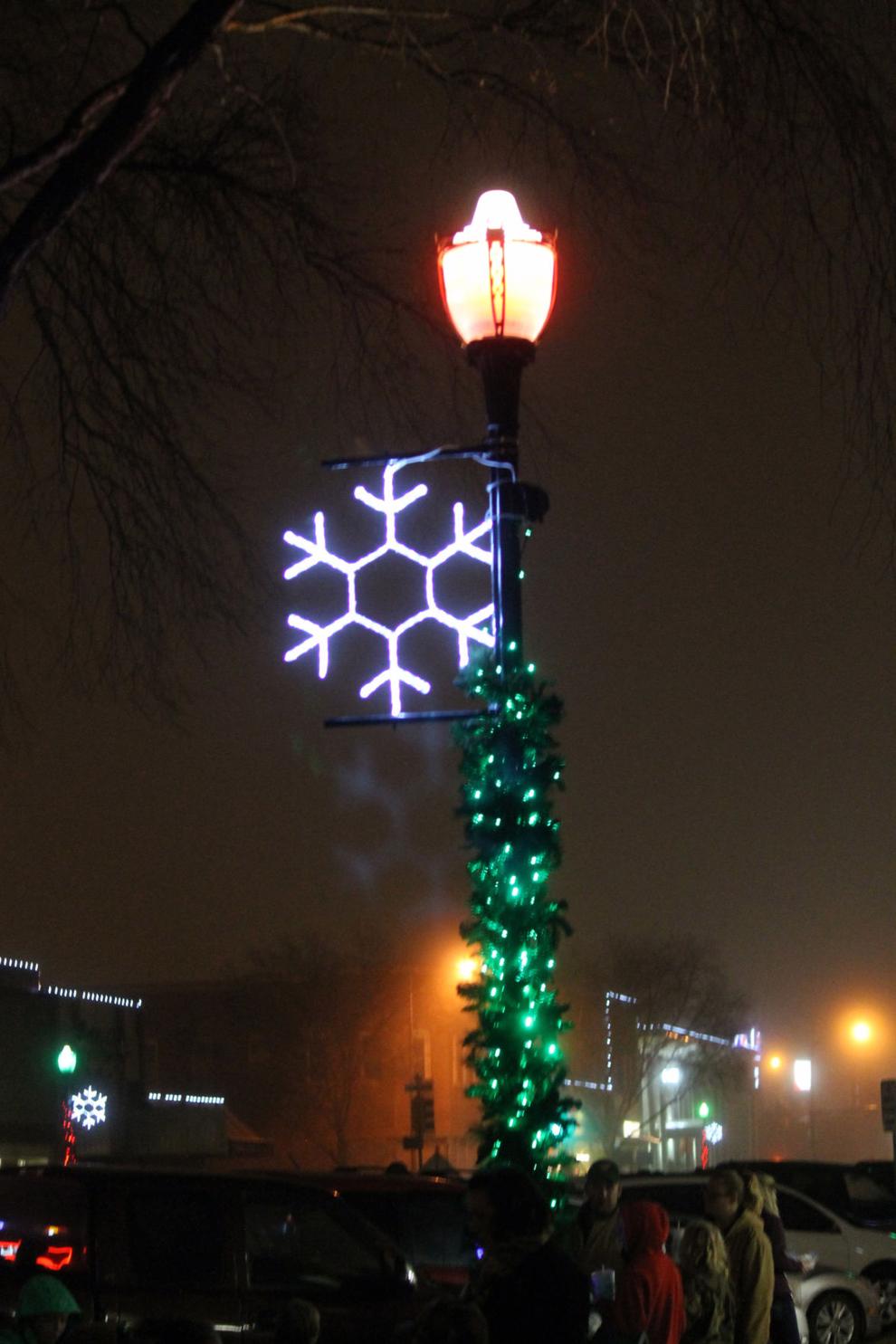 Although fog and mist filled the air, the predicted rain held off until the parade ended.
Parade Marshals Sen. Jim Halligan and his wife Ann Halligan led the lineup and Santa Claus in his sleigh closed the evening.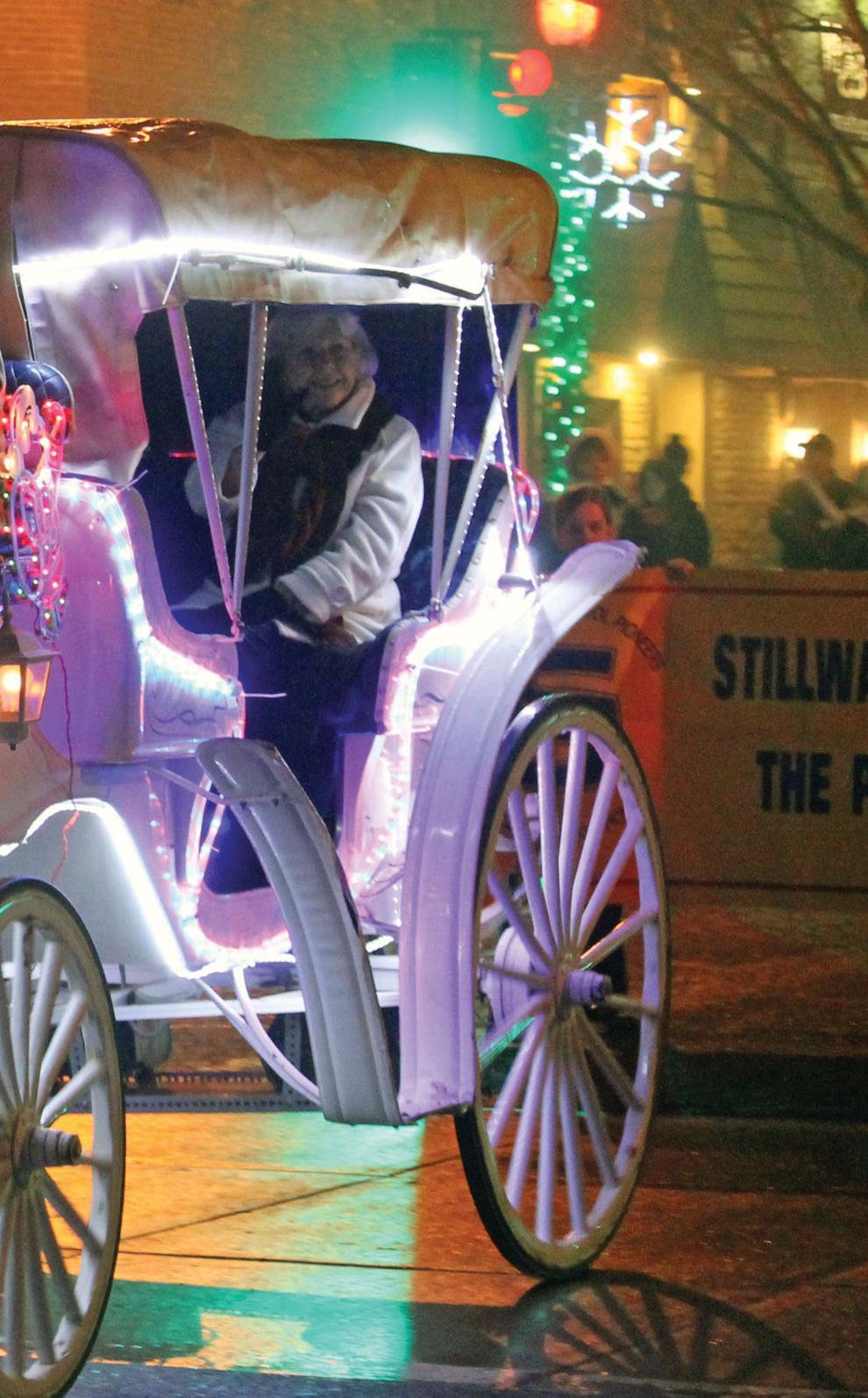 The Stillwater Parks and Recreation Department earned the honor of carrying Santa along the parade route when it took first place in the float competition at the last parade.
The evening included a chance to take photos with Santa and the lighting of the downtown Christmas lights to kick off  Stillwater's holiday season.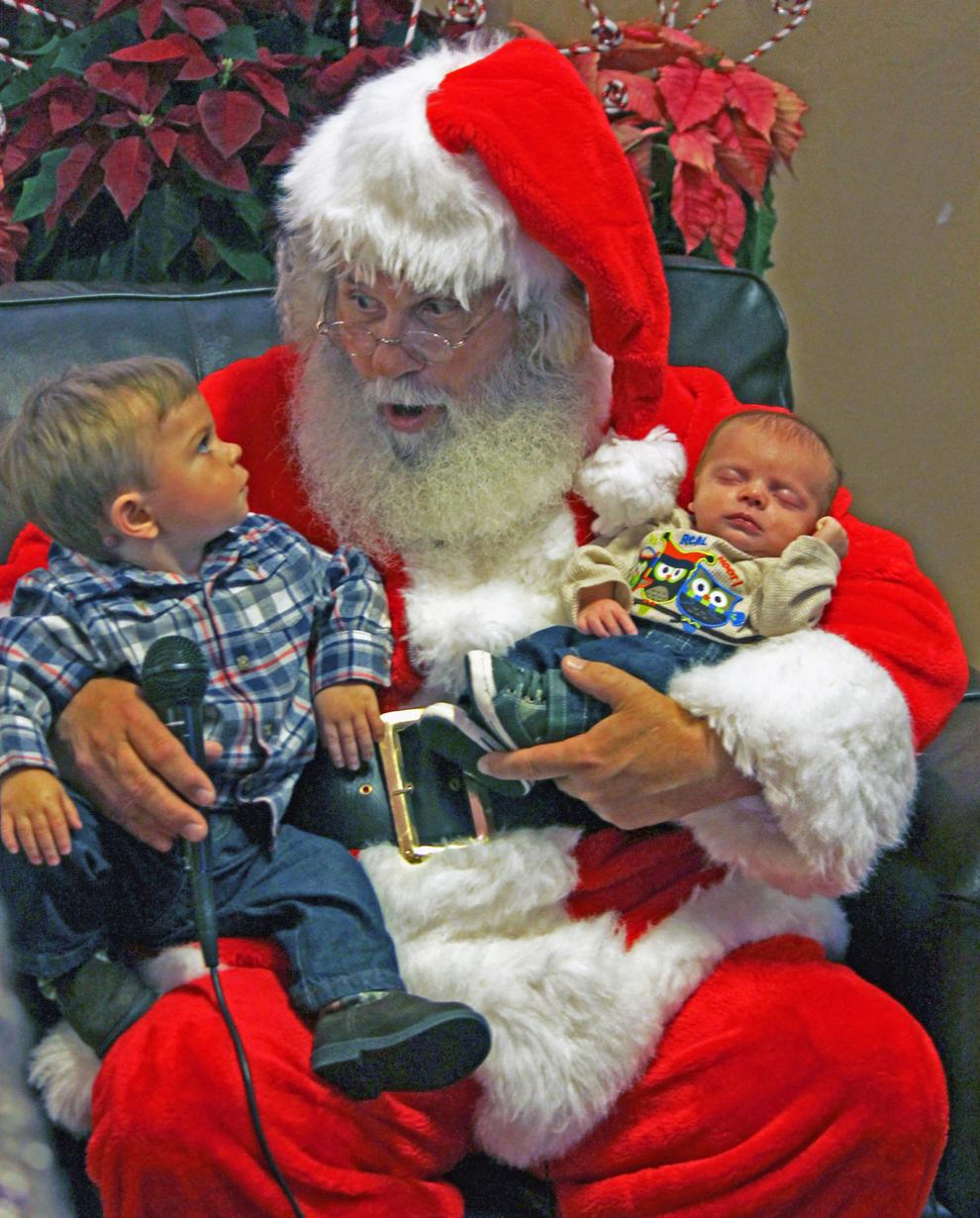 Some downtown merchants kept extended hours and a food truck area on Eighth Avenue gave the crowd additional dining options. Musical entertainment by the Stillwater Ukulele Association added to the festive atmosphere.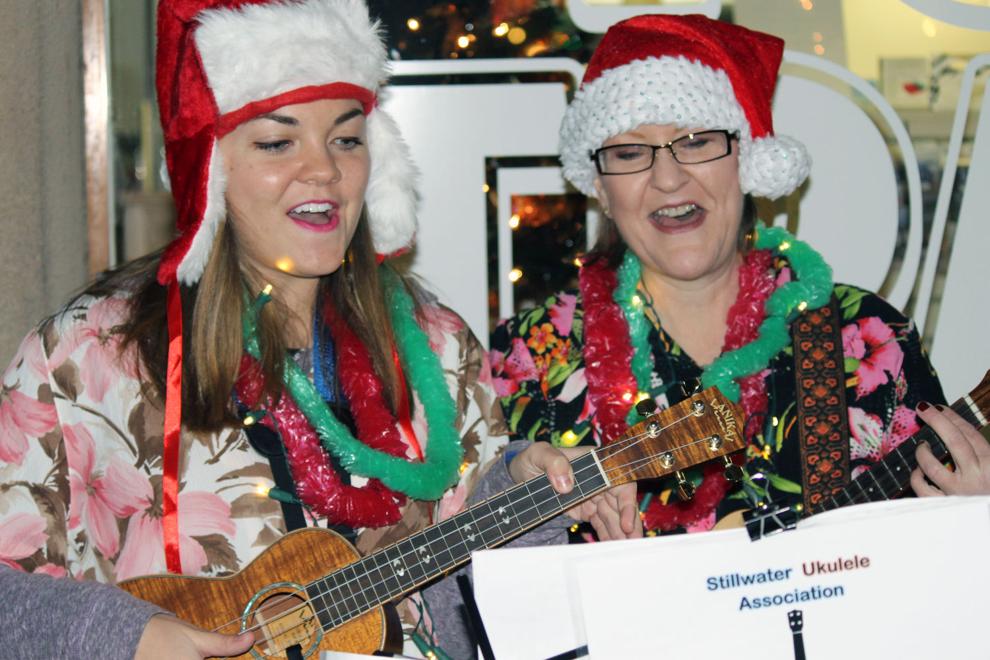 To keep up to date on the Downtown Stillwater Christmas schedule go to http://www.downtownstw.com/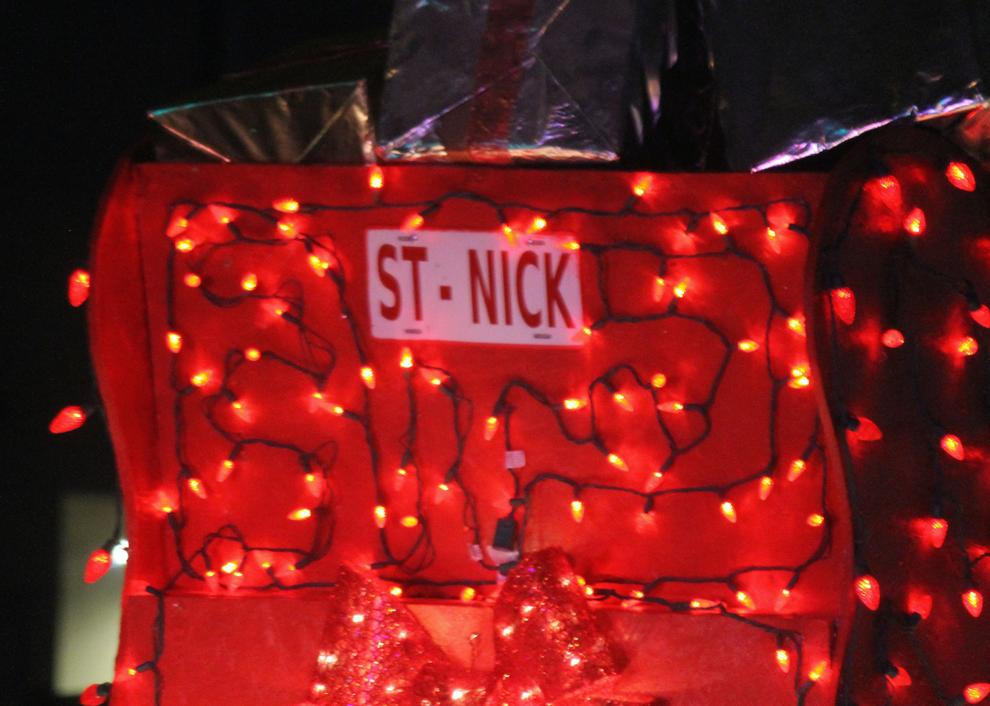 Parade Results:
Bands
1st - Perkins-Tryon High School
 2nd - Ripley High School
Group
1st - Independent Bikers
2nd - Red Dirt Pedalers
3rd - Canyon Malamute Puppies
Float
1st - Will Rogers Elementary (Will carry Santa next year)
2nd - Payne County 4H Livestock
3rd - Stillwater  FFA
Best Use of Theme
Payne County 4H Livestock Group
Best Use of Lights
Ripley HS Marching Band
Twitter: @mcharlesNP