With long-awaited proposals for new business development beginning to flow, city staff is looking at ways to encourage growth while protecting the City of Stillwater's financial stability.
Deputy City Manager Melissa Reames presented a report to the City Council Monday about its economic development commitments and how those are funded.
"It's a great time here in Stillwater," Reames said. "There are a lot of exciting possibilities out there."
Reames said she wants to develop citywide policies governing economic development, reserve funds and transfers between those funds.
She also suggested examining the policy developed four years ago to govern transfers from the Stillwater Utilities Authority, which produces revenue for the City.
In recent months developers have requested and the City has agreed to upfront financing assistance commitments totaling nearly $10.4 million. Most of the requests were related to projects in two of the Tax Increment Financing districts created to spur new development and business expansion in Stillwater.
A TIF is a vehicle for generating funds to cover some of the cost of redevelopment in areas that are blighted or where development would be difficult without assistance. They can be funded through sales and/or property taxes.
Almost $2.9 million of the upfront commitment goes to Stillwater Public Schools as part of an agreement to ensure the school district isn't harmed financially when TIF No. 3 diverts some of the growth in property tax revenue within the Downtown/Campus Link Project Plan area.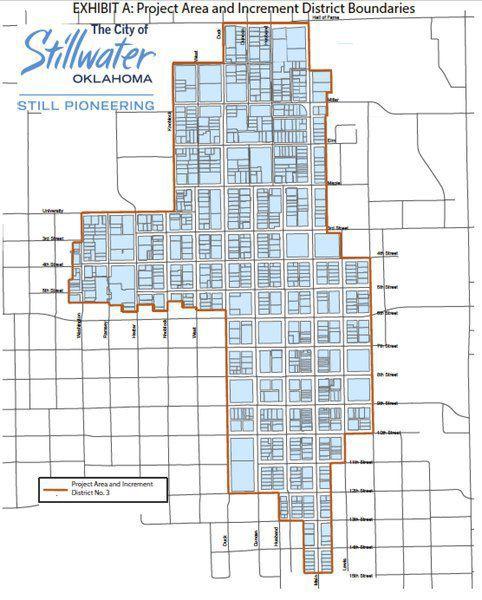 The Downtown/Campus Link Project Plan area covers the area south and east of the Oklahoma State University campus and extends south through downtown Stillwater.
It's an area of Stillwater that has long been targeted for redevelopment but that has been slow to happen.
Reames said recent proposals for assistance have all requested financing up front.
In the past, TIF recipients usually covered their costs then recovered a portion based on new sales tax generated.
Recent requests include:
Everyman - $350,000 for expansion
Campus Corner Creamery LLC - $150,000 for expansion
Lily's Lavender, LLC - $54,471 for expansion
Lakeview Landing LLC - $6.95 million including $6 million in development financing, $250,000 in additional development costs (cash or in-kind) and $700,000 in utility relocation work for the redevelopment of the decommissioned Boomer Lake power station.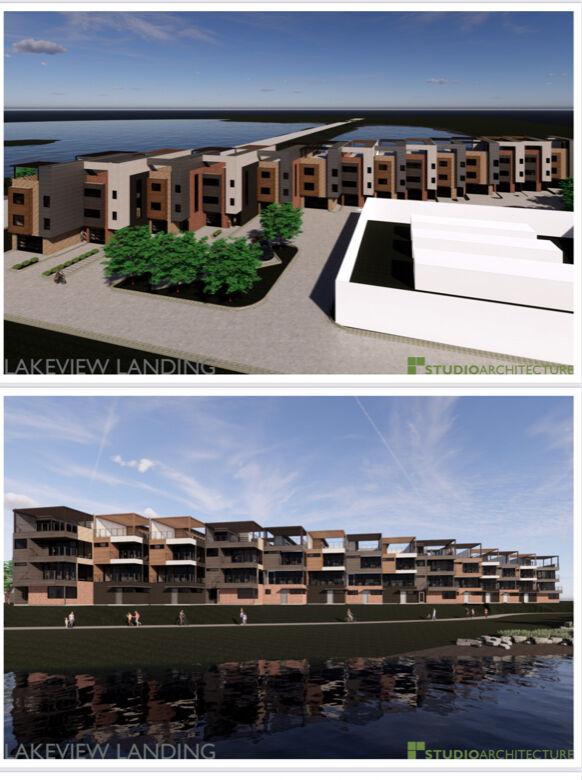 Reames and City staff will begin developing policies designed to ensure the various reserve funds maintain sufficient balances to get through emergency situations.
They will also look at how the City uses intra-fund transfers to loan itself money to cover obligations and transfers excess revenue from the Stillwater Utilities Authority to fund operating expenses.
The City Council will have the ability to say yes or no to requests for upfront financing, based on the availability of funds and the deal's impact on the City's financial stability, Reames said.
The City of Stillwater was lucky it didn't have to dip into reserves when revenues dropped during the COVID-19 pandemic, she said. But situations like that are why it maintains reserve funds.
Mayor Will Joyce agreed with Reames suggestions, saying there are always questions about transparency when it comes to economic development.
This strategy will provide an extra layer of transparency, he said.
Twitter: @mcharlesNP