Every year Highland Park first-graders are given a book and told if they do well enough with the book, there's a special field trip in it for them. On Friday, for the seventh-straight year, Turning Point Therapeutic Riding hosted the first-graders as they read to the horses at the ranch off North Country Club Road. For some, said organizer Natalea Watkins, it may be their first book.
"We chose Highland Park because they're a Title 1 school, so a lot of their first-graders have challenges with reading, in many cases they don't necessarily speak English at home or there aren't a lot of books at home," Watkins said.
"We take them books in February, and they start practicing. It's "Little Black, A Pony" by Walter Farley, who wrote "The Black Stallion." They practice reading it, and they come and read to the horses. They do 15 other horse-related activities to get real excited about reading and horses.
"The teachers tell us that by the end of the year every child is reading at or above grade level. Even though they may struggle, in math or science, or other subjects, it's really had an impact on the reading scores throughout the entire school because every student at Highland Park now has been through this as a first-grader."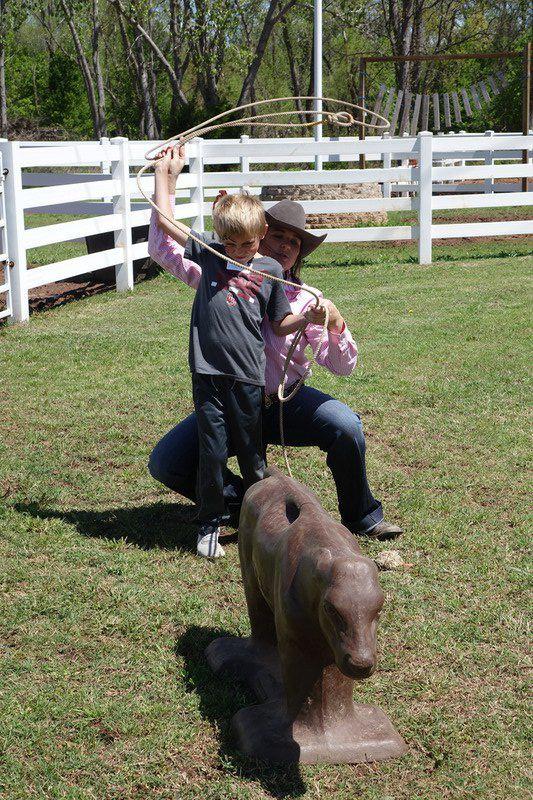 Highland Park first-grade teacher Denise Roberts said the children are incentives early on to do their best.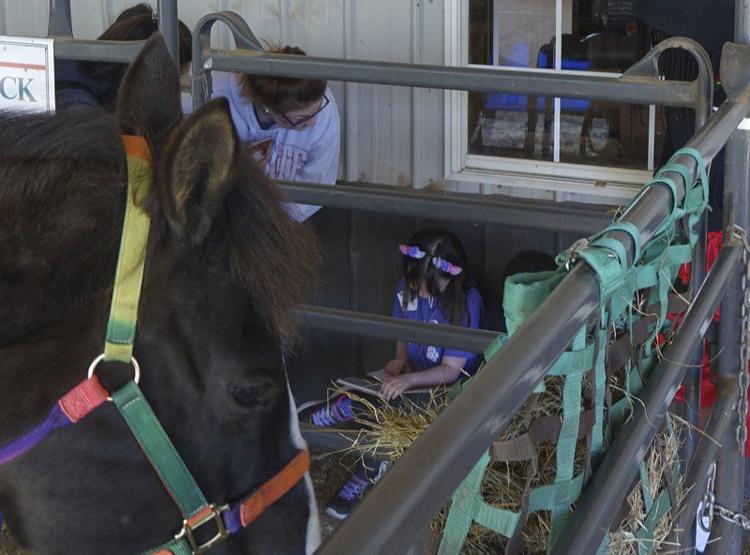 "Natalea and the group from Turning Point bring a couple of horses to our school, first. They did that in March, so it's about a month before we come here usually, and they bring a book for each one of our first-graders. … it's a terrific book because it's kind of lengthy but it has first-grade words in it, so they can learn to read it but they can't zip through it – it takes them a little work. Then we have about a month for them to practice reading the book at school, so we keep them at school and they practice reading until they come here so they can read them to the horses. They know that's why they're learning to read them, so they can come here to read to the horses, so they take it very seriously. They want to be able to read to the horses.
"It's definitely incentive. Also, because it is such an age-appropriate book, for our kids, they feel success because they're able to read it. They look at it and, it looks like a big book, it's looks kind of overwhelming, but when they open it and start reading it, it's like, 'Wow, I can read this.' That encourages them, too, because they are capable of doing it. It really encourages them to try a little harder with other books."