A structure, multiple vehicles and an RV caught fire Wednesday afternoon, and Perkins Fire Chief, Joe Barto, said it was all a total loss.
The Stillwater Fire Department and Perkins Fire Department extinguished the massive structure fire Wednesday afternoon at Mission Towing and Recovery.
Barta said one of the crews that worked there left for lunch and when they arrived back, the structure was smoking.
There were three or four vehicles inside the structure and six outside the structure.
Stillwater Firefighters provided mutual aid to Perkins Firefighters and dispatched four units to the scene.
While on scene multiple cars could be seen completely engulfed in flames and scanner traffic indicated a structure was on fire with multiple cars, gasoline and other flammable material within the structure.
The smoke from the fire caused the roadway to be closed between 68th Street and 80th Street for about an hour. 
Stillwater Fire Chief Terry Essary said the smoke from the fire was causing "major issues for the roadway" and traffic originally made it difficult for the fire units to get to the scene.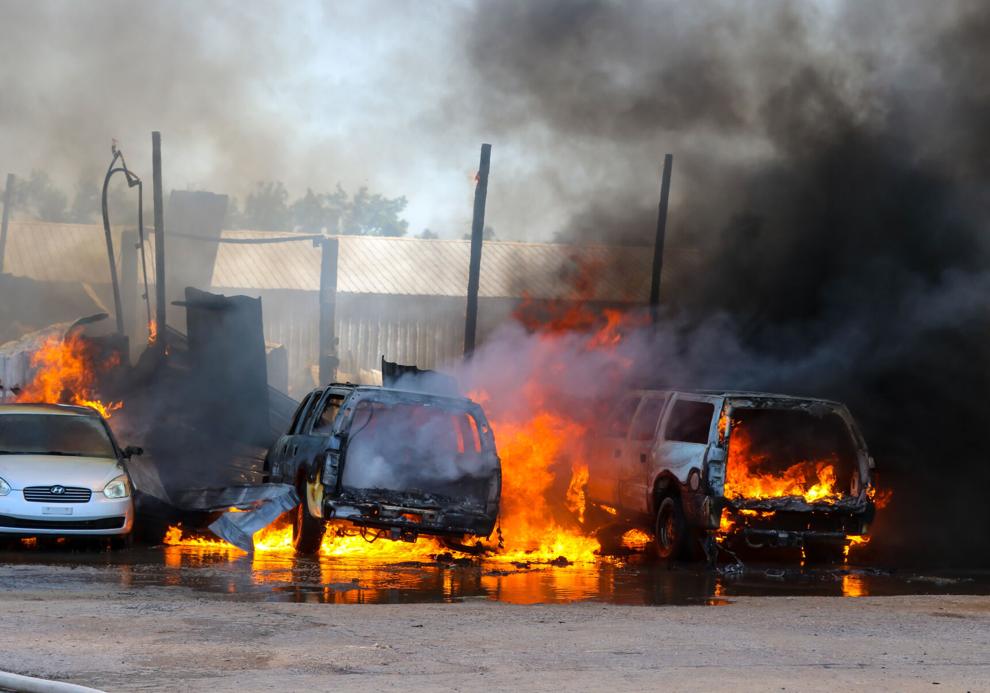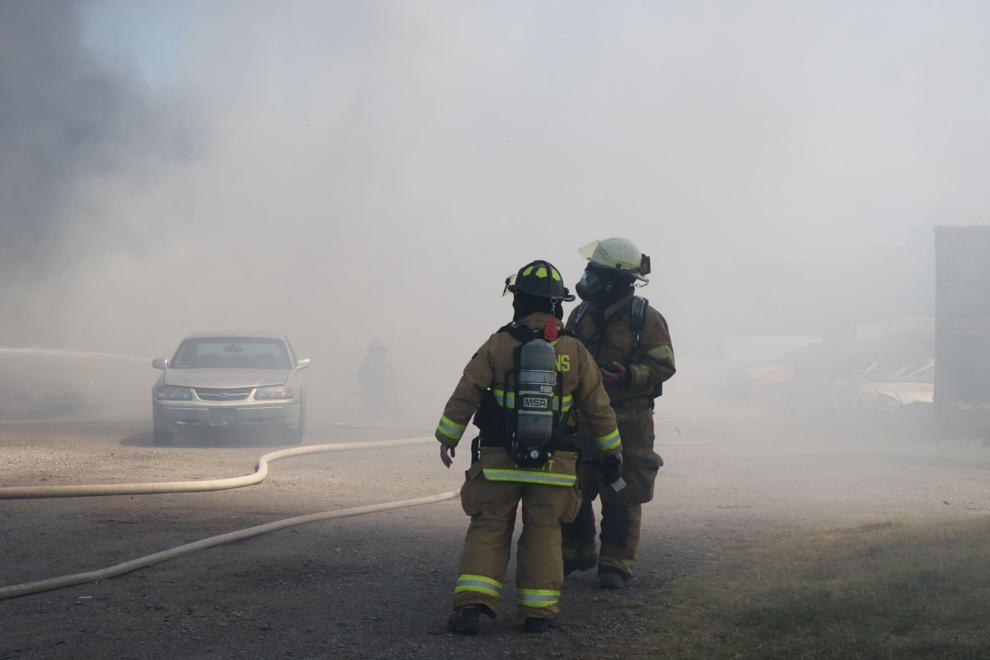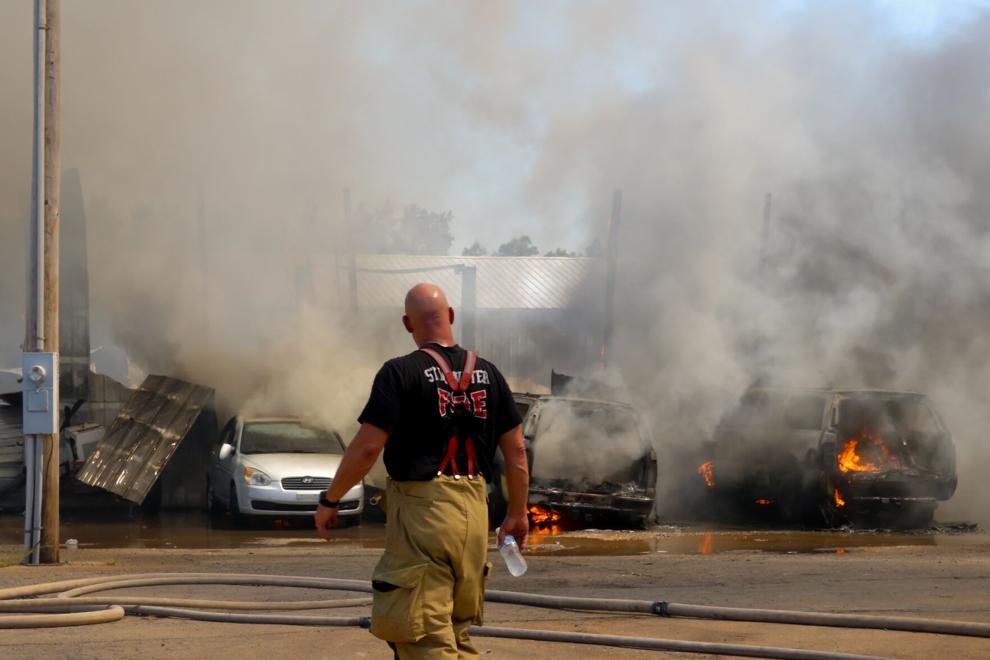 Essary said the fire was able to be knocked out quickly and didn't spread to any locations which was a concern due to the high heat.
Barta said he wanted to thank SFD for their help, Oklahoma Highway Patrol and Payne County Sheriff's Office for traffic control and LifeNet for responding in case there were injuries. No one was injured in the fire. 
Barta said the fire isn't being investigated and everything was burned out.