After decades of disjointed sections, the Kameoka Trail might soon be connected with Stillwater's first rails-to-trails conversion. City staff submitted a resolution to the City Council on Monday to apply for an Oklahoma Department of Transportation grant.
The Transportation Alternatives grant would contribute $1.2M to the project, matched with $240,000 from the City's general fund.
The idea is to convert the railroad spur that runs north and south into a paved multi-use path that connects Boomer Lake to Couch Park. The TA grant would help fund the first 1.25 miles to be converted between East Lakeview Road and East McElroy Road.
City staff will look to apply for future ODOT TA grant funds to convert the remaining 1.25 miles of railroad between McElroy and East 12th Avenue, near the southernmost section of the Kameoka Trail begins.
"I know there's a lot of Rotary groups and civic groups that are excited to partner in this," Chief Performance Innovation Officer Brady Moore said. "I'm excited to see what the community brings to this project."
According to railstotrails.org, the desire to convert disused rail lines to multi-use pathways dates back to the 1960s, with Wisconsin's Elroy-Sparta Trail being the oldest rails-to-trails conversion in the country.
"If they (ODOT) were ever to open the rail again, they have the rights," Moore said. "But I don't know of many rail conversions that have ever gone back, but they are still preserved for future use."
During Monday's meeting, City Manager Norman McNickle noted that if approved, all 2.5 miles of track will be removed at the same time.
Connecting neighborhoods along the trail and creating access points for emergency responders will influence the design. Nearby pedestrians have made desire lines – a term used to describe wear patterns from foot traffic left on the ground – to the railroad tracks.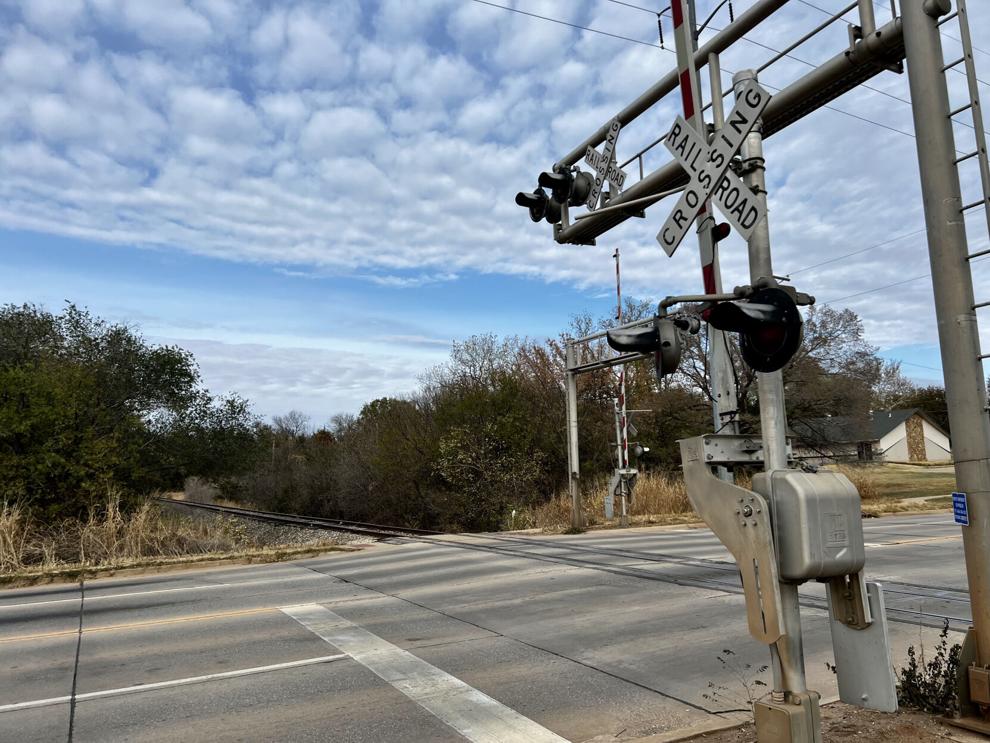 "I was walking the corridor last week … and you could see a couple of paths that connected neighborhoods and apartment complexes," Moore said. "The area is absolutely beautiful, and it blew me away. You can just see the potential."
Husband Street bicycle corridor project gets shelved
In 2019 City Council approved a contract with Olsson and Associates to explore a low-stress bicycle corridor on Husband Street, connecting Downtown to the Kameoka Trail just south of the Stillwater High School.
"It was not well received by Council. They had some major concerns about the crossings," Moore said. "(The crossings) at Boomer and Hall of Fame, there's a lot of challenges at safely getting people across without affecting business, buying right-of-way and additional signaling that could confuse traffic and pedestrians."
Moore also shared that City staff has received results from the Duck Street traffic study that was completed in March. While details have yet to be presented to City Council, the results indicated that the four-lane road would be a good candidate for a boulevard design that includes separate facilities for bicycles and pedestrians.
"Sometimes, human nature, we tend to make things harder than they need to be," Vice-Mayor Alane Zannotti said in the meeting. "And not to put anything against the idea for the original corridor that was going to link one end of town to the other, but to add a piece of our history by doing it a different way that allows more access for people to enjoy the community."
During Monday's meeting, Council also adopted a resolution that formalizes the Transportation Projects Advisory Committee. TPAC will advise City Council on transportation projects funded by the transportation sales tax voters approved on Feb. 8, 2022. The committee's meetings are subject to the Oklahoma Open Meetings Act through this action.