With confirmed cases of COVID-19 increasing across the U.S., health care workers are on the front line and the demands they face are in the national spotlight. People in Stillwater are reaching out individually and as part of national movements to thank the people caring for our sick and to help as much as they can.
At 8 p.m. Monday, cars filled the south parking lot of Stillwater Medical Center, facing the building and flashing their hazard lights as people sent up prayers for the hospital's staff. It was part of a movement called Headlights for Hope that is spreading to other cities.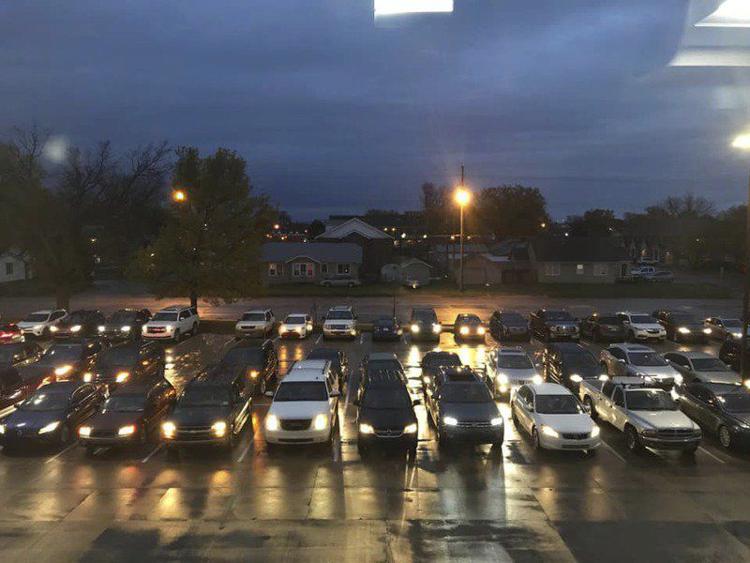 As people honked their horns and flashed their lights, they showed solidarity with medical providers while maintaining the social distance needed to limit disease transmission and lower stress on the medical system.
SMC has seen an outpouring of support from community members since the COVID-19 pandemic reached Payne County.
A Scouting troop posted signs thanking the medical personnel outside the hospital entrances.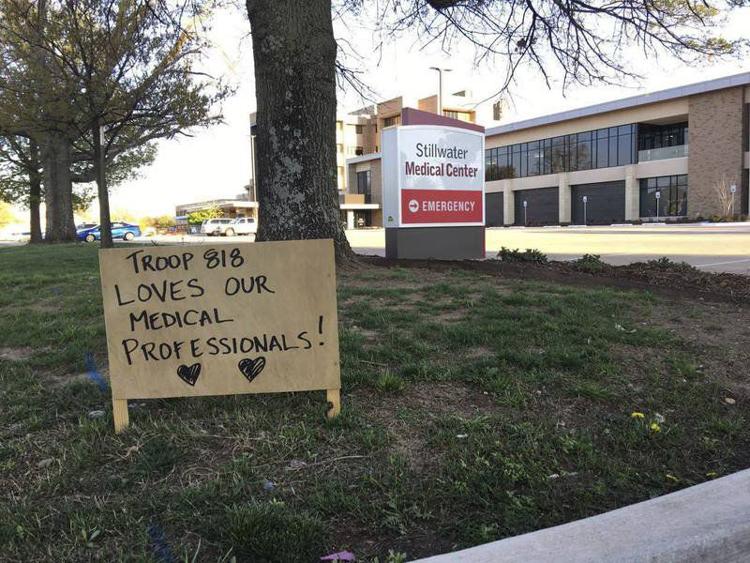 People have had food and treats delivered to SMC staff during their shifts.
They have donated the Personal Protective Equipment that is in short supply but so necessary for them to safely care for patients, and sewn cloth masks to help reserve the precious N95 masks for the people who need them the most.
SMC Foundation Executive Director Scott Petty said since SMC's post asking for the masks went viral a few weeks ago and was featured on MSNBC, people not just from our area but from seven states have donated more than 3,000 homemade masks.
But it's not just the homemade masks that have helped.
SMC has about seven days worth of PPE – masks, eye protection, face shields, disposable gowns and gloves – on hand, thanks in large part to the public's response to the call for help, Cheryl Wilkinson, the hospital's Vice-president for Support Services /Quality Assurance and Performance Improvement said. If it weren't for donations from members of the public, retailers, educational institutions and industry, SMC would have found itself with closer to two day's worth in spite of having staff looking for supplies every day.
Every bit of help, from commercial facilities to the neighbor down the street who brings in five masks, has made a great difference, she said.
Donations of cleaning supplies have been another blessing, with schools donating disinfectant wipes and other cleaning supplies they won't be using.
"The generosity of the public has been overwhelming," Petty said.
Twitter: @mcharlesNP