The accident report documents what happened on Oct. 14 when a pickup truck struck a man riding his bike on Lakeview Road, but it's missing one thing members of Stillwater's cycling community say they would like to see: a citation for the driver who violated a state law that requires people in cars to yield three feet of clearance when they approach or pass a bicycle.
According to state law, if that failure to yield results in serious injury, the driver can be fined up to $500. If it results in death, the fine rises to $1,000.
One commenter on a Facebook post about the Oct. 14 collision noted the difference between fines for killing or causing serious injury to a cyclist and the $10,000 fine for hitting a road construction or public safety worker.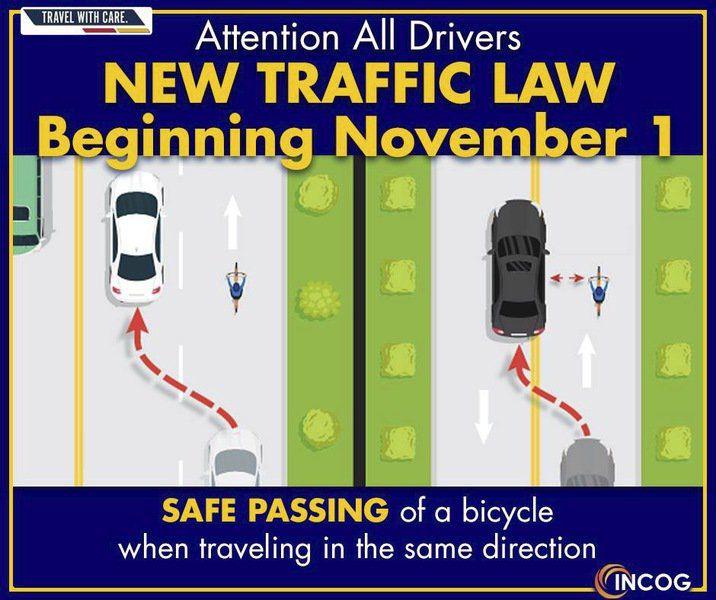 The officer who investigated the collision in which OSU professor Udaya DeSilva was seriously injured noted the driver's failure to provide three feet of clearance as a contributing factor in the collision, but chose not to ticket David Hood, the driver of the pickup.
And according to Stillwater Police Department procedures, that was the officer's right.
Officers have discretion to ticket or not ticket people involved in vehicular accidents, Capt. Kyle Gibbs said.
That was confirmed in a statement released Thursday by the City of Stillwater:
"Officers are not required by policy to issue citations at every traffic accident. Officers are expected to evaluate each traffic collision as an individual incident and issue citations, warnings, or make arrests as the officer determines appropriate."
According to the City's release, officers take a variety of factors into account when deciding whether or not to issue a citation. Gibbs says many officers believe the insurance companies will sort it out, based on the facts of the accident.
But for cyclists who know they will always come out on the losing end of an encounter with a car, collisions caused by drivers who violate bicycle safety laws feel like much more than simple traffic accidents. They bristle at a lack of criminal consequences for violating a state law designed to protect their life and limb.
Cycling advocate and Bicycle Pedestrian Ad Hoc Committee member Keith Reed calls the policy "mind boggling."
"When there's such an egregious violation of the law, I mean there's evidence, when a guy is laying in a pool of his own blood on the road, it's pretty straight forward that there was a violation of the three foot law," Reed said. " … It's going to be strengthened beginning Friday so that's going to help a little bit but it boils down to it's a matter of departmental policy or it's subjective, right?"
Hood was following DeSilva, who was riding across the Lakeview Road bridge on the far outside edge of the roadway, and struck his bicycle from behind.
Witnesses, including a driver who was behind Hood and chose to change lanes to give DeSilva more clearance, say they saw the passenger side headlight and bumper of Hood's truck strike the back right of DeSilva's bike.
The impact dislocated DeSilva's hip and he went flying over the handlebars, causing a compression fracture in his back, a separated shoulder, a fracture in his right hand, a serious concussion and numerous superficial injuries.
He was still in a back brace and using a walker on Tuesday as he prepared to go home after spending 18 days in the hospital.
De Silva said that based on the damage done to his helmet, he would probably be dead if he hadn't been wearing it.
Many in Stillwater's cycling community say they have experienced frighteningly close calls, which might not even be intentional.
Driver's often say they didn't see the bicycle.
That's what the driver who ran over OSU professor and cyclist Seth Woods in 2013, causing life-threatening injuries, said when interviewed by police, according to a March 2, 2013 report in the O'Colly.
"According to the accident report, I was seen waving and yelling at the driver before the impact, so I was paying enough attention to see him not seeing me," Woods wrote in a blog post six months after the accident. "The driver of the car was not speeding, not intoxicated, not even texting. He simply did not see me (in his words). He was not expecting to see a biker there, so he didn't."
Reed says that is the case all too often. He also personally believes that officers may take it easy on drivers because they relate to them more than they relate to people who ride bikes.
"So if you live in a society that does not recognize a person riding a bicycle as being as choosing to use a legitimate form of transportation, then they don't have a chance. We don't have a chance," he said. "… Our society, we're so built and geared around cars that bicycles aren't something that we're used to seeing."
City officials say that it's not just a case of officers taking it easy on drivers who hit cyclists. Citations were issued in less than 20% of all accidents in 2017 and 2018.
So far in 2019, two of the 12 collisions SPD investigated that involved bicycles have resulted in citations being issued. Officers issued citations in 35% of other accidents.
Reed says he thinks it should be routine when a driver breaks the law and harms a cyclist.
"What would be nice would be to see the city get serious about recognizing bicyclists as people that are trying to get from point A to point B just like people in the car," he said.
Twitter: @mcharlesNP