When Stillwater Medical Center put out the call for people with sewing skills to donate cloth masks, Oklahoma State University student Abbi Nicholas was one of those who answered, putting her sewing skills and the stockpile of fabric her mom bought decades ago at the Cottontail Originals warehouse liquidation to good use.
"I just thought, 'I know how to sew and she's got a lot of fabric,'" Nicholas said. "I figured I'd make 10 or 20 of them and do my little part to help."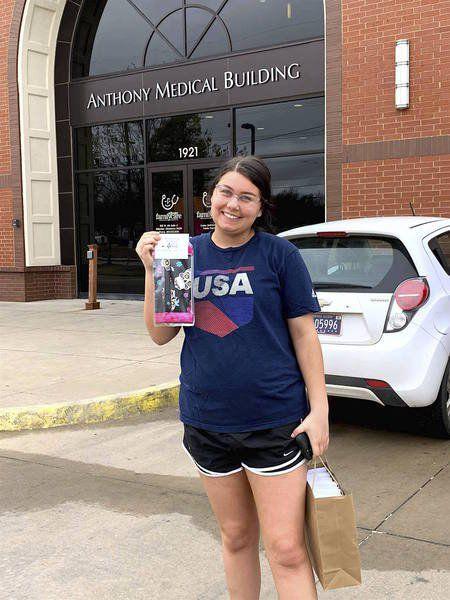 But it has turned into much more than that.
Nicholas estimates she has made at least 400 masks in less than three weeks and donated about 300 of those. She is also taking orders for purchase and selling them through a flower shop owned by a friend in Pauls Valley.
The money from sales goes to buy supplies so she can keep donating masks. She has also added some new patterns to mix things up, including the Oklahoma City Thunder, Oklahoma State University and the University of Oklahoma.
"I finally had to break down and add OU," she reluctantly admitted.
When Nicholas spoke with the News Press on Saturday morning, she was packing masks to donate to the teachers at Pauls Valley Public Schools for them to wear while distributing free meals to kids in the district.
Skyline Elementary teacher Jennifer Crosthwait says she also had a small hoard of fabric from Cottontail Originals sitting around. When she saw that SMC needed masks, it seemed like something she could do to help at a time when people are being told the best thing they can do is basically nothing.
Once she started, her older daughter, Teegin, and son, Ryne, volunteered to help with sewing and cutting fabric. The two younger girls, Hailey and Lauren, soon joined in and now the family has an assembly line going. Her husband, Matt, has also helped when he's not at work.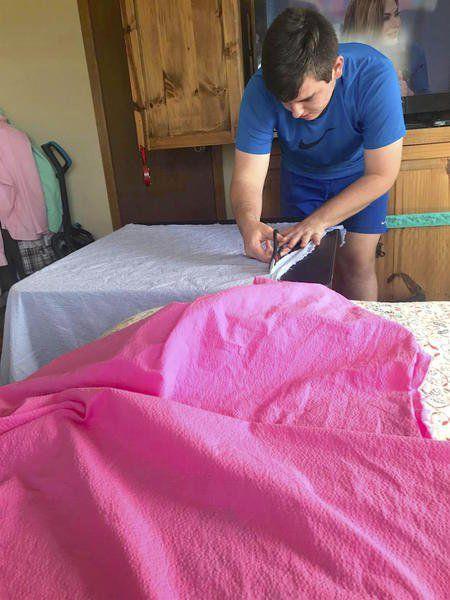 Joann Fabrics and Crafts has even joined in the effort by donating some fabric.
The Crosthwaits have been able to donate 60 masks so far and are also taking orders from individuals who need them.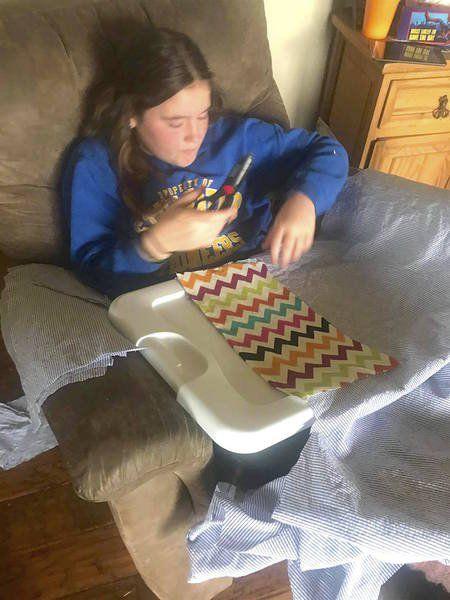 Crosthwait said that seems like another way they can help.
When Nicholas started, in addition to donating the masks to SMC and her family physician's office, she made a few masks for friends and family at higher risk from COVID-19.
But demand has grown considerably in the past few days and she expects it to continue growing.
She and her mom, Tami, watched the briefing on Friday when President Trump said the Centers for Disease Control and Prevention would be recommending that people wear masks while they're out it public.
"Within 30 minutes of those words leaving his mouth it started blowing up on Messenger, on my email, my phone," Nicholas said.
Twitter: @mcharlesNP