It's been a dream for years, but the timing never seemed right until now. The Salty Bronc Saloon is Stillwater's newest bar and given its location just off Washington Street, AKA The Strip, it would likely do well even if it didn't offer anything special.
But it does.
Red Dirt music scene veterans Scotte Lester and Kelley Green of The Great Divide wanted to do much more than open a bar, they wanted to have a place that would pay tribute to Red Dirt music, the movement nurtured in Stillwater and spread across the country.
Green says he's not sure he would actually call it a genre.
Red Dirt godfather Tom Skinner told "American Songwriter" in 2012 that Red Dirt music incorporates gospel, rock and roll, blues, bluegrass and even folk, depending on the artist. He said he viewed it as more of a community than a style.
But whatever it is, artists like the Great Divide, The Red Dirt Rangers, Jason Boland and The Stragglers, Cross Canadian Ragweed, Medicine Show and many others played together in bars along The Strip like The Wormy Dog Saloon.
They jammed and swapped songs with late Red Dirt legends like singer/songwriters Bob Childers, Tom Skinner and Jimmy LaFave at private hang outs like The Farm and The Yellow House.
And through the years they created a blend of their own that a "Texas Music Live" article from 2011 called "north of Austin and definitely left of Music Row."
Lester and Green, along with their wives Carla Lester and Missy Green wanted a place where a more adult crowd would feel comfortable, a place that was smoke-free, served quality liquor and played good music.
When they met Kenny and Susie Luttrell, who have experience in the bar business, they had the right partners. Now they just needed the right location.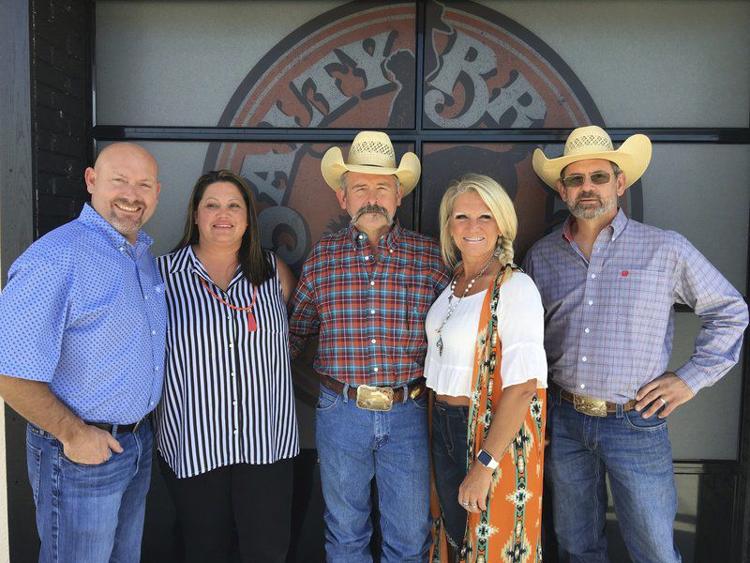 They all bleed orange as Oklahoma State fans and had fond memories of early days on The Strip, so The Strip was where they wanted to be. Their goal was to welcome old friends and teach a new group of listeners about the history of the Red Dirt scene and the artists who created it.
When they learned that they could get a lease on 911 W. 5th Ave., a location familiar to denizens of The Strip in the 1970s as a bar called The Mason Jar, all the pieces fell into place.
But the space had been a laundromat for decades and would take a lot of elbow grease and remodeling to make it welcoming. The Lesters, Greens and Luttrells set to work. And work. And work.
The Salty Bronc's rustic but refined look and low-key vibe was a labor of love for all six partners, who spent many months completing the space and paying tribute to the music and the people who made Red Dirt music what it is. The owners say it's not a museum but they want it to be educational.
Some of the walls are an evolving showcase for memorabilia from the bands and artists who made Red Dirt what it is. Others hold memorials to artists like the late Childers, Skinner, LaFave, Steve Ripley and Brandon Jenkins.
A weathered but gently restored sign from the Log Cabin Club, a place Tom Skinner memorialized in the Red Dirt anthem "Used to Be", is mounted in a place of honor next to the stage, along with a copy of the lyrics in Skinner's handwriting. It's a prized piece of Red Dirt history and the partners are thrilled to have it.
Scotte Lester says if the Ryman Auditorium in Nashville, Tennessee, is the "Mother Church of Country Music" maybe the Salty Bronc can become the Church of Red Dirt.
That includes offering live music. Now that construction is complete and the doors are open, Green says he'll start focusing on booking bands.
With the help of family, friends and a few contractors, the Salty Bronc celebrated its grand opening on Friday.
For more information about The Salty Bronc and a schedule of events, follow The Salty Bronc Saloon on Facebook.
Twitter: @mcharlesNP