Payne County voters turned out for their incumbents in Tuesday's Republican primary, although not by as wide a margin as those office holders might have wished.
Payne County Sheriff Kevin Woodward garnered the most votes of the three candidates in the Republican primary but failed to capture the 50.1% simple majority needed to avoid a run-off election.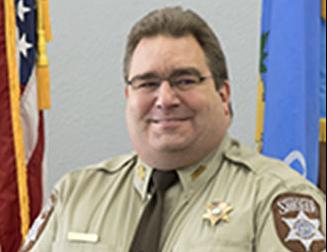 Woodward, who was appointed by the Payne County Commissioners in September to complete the final year of former Sheriff R.B. Hauf's term, was campaigning for his first full term. He was challenged by former Undersheriff Garry McKinnis, who campaigned on a platform of responsiveness and financial accountability. McKinnis said he came out of retirement because he felt the residents of Payne County deserved better service than they were getting.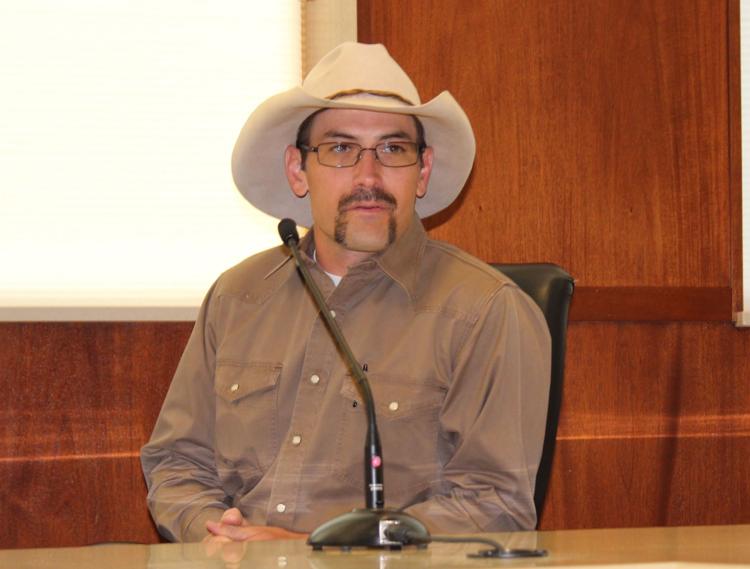 A second challenger, Payne County Deputy Joe Harper, said Sheriff needs to have more of a public presence and deputies and other staff need better training and equipment.
McKinnis, who finished with 17.36%, was eliminated from the race.
Woodward finished with 47.1% of the vote and Harper with 35.5%, putting them in a run-off, which will be decided Aug. 25.
Once again, only Republicans will have a say in who is elected Sheriff of Payne County.
None of the three candidates were entirely satisfied with the outcome.
McKinnis said he was disappointed but also a little relieved, because he has truly enjoyed his retirement for the past few years.
"I just felt like I owed it to the county," he said. "We really need a change."
McKinnis plans to throw his support behind Harper, in the hopes of seeing some of the changes he had envisioned.
For his part, Harper said he had hoped to get more votes but he is happy with his support and has learned a lot during the course of campaigning.
Limited time and social distancing due to COVID-19 have put a damper on face-to-face campaigning, he said.
"I think I'll have to get out and talk to more people, in Stillwater and in the smaller towns," Harper said. "Social media, Facebook isn't a substitute."
Woodward said he feels confident although he wishes he could have finished a few points higher and avoided a runoff.
In spite of some people engaging in negative campaigning directed at him during the primary, Woodward pledged to continue running a clean campaign.
"We just have to get out," he said. "We've got to continue to put the information out and see how it goes."
In the race for State House District 33, which covers the eastern half of Payne County and the southern portion of western Payne County, incumbent John Talley held his seat with 53.9% of the vote, compared to 46% for his challenger, Brice Chaffin.
Chaffin, a political newcomer who didn't start campaigning until recently, said he was relatively satisfied with his turnout, considering he'd only been at it for two months.
"It's nothing to cry over," he said.
Chaffin, who campaigned on a staunchly pro-life, pro-gun, limited government platform, said he hopes he showed that people need to be paying attention to their elected representatives and holding them accountable. Talley is a very nice, very personable man but he takes issue with votes that he considers to be "too liberal," he said.
"Just because they're good people doesn't mean they have good politics," Chaffin said. "We'll be talking again in two years."
Talley said he's humbled to once again have the opportunity to represent District 33 and continue the work he has started.
Talley takes issue with how some of his votes have been characterized, saying the legislation being voted on was misrepresented or oversimplified.
"Hope overcame fear," he said. "I think I'm a positive person. I like to focus on the positive and listen to my constituents."
He maintains an email list and an active presence on social media that he says he uses for gathering opinions on issues as they come up.
Talley said he hopes the issues raised in the campaign bring up more discussions and to further that, he plans to begin holding monthly gatherings with constituents in Yale, Perkins and Cushing.
Ultimately, the job doesn't end when the session ends, he said.
Talley is looking forward to being able to focus on helping his constituents, something that takes up an estimated 65% of his time. But that he finds gratifying.
"I'm in all the small towns at least once a week," he said. "I spent most of my day today helping with unemployment claims … It never stops."
Twitter: @mcharlesNP