A Stillwater man was charged last week with violating a zone of safety as a sex offender after a Highland Park Elementary employee told police a woman was there adding his name to a list of people authorized to pick up her child. A warrant was issued Aug. 15 for James Leroy Bear, 54, of Stillwater, who is listed as living in a mobile home park on the 400 block of East 44th Avenue.
According to the arrest warrant affidavit file by the SPD, an officer responded after around 9 a.m. Aug. 14 after being contacted by an employee at Highland Park Elementary about a registered sex offender being inside the building. According to the report, a woman was enrolling a student and Bear was with her. The officer wrote that Bear was in the breezeway talking on the phone and opened the door for the officer. The woman listed Bear as authorized to pick up her child and also listed him as a "friend," according to the report.
The officer checked Bear's status with OCSN. He then contacted Payne County's Offender Registration supervisor Tina Pierce to verify Bear's registry and it was confirmed. The officer reported that he spoke on the telephone with the woman who was enrolling her child at Highland Park.
"I asked her if she knew Bear's history and she told me she did," the officer wrote. "She also said she has known Bear for about 3 1/2 years and they are neighbors. She said last night her car broke down and this morning, Bear gave her a ride to Highland Park so she could enroll her child…She continued saying she knew the whole story of his history and there is more to the story and she does feel safe having her children around Bear."
The officer then wrote that he verified that Bear was not a family member to the woman and not related to any of the children.
Bear was convicted in 1998 on multiple counts of forcible sodomy in Creek County, a count of lewd molestation in Creek County and a count for lewd molestation in Payne County. He completed his prison sentence in 2013 and is a lifetime sex offender listed as habitual. Bear has yet to be arraigned and has hired Ky Corley as his attorney.
Former Stillwater man accused of violating registry
In a separate case involving the sex offender registry earlier this month, an investigation out of the Payne County Sheriff's Office led to charges against Ernest Leslie James, 49, formerly of Stillwater. James was charged with violating the sex offender registry law after police officers in Pittsburg, Kansas began looking into a case about two juveniles being left alone with James.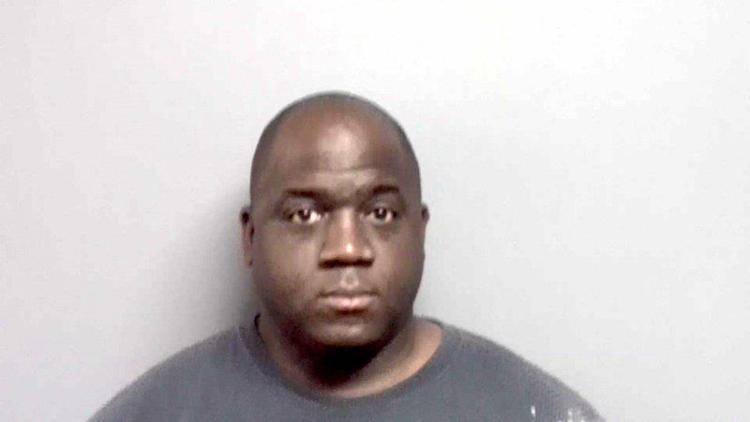 According to a probable cause affidavit filed by PCSO, James had in 2013 registered his address as the exact same mobile home where the woman who was enrolling her child at Highland Park when Bear was investigated lives. Kansas issued James an ID in March of 2019, according to the affidavit. The investigation by Pittsburg police began on July 7. According to the report, James told the Kansas officer that he had not yet informed the woman he was living with in Pittsburg about his sex offender past. After learning this, Pierce contacted the owner/landlord of the Stillwater mobile home, who said that James "has been gone from the residence for several months."
James was convicted in Tulsa County on two counts of second-degree rape.