Stillwater's restaurant landscape is changing, with two sit-down eateries closing their doors and two vacant buildings getting new tenants. Other spaces are beginning the process of becoming something new and a few seem to be in a holding pattern, waiting to open or waiting for new tenants.
MoJo's Rock'n' Bowl Grill
Eskimo Joe's founder Stan Clark shocked many when he announced Sunday night that MoJo's Rock'n' Bowl Grill, his most recent restaurant concept, which featured home-style food and bowling, had closed permanently.
"At the end of the day, we just didn't have the sales to cover expenses," Clark said. "Sometimes things just don't work ... We always knew the restaurant side had to carry it and it didn't do it."
All 52 MoJo's staff members were offered the chance to work at one of Clark's remaining two restaurants, Eskimo Joe's or Mexico Joe's, he said.
MoJo's had been open about 2 ½ years in the building at 223 E. Hall of Fame Ave. that had previously housed another Clark restaurant, Joseppi's Italian Kitchen, from May 2000 through May 2014.
Clark says the building occupies prime commercial space on Hall of Fame Boulevard and he expects it to generate a lot of interest.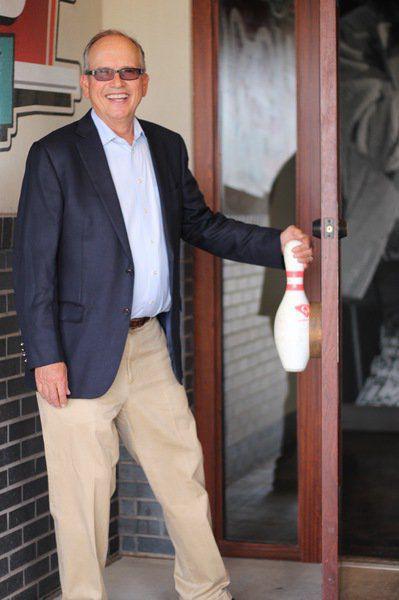 "That's a very special location," he said. "I'm definitely going to keep an open mind."
With a promotional products group that is experiencing rapid growth, Eskimo Joe's branded merchandise being sold online and in retail locations and two established restaurants, he says at the end of the day it came down to focusing on the parts of his business that are working instead of trying to fix something that isn't.
"Everything that remains is very well-positioned for 2018 and beyond," Clark said.
People who have gift cards or certificates from MoJo's can still use them at either Mexico Joe's or Eskimo Joe's.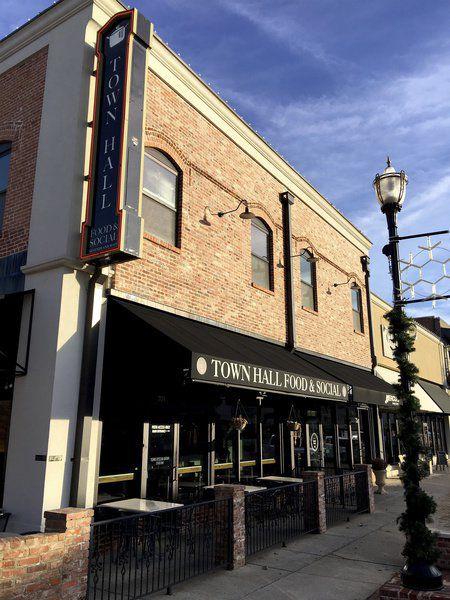 Town Hall
Stillwater Town Hall Food and Social, a restaurant and bar located downtown at 701 S. Main Street that featured casual food with a Southern flair, also closed without warning last week.
Customers who went there for lunch only to find the doors locked took to social media in an effort to find out what happened.
Keystone Food Service bought controlling interest in the restaurant, which operated as Brooklyn's from 2011-2016, in August 2016 and relaunched it as Town Hall in Feb. 2017.
Keystone CEO Josh Sanders declined to comment on the closure and whether it is permanent, saying the company is still figuring things out.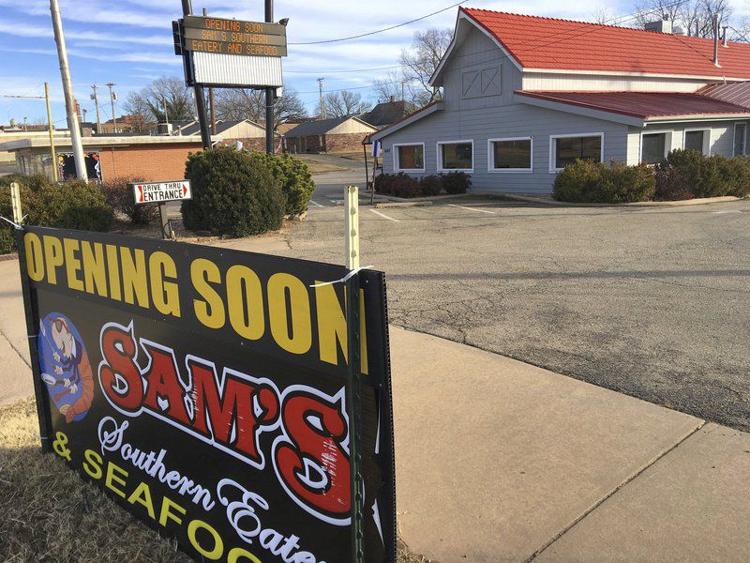 Sam's Southern Eatery
The former Charlie's Chicken at 607 W. 6th Ave. is undergoing cosmetic renovations to become a Sam's Southern Eatery, part of a Louisiana-based chain founded by Shreveport businessman Sam Gazawaneh.
He says he started his first restaurant in 2008 when he bought an old Taco Bell in Shreveport that he expected to turn into a chicken restaurant. When that wasn't successful, he switched to a cajun-inspired menu featuring fried shrimp, fish and po' boy sandwiches.
That single restaurant has since grown into a chain of 51 locations in nine states.
Gazawaneh attributes his success to offering good value.
"Nobody leaves hungry and our prices are right," he said.
Because the kitchen set-up didn't require any changes to work for his operation, Gazawaneh expects to have Sam's Southern Eatery open by Jan. 20. He'll begin taking applications in person for kitchen and wait staff starting Monday.
Kim's Vietnamese
Kim Tran and Stan Rains have found a new location for their food truck business, Kim's Vietnamese. Rains said they developed a following over the several years they've set up in an empty field on North Duck Street but that site came with limitations.
They were forced to move whenever Oklahoma State University held a large event because the owner sells parking there. Scarce campus parking also caused another issue: The location was also a little too far from OSU to capture the university's lunch crowd.
"People don't want to leave and lose their parking spaces," Tran said.
They expect their new location across from the Seretean Center for the Performing Arts and the campus fire station at 203 S. Knoblock Street to improve their lunch business and offer several advantages.
They're leasing the building that formerly housed a Subway sandwich shop to provide a permanent parking spot, a place with indoor seating for diners and additional storage and prep space.
Cooking will still take place in the food trailer because it would cost more than they can currently afford to install the kitchen equipment needed to operate a full-scale restaurant.
What's next?
Remodeling is underway on Kansas Buffet Company at 208 N. Perkins Road and work continues on the former Taco Mayo at 116 E. McElroy Road that is being converted to a Golden Chick restaurant.
On hold
• The Tombstone Saloon and Tombstone Cafe, a venture planned on 7th Avenue in downtown Stillwater by father and son duo Rob and Steve Woods appears to be on hold. The men originally said they hoped to open during OSU's 2017 football season but that has come and gone and work on the building seems to have stalled.
• Main Street Noodle, 622 S. Main in downtown Stillwater, has been closed since summer with no sign of re-opening. The door is plastered with signs announcing its closure due to excessive heat and the need for A/C work but also bears a notice from the Oklahoma Tax Commission stating its sales tax permit has been revoked.
• The building at 2021 N. Boomer Road that once housed Kyoto Japanese Restaurant has been vacant for some time and is still on the market.
• The property management company handling the former Hastings building at 316 N. Main has said it is looking for the right tenants for the building and would like to attract something like a Charleston's restaurant.