A pavement collapse has closed the eastbound lanes of 12th Avenue just east of the intersection at Perkins Road. The lane will remain closed until at least next week.
City workers can't begin digging into the roadway until a utility locate has been completed because there are multiple utility lines in the area, City of Stillwater Engineering Director Monty Kerns said. The roadway, which Karns said was built in the 1970s or 1980s, lies over a storm drain, a water line and at least one utility conduit.
He characterized the collapse as a small sink hole, probably caused by water infiltrating and washing away the soil under the road. A sizable crack extends from the hole across the eastbound lane.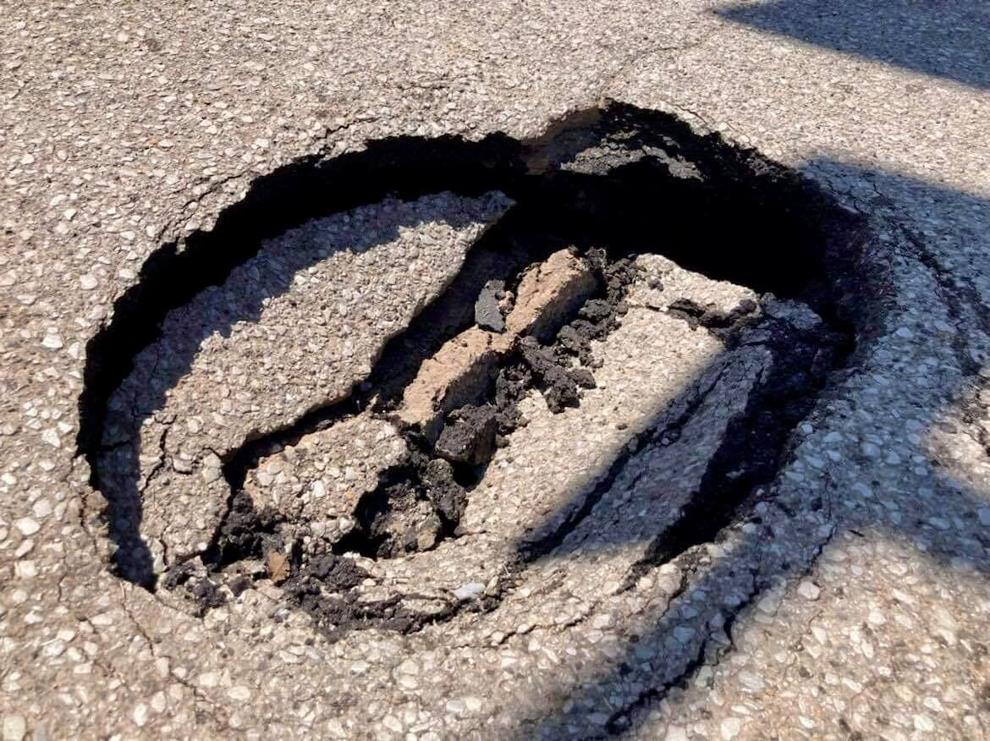 Karns said the erosion process that causes something like this can be gradual.
"But over a period of years, (the water) finds a path and eventually takes the soil with it," Earns said. "Then you've got a cave-in."
Two other sink holes developed in Stillwater last November, following heavy rains.
The pavement near a stormwater drain on State Highway 51 collapsed when the road base began washing away due to a large volume of water flowing into the drain, coupled with water seeping into large cracks in the pavement.
The second sink hole appeared in the front yard of a Stillwater home after rain-softened soil collapsed over the rusted-out cap of what appeared to be an abandoned metal septic tank. 
City crews won't know exactly what caused the sink hole on 12th Avenue until they can open it up, Karns said.
He estimates repairs could begin as early as Monday.
Twitter: @mcharlesNP