About 1,400 people voted on the first day of in-person absentee, or early voting, Thursday at the Stillwater Community Center.
It might have seemed like a few more, as starting before 8 a.m., the line was already snaking around the building's south east entrance and up the sidewalk toward Ninth Street. The process consisted of waiting in line to enter the building, then being seated after entering the building where voters would fill out an application, then finally receive the ballot. Average wait times were around an hour or more.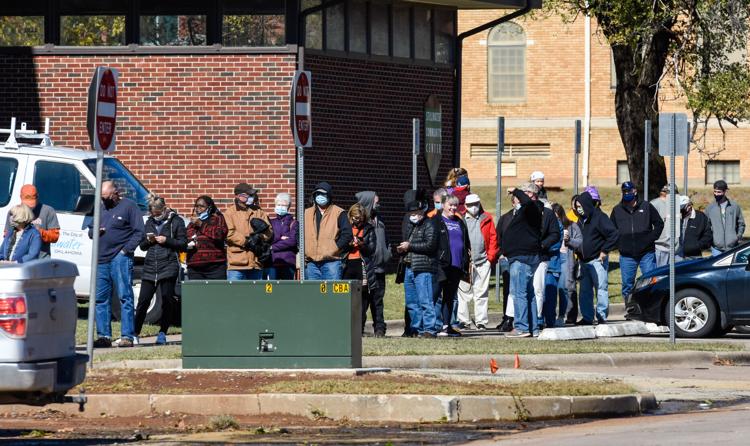 The wait wasn't all that bad for some fans of pizza. Taking advantage of an initiative called Pizza To The Polls, Stillwater resident Julie Horton and her kids, CJ Longan, Hannah Longan and TW Longan, gave out pizza to people in line.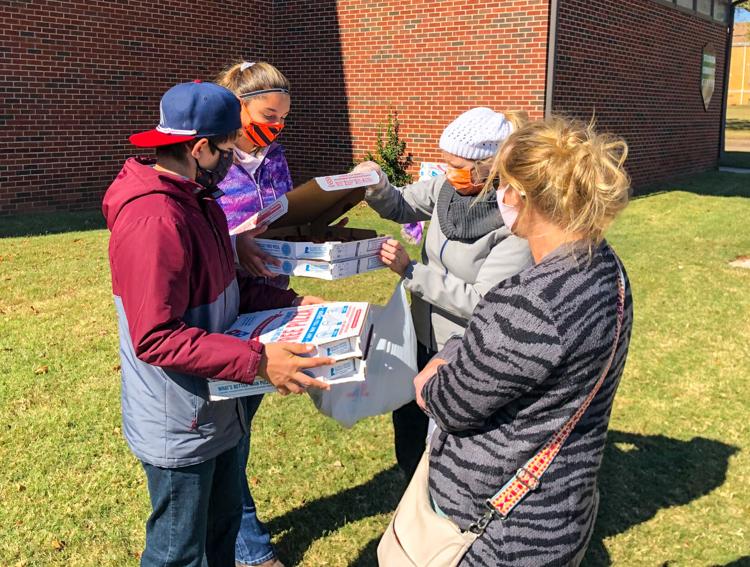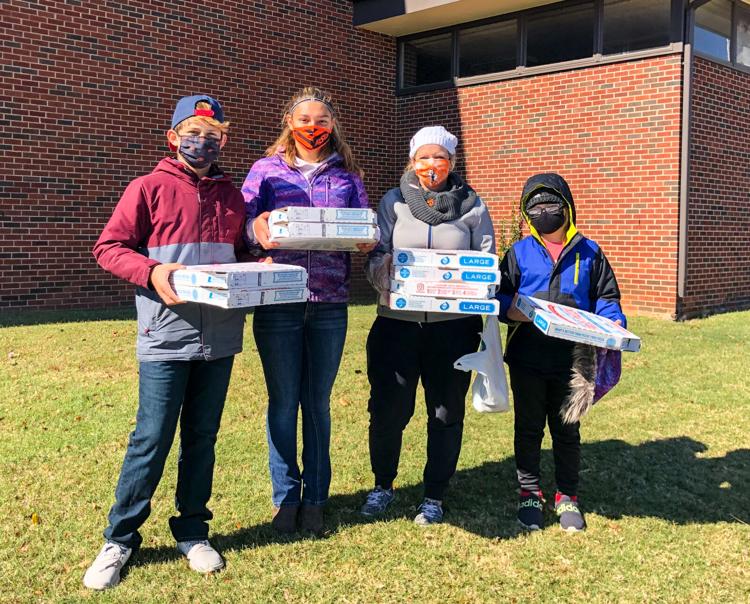 The Community Center is serving as the new base for early voting for the entire county, but will not be a polling place on election day. It also isn't a spot for dropping off mail-in ballots.
Early voting began weeks ago for some people who had requested absentee ballots by mail. According to Payne County Election Secretary Dondee Klein, the office has mailed out 5,300 absentee ballots. The deadline to apply for an absentee ballot was Oct. 27. Absentee ballots must be received at the Election Board by 7 p.m. on Election Day, Nov. 3.
A few people have been hand-delivering ballots to the Payne County Election Board. The deadline to hand-carry and absentee-ballot to the Election Board is 5 p.m. Monday.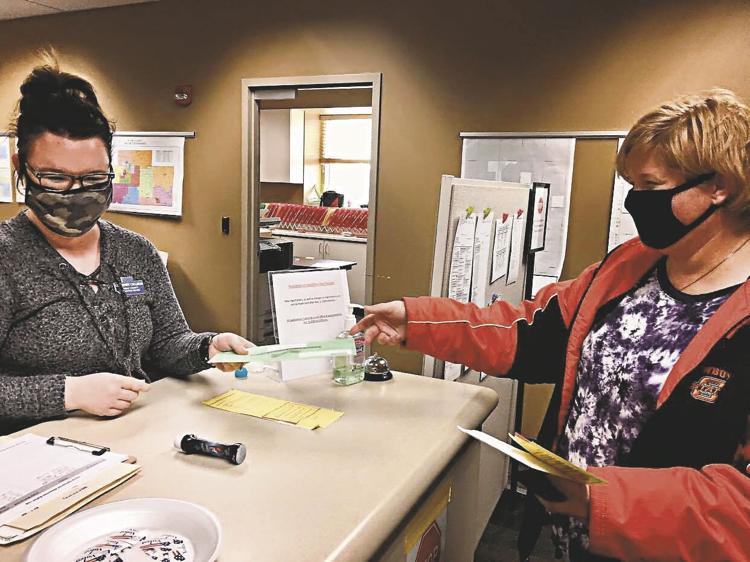 Early voting continues 8 a.m. to 6 p.m. Friday and 9 a.m. to 2 p.m. Saturday at the Stillwater Community Center, 315 W 8th. Tuesday's General Election will take place from 7 a.m to 7 p.m. at regular polling locations.