When the City of Stillwater updates its radio system for first responders, it will enable departments to encrypt transmissions, meaning those who currently have the ability to listen in on scanners may not be able to do so beginning this summer.
In December, Stillwater Emergency Management Director Rob Hill addressed the Stillwater City Council about upgrading its radio system. The current system is an older analog system, and they are upgrading to a digital system, a common practice across the state and country.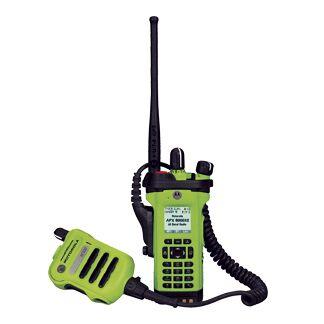 Earlier reporting by City Editor Michelle Charles said the city approved spending $6.7 million for a new digital radio system. Hill said the current system isn't built for first responders, and the new system will benefit the community and first responders.
"Having one system as robust as this one benefits not only public safety which when it benefits public safety it, in turn, benefits the community," he said.
The Stillwater Police Department and Stillwater Fire Department are electing to go with a system that can fully encrypt transmissions, though there are options for unencrypted transmissions.
On Jan. 31, the News Press reached out to SPD Chief Jeff Watts to determine what scanner would be functional for reporters. At that time, Watts said all channels would be encrypted, and a scanner wouldn't be functional.
"We plan on switching over around August. The new frequencies will be encrypted, so it will be unlikely that any commercially available scanner will pick up our radio traffic," he said via email.
It's possible the policy on what radio traffic is encrypted is still being developed by the City.  On Feb. 7, City PIO Dawn Jones told the News Press the city is six months out before implementing the new changes, and they don't have all the information.
They are still determining what calls for service will be on security channels, but fire and police will likely be on a secure line, she said on Friday.
Capabilities of the new system
Hill said he contacted Motorola very "early on" when looking to upgrade. He said every test showed they needed to upgrade to an 800 MHz system – which many agencies across the state use – by switching, they can correspond with other agencies in the state over the radio.
Hill also said the current system isn't public safety rated, but instead, business band rated.
"So we're using the lowest tier level of equipment. For us to move forward and buy public safety brand equipment would cause us to have to redo our entire radio infrastructure and our backbone in our system," he said.
With the updated equipment, officers and firefighters will have sturdier radios and more reliable communication, keeping first responders and the community safe.
Why encrypt?
Watts said the main reason for the encrypted radio system is protecting officers' and citizens' private information that may be communicated over the scanner by police.
"But since our radio transmissions are not protected or encrypted, anybody can hear them, and anybody can know exactly where we're at, what we're doing when we're doing it, who we're in contact with, all of it," Watts said. "Going over to the 800 MHz would allow us to protect our officers and the citizens better."
Watts also said officers have instances where people hear something over the scanner and go to the scene to help the possible "suspect."
The News Press asked Jones and Watts how often this situation happens. Jones said no one tracks this.
Another issue Watts brought up was people in the community having scanners and hearing information that could cause an officer safety situation.
"Well, if we think they have a scanner or we know in the past they've been known to listen to radio traffic, then they will tell the officer to check their mobile data terminals (dash computer) in their cars, and they will dispatch the officers to the call by mobile data terminals," he said.
Although officers can be dispatched silently via MDT, Watts said it isn't ideal because other officers can't hear the location given.
"The drawback to that is nobody else – unless they go back and check the message – knows what's going on. And anybody sitting at a desk or in a car without a mobile data terminal, which is all of our investigations, training unit, all of our admin unit," he said. "We don't have mobile data in our unit. We don't know."
Brian Porter, SPD Dispatch Supervisor, said 98% of the calls for service are dispatched to field units by MDT while also being dispatched on the radio.
Porter said they don't have a way to track how many calls are silently dispatched on the MDT for stealth purposes, but he would estimate it occurs approximately 30 times a year.
When talking to the different agencies and finding out what each department needed and wanted, Hill said Watts specifically asked for encryption.
Gabriel Kahn, a Professor of Professional Practice of Journalism at the University of Southern California's Annenberg School for Communication and Journalism, said encrypting all the channels could be a detriment to the community.
"Access to the scanner has helped the people in this community, and the local media understand some of these crucial issues that are happening and respond to them," he said. "To make better-informed decisions to protect themselves. Putting this behind a wall is going to impact that, and it's going to reduce the accountability of local law enforcement, which is certainly not good for the people of Stillwater."
What are other police departments doing?
Oklahoma City Police and Tulsa Police switched to digital years ago. TPD is currently using Motorola, and OKCPD is using Harris radios. Both departments chose to employ encrypted radios but left primary patrol channels open.
Gary Knight, OKCPD PIO, said the department chose to leave the patrol channels open for transparency.
"It's a transparency thing. The local media here likes to be able to hear the police calls come out. It assists them," Knight said. "So we did not encrypt all the channels. Our main patrol channels remain unencrypted. The media can listen to them. We just simply provide them with a key to it. And I think the average citizen can do the same also."
Knight said the department switched to encryption five years ago and they have had success with it, even with patrol being open for media and the community.
"You have to have a certain level of transparency. You simply do to be a government agency," Knight said. "Especially a police agency in this day and time. That doesn't mean everything is open, of course … but for your main police channels, we have always chosen to make those available to the public."
The City of Stillwater told the News Press it will update its communication plan to get timely press releases to the media if reporters are unable to be on scene to cover major incidents.
Norman McNickle, City Manager, said he appreciates the media's role in providing accurate, reliable, and timely information to residents.
"While we are increasing our capacity to protect and serve through the new, improved equipment (radio system), we are also improving our Media Communications Plan," he said. "Our plan will ensure the media is provided factual information in a timely manner regardless if they are able to hear live, emergency calls for service when the new radio system is utilized."
Transparency and accountability 
Breanna Nicole, a Stillwater resident, told the News Press she feels like something is being hidden if reporters couldn't be on the scene to cover things in real time. She said she doesn't understand why basic channels need to be encrypted if other channels can be used for SWAT, narcotics, etc.
"Unless they're doing something they shouldn't be doing, there's no reason they need to be on an encrypted channel for basic traffic," Nicole said. "Because what are they trying to hide?"
Knight admitted at times, having the patrol channel open can be problematic, but if they learn someone they are looking into has a scanner, they move to an encrypted channel.
"All in all, the overall picture for it. It's worked well for us having those unencrypted," he said. 
Kahn said the roles of police and media are different, but they both work to help the public.
"Local law enforcement agencies are an essential part of a community. Holding them accountable, making their processes and approaches public, and communicating that clearly to the public is an essential role in local media that benefit the local community as well. Those two things go hand-in-hand," Kahn said. "Any effort to impede that ends up not serving the community, not serving public safety, and certainly injuring the trust that the community has with of their local law enforcement."
Jones said she knows there are people in the community who properly use the scanner, but people also use it to escape arrest. Jones said they couldn't track how many suspects evaded arrest with scanners, and said it's impossible because scanner apps are on phones now.
"You need evidence of that, and you can't make that claim without evidence," Kahn said. "I think what you need to be wary of is allowing a public agency to hide behind a hypothetical as a reason for not engaging with the public."