Some Payne County residents will find they have new representation at the State Capitol now that the legislative redistricting process has wrapped up.
Boundaries redrawn to balance the number of people in each House, Senate and Congressional district in the state have been finalized and sent to Gov. Kevin Stitt for his signature.
He has until the House and Senate end their special session next Friday to sign legislation adopting the new boundaries, Rep. Trish Ranson, D-Stillwater, said.
The ideal population for each of Oklahoma's 101 House districts was 39,202 following completion of the 2020 Decennial Census. That number was up from 37,142 following the previous census.
Ranson said the boundaries between her District 34, and Rep. John Talley's District 33 have shifted, with her keeping most of Stillwater proper and taking more of the area west of the city, while Talley takes everything east of Jardot Road.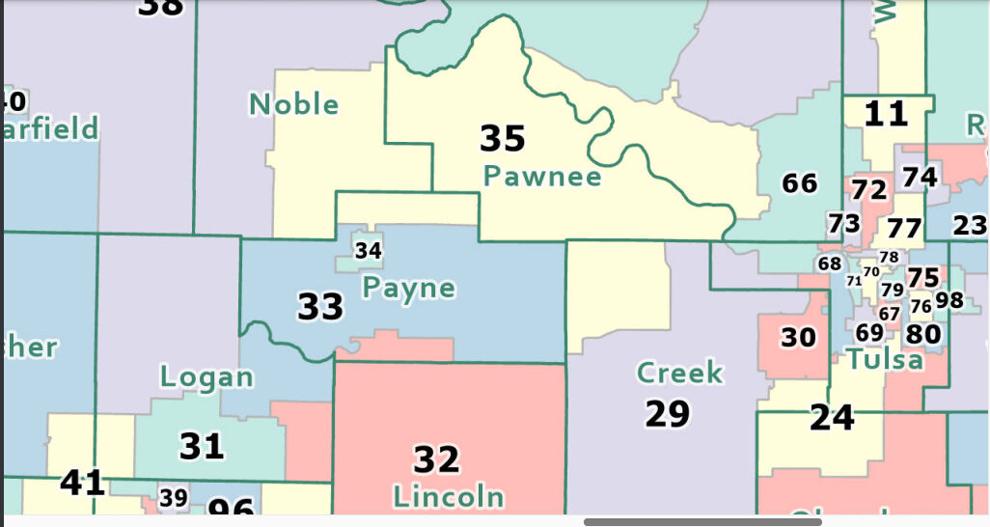 Perkins residents will now be part of District 32, represented currently by Rep. Kevin Wallace, R-Wellston, while the town of Langston moves into 33. 
He will be sad to no longer represent the people around Perkins, many of whom he has known and worked with for decades, he said. But, he said he loves Langston, having done team building with the university's athletic teams through his work with the Fellowship of Christian Athletes over the past 25 years.
Talley said he looks forward to doing whatever he can to help Langston University and the residents of the surrounding town. He's also happy to be working for the agricultural producers in the rural area around Langston
Sen. Tom Dugger, R-Stillwater, will also be making adjustments and representing new constituents.
The ideal size for Oklahoma's 48 Senate districts grew from just over 78,000 people following the 2010 census to 82,487 following the most recent census.
Dugger's District 21 formerly encompassed all of Payne County. But District 20, represented by Sen. Chuck Hall, R-Perry, will be taking the western portion of the county, west of Country Club Road.
Dugger is shifting eastward and extending into Creek County where he will add an area that extends to Keystone Lake, including the towns of Oilton and Mannford.
Because of the boundary shifts, the requirements to file for office have been temporarily amended, Ranson said. 
Candidates are usually required to be registered voters and reside in a district for at least six months before filing for office there. For this year only, they will only be required to meet those standards by Dec. 31. 
Twitter: @mcharlesNP