The people who flocked the lawn on the northeast side of Gallagher-Iba Arena on Thursday were from all walks of life; some had traveled many miles, others a few hundred feet, but they were all there for the same reason.
To Remember the 4.
Almost six years to the day that a plane crash killed former Oklahoma State women's basketball coach Kurt Budke, assistant coach Miranda Serna along with boosters Olin and Paula Branstetter, more than 100 people reunited for a special occasion.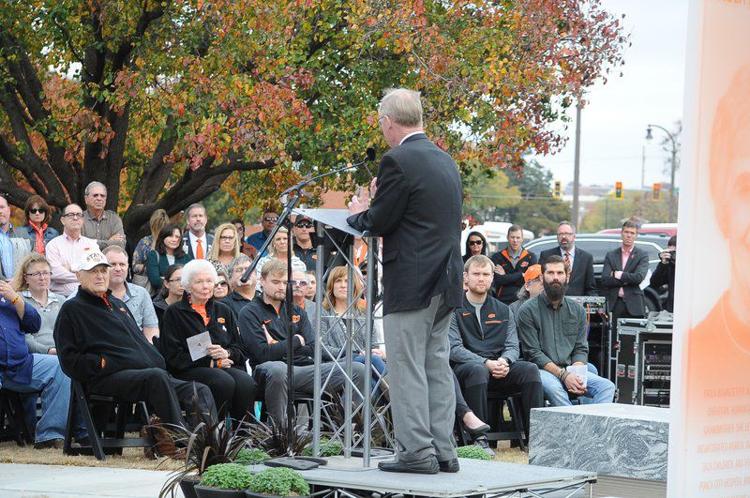 Not only were they coming back in town for the Cowgirls' game Friday night, but also to see the dedication of the memorial immortalizing the four's lives.
A project that had been in the works for about two years was completed Thursday. The memorial consists of four individual panes with a photo and inscription about each person along with a plaque in the center and the words of the OSU Alma Mater spread throughout the brick sidewalk.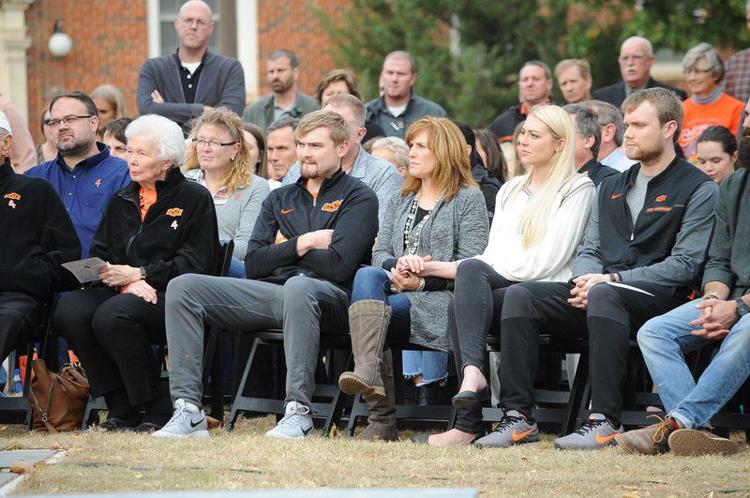 Family members, former and current players and prominent athletic figures including football coach Mike Gundy and baseball coach Josh Holliday, attended the dedication as there was an overflow of both people and emotion for the event.
Larry Reece, OSU's senior associate athletic director of development, opened the event by announcing the symbolism of the occasion.
"Today is an emotional day, but it is a great day at Oklahoma State," Reece said. "Today is about keeping our promise, to always remember the 4. These four members of the OSU family."
OSU president Burns Hargis said it was a fitting place where the memorial was situated, about 100 yards from the north lobby of GIA where coaches Budke and Serna produced a winning program for the Cowgirls and where the Branstetters cheered for so many years.
"It's right outside the arena where the Cowgirls gave us so many thrills over the years," Hargis said. "While we lost these beautiful people way too early, they made a lasting impact on this university and we will never forget them."
OSU athletic director Mike Holder noted that not only will it be a great place to remember and reflect, but also that it will serve as a must-stop place for people who want to know what the four did.
"In essence, it will represent the gateway into Galllagher-Iba Arena, a place that meant so much to each of these individuals that we are talking about today," holder said. "This is a great day for OSU because of the great people that we are remembering today."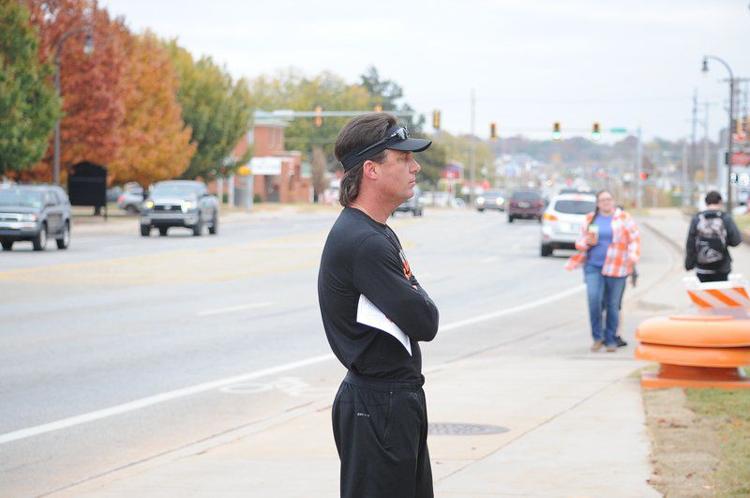 Don Beck, whose firm designed the memorial, spoke to how the firm wanted to immortalize the four and noted that in the case of the memorial, they wanted to make sure to capture what everyone meant to the OSU community.
"We thought that the memorial should be more than a plaque somewhere, that it should really be a living piece or something very interactive that you could walk through and participate and get really a feeling about who these four people were," Beck said.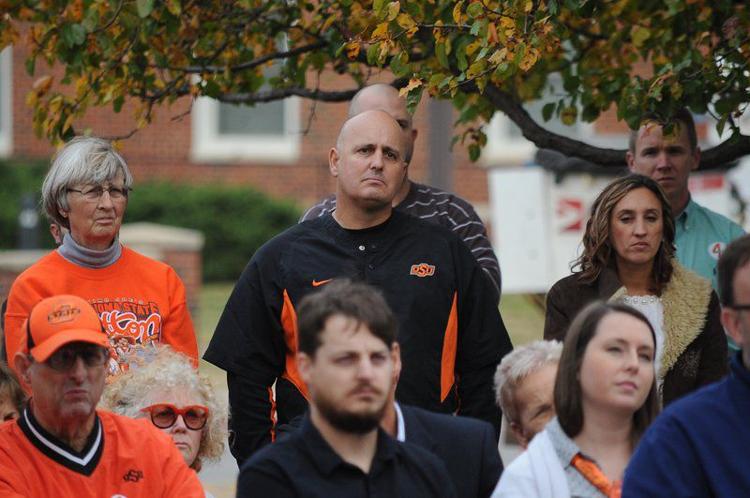 Lastly, OSU coach Jim Littell, a longtime friend of Budke since they met at Friends University in the early 1980s, addressed the crowd and spoke to the character of his two fallen colleagues. He told a funny story about Serna's love for Dairy Queen and how he thinks of her when he sees one, and also spoke about how even in death, the duo made a big impact that he notices every time he is asked about them when he is recruiting.
Looking toward Budke's wife Shelley and along with the Budke children – Sara, Alex and Brett – Littell spoke about the friend who got him a job at OSU, keeping a promise the two had made 20 years before. The two had decided that whoever got a Division I coaching job first would bring the other one along. Kurt Budke kept his side of the bargain, and now every year Littell keeps his promise to remember.
"I really believe that Coach Budke's biggest wins came off the court," Littell said. "He was a man who impacted young lives. He was a father figure to kids with really tough backgrounds. He taught young women to dream big and expect more.
"… Coach Budke was simply the best. He was not the best because of all of the wins. He was the best because he was a Hall of Fame husband, dad, son, brother and friend. I'm proud to call him friend. He was a winner on the court and he was a bigger winner in life."
Former players spoke of the impact that the coaching staff had on them and why they remember as well as what they thought of the memorial. Megan Robbins, whose maiden name was Byford when she played for Budke and Serna from 2007-10, is now the director of operations for the Cowgirls.
Robbins said she thought the memorial was perfect.
"I think it's very beautiful, especially in the evenings and at night when it's lit up, it just has a real tranquil, peaceful look to it," Robbins said. "I love that it's right outside Gallagher-Iba. It's right outside where these four wanted to be so I think it's kind of a nice tribute for them and hopefully people when they come up for games, or anytime they are on campus, they can walk through and remember the impact that they had on this university and this program."
Kendra Suttles, a Cowgirl from 2010-14, said she loved the amount of people who came to the event, showing that even six years later, no one had forgotten the four.
"It's just amazing to see all these people show out, see all the new girls and some of our former teammates show up," Suttles said. "It means a lot and we really miss them."
Even players who came in having never met any of the four, such as junior guard Karli Wheeler said she will come out to the memorial now whenever she needs time to think or just inspiration.
"It's pretty, honestly and is an awesome memorial," Wheeler said. "There's words of the alma mater on here so I think that itself describes the people of the university. Loyal and True, it just represents the people here.
"It's a special day for sure."