Milo, the coonhound puppy born with upside down paws, is now six months removed from the surgery that began the process to him having the ability to walk. His caretaker, Jennie Hays of Oliver and Friends Farm Rescue and Sanctuary in Luther, adopted Milo when he was just a few weeks old.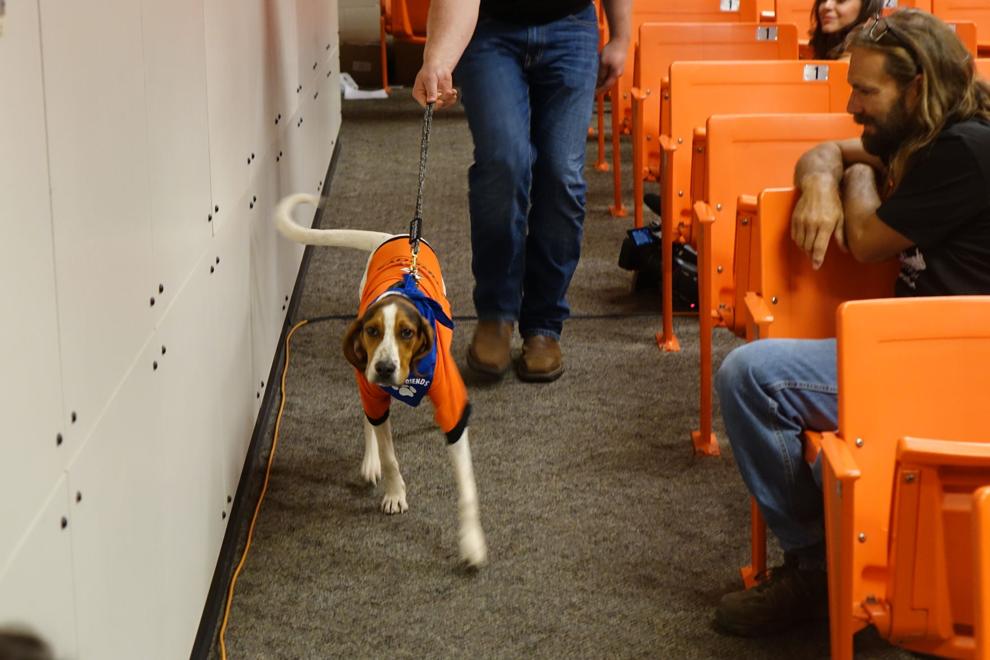 She said he was an owner surrender, and that the family had noticed something was wrong with his front paws and was pondering euthanasia when Hays decided to adopt him. She was referred to the hospital at the Oklahoma State University Center for Veterinary Health Sciences, where he was under the care of Dr. Erik Clary, who was Milo's surgeon. He underwent surgery on Jan. 9, in which an incision was made into the joint of each elbow and the bones were realigned and an orthopedic pin was inserted. Milo then had to spend two and a half weeks in a full-body cast before the pins were removed, which then began the process of rehabilitation. The rehabilitation process was done mostly at home, which saw some difficulties along the way toward Milo being able to walk. But now that Milo is nearly fully grown, Clary said it is unlikely Milo will need another surgery.
"Milo is about eight and a half months old now, that means his skeletal growth is pretty close to being complete," Clary said. "He's got maybe 5-10 percent more. That's one of the things we've been assessing with periodic radiographs, is to assess his bone growth. So far, his condition has not affected the growth … his limbs are very straight. That was a definite concern on the front end. We felt confident about getting the elbows back, but we couldn't tell for sure how well the bones were going to grow. Thankfully, he is nice and straight in his bone structure and I don't expect that to be a problem moving forward."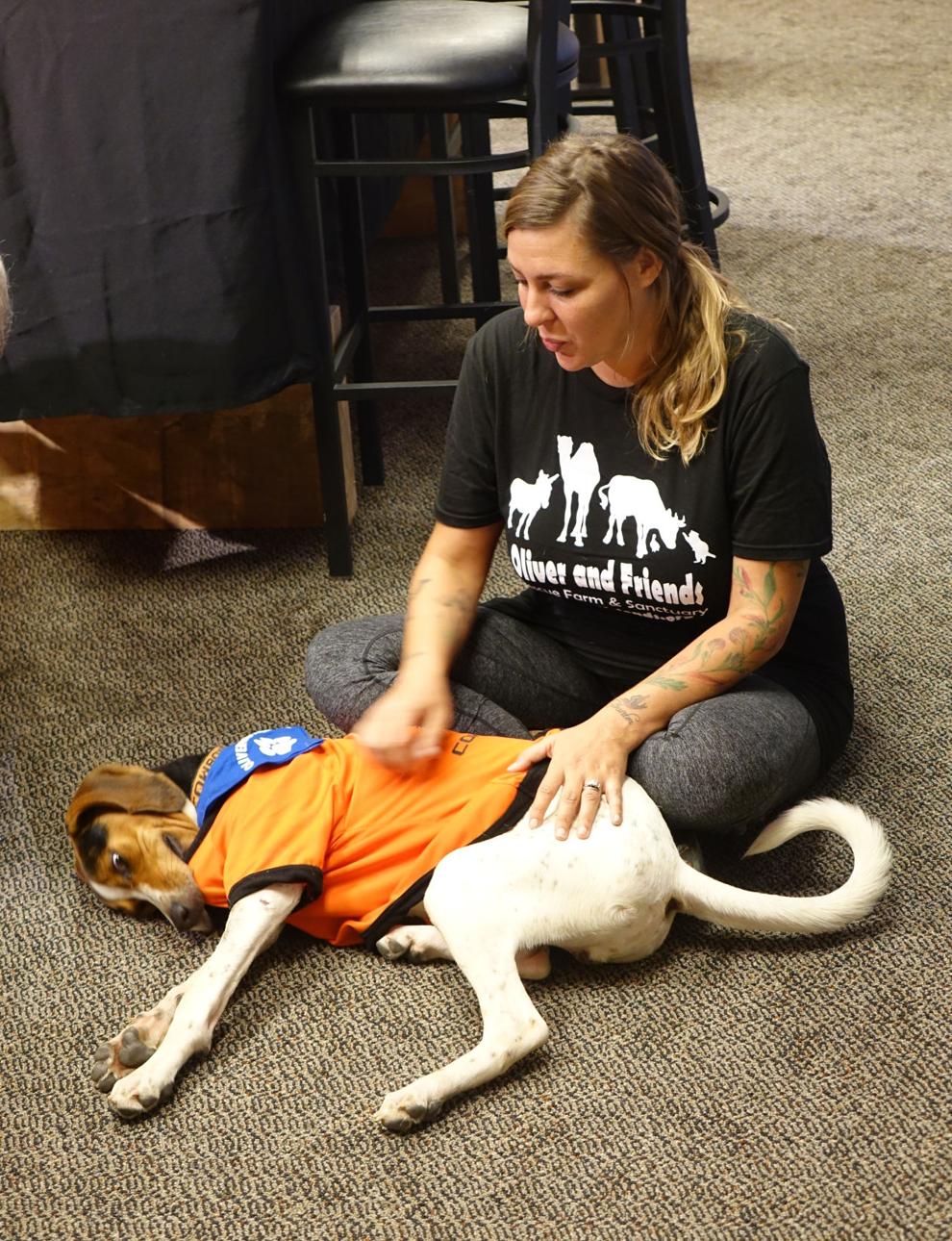 Now that it has been some time since the surgery, Hays looked back on Milo's progress as an emotional roller coaster. She said when Milo's full-body cast came off, she was given a thick book of things required for the rehabilitation at home and that Milo had no muscle mass. Him being a puppy, he wanted to be able to move as a dog his age is inclined to do.  
"It was really difficult … Milo wanted to go from the very second those things came off," Hays said. "The second he was actually able to move his body, the challenge went from holding him all the time to him only wanting to go. He didn't have any strength, so as he moved around it caused his legs to move out. It was constantly picking him off the floor and worrying about an additional injury."
Oliver and Friends Farm Rescue and Sanctuary is a nonprofit rescue that routinely sees animals with a variety of medical cases and special needs, and the animals are normally up for adoption. But with Milo's story becoming so well known, with a circulation in the hundreds of millions, he has become a mainstay in their household.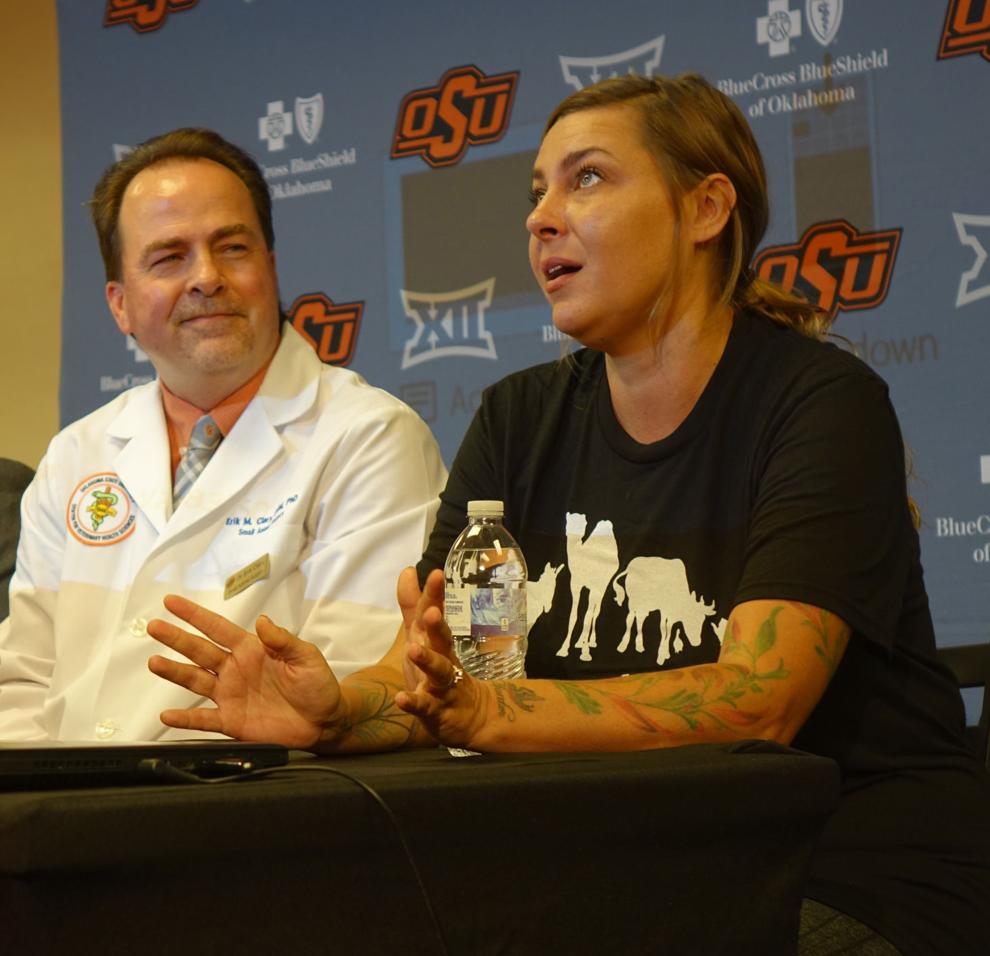 "After spending so much time with Milo – with his casts, we had to carry him everywhere, we literally could not put him down – we had become too attached at the time," Hays said. "Milo also became an internet sensation, so we had hundreds and hundreds of applications on him, which is not normal for us, so it almost seemed unwise to adopt him out for people who may want him because he was an internet sensation and not because he's a beautiful coonhound."