A 25-year-old Stillwater man is being charged with multiple counts in connection with drug trafficking after an investigation by the Stillwater Police Department and the Oklahoma Bureau of Narcotics.
Officers executed a search warrant July 2 to the 3000 block of West Street home of Jacob Henry Stasa, where he was reportedly the sole occupant. Officers seized pounds of illegal drugs and approximately $26,884.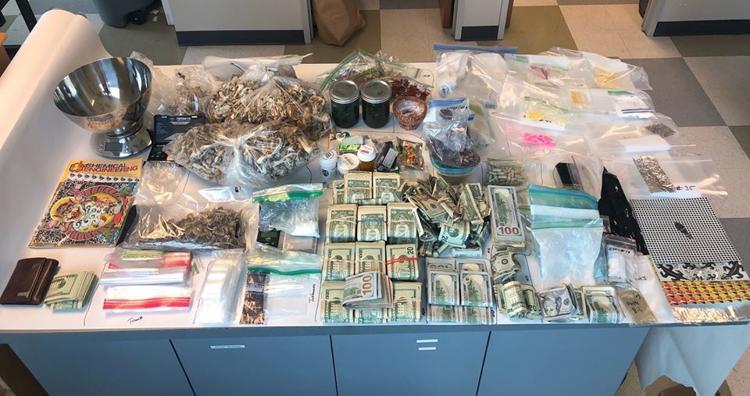 According to he probable cause affidavit, officers seized:
• In excess of 2,786 grams of THC including marijuana, edibles, wax, liquid, etc.
• 49 grams of LSD totaling 3,294 single doses
• 120 grams of MDMA (Ecstasy/Molly)
• 40 pressed Ecstasy tablets totaling 25 grams
• In excess of 1,096 grams of Psilocybin Mushrooms
• 43 pressed Alprazolam (Xanax) bars totaling 17 grams
• $26,884 in U.S. currency located in a closet safe which also contained illegal narcotics
• Multiple handwritten drug sell ledgers
• Packaging materials and shipping boxes that contained zip-top bags with marijuana residue
Stasa faces five felony charges: aggravated trafficking LSD, aggravated trafficking MDMA, aggravated trafficking Ecstasy, Possession of Psilocybin mushrooms and possession of a controlled dangerous substance with intent to distribute.
Stasa has not yet been arraigned in Payne County District Court.