Payne County Sheriff R.B. Half says last week's escape of Oklahoma Department of Corrections inmate Patrick Walker from the Payne County jail is the second time something like that has happened in the past few years. Now he's investigating exactly how it happened and looking at what needs to change.
"Would I rather it had happened in someone else's jail? Absolutely," Hauf said. "(But) I own it and I'm trying to figure out ways to prevent it from happening again."
He is still conducting an investigation into exactly how the jail's system failed and says he hasn't ruled out disciplinary action for some staff members.
It was a rare situation where two inmates with similar builds, shapes and sizes were housed together and one of them had the resources to formulate a plan to take advantage of that, Hauf said.
It appears Walker, an inmate from the Oklahoma State Penitentiary in McAlester who was being held in Payne County temporarily while he waited to be arraigned for assaulting a corrections officer, had initially offered to help Payne County inmate Charles Pendarvis bond out of jail but instead took his place after getting personal information about him and his family.
"The odds of that happening should be astronomical," Hauf said. "...The con was played very well."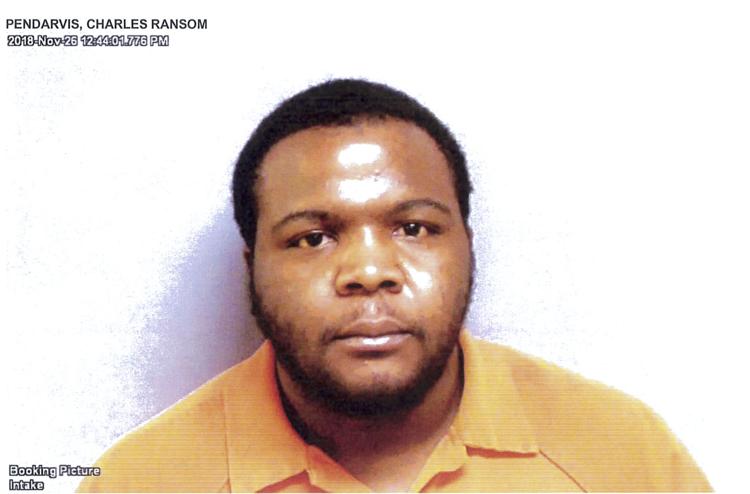 Hauf said Pendarvis appears to have been threatened with violence against him and his family to get him to go along with Walker's plan.
The Sheriff is investigating whether Walker might have smuggled a cell phone into the jail but hasn't been able to prove or disprove it at this point. He says many of the calls Walker made to set the plan up appear to have been made on the inmate phone system.
"He doesn't seem to have really cared," Hauf said.
Walker was only in Payne County for a few days. He was picked up by Payne County deputies on a Writ of Habeas Corpus on Nov. 26 and escaped around 9 p.m. on Nov. 29.
The Sheriff said the escape was discovered the next morning during the jail count when staff realized that an inmate who was supposed to have bonded out was still there and another inmate was missing.
At that point Pendarvis told them he had tried to warn jail staff but nobody had picked up on his hints.
Hauf says he doesn't know how aggressively Pendarvis, who is serving a county sentence for possession of drugs, public intoxication and outraging public decency, tried to warn jail staff but he does believe the man was probably afraid, not just of Walker but possibly others.
Walker is believed to be a member of the Crips, a violent gang with a presence in correctional facilities and on the street.
"He's not a hardened criminal," Hauf said of Pendarvis. "He's not violent like Walker."
The Payne County Sheriff's Office is talking with vendors about purchasing a system that would scan the irises of an inmate's eye upon intake and before they're released, to prevent future cases of mistaken identity.
The system would be less prone to error and faster than running a fingerprint match, comparing records against a national database in as little as five seconds, Hauf said. It would also help quickly identify people who give arresting officers false names, which happens quite often.
He estimates such a system would cost Payne County about $10,000.
Twitter: @mcharlesNP