Three Stillwater high school students have created a "red pantry" in hopes of raising awareness for period poverty and removing the stigma around menstruation.
Josie Leffingwell, Karsen Riley and Mabrie Baldwin were each given $150 by their church as part of a pay-it-forward project at their church. The one rule, to make a difference locally, nationally or globally.
"Someone from our church, a longtime member, passed away and donated a large sum of money to the church ... the elders at our church decided that some portion of that was going to children and youth," Leffingwell said. " It was just a really wonderful opportunity for us to even look at the different causes we could support in our community."
After combining their funds, they decided to open a pantry at First Presbyterian Church in November and stocked it with feminine hygiene products. They said the pantry is open 24 hours a day and is unlocked.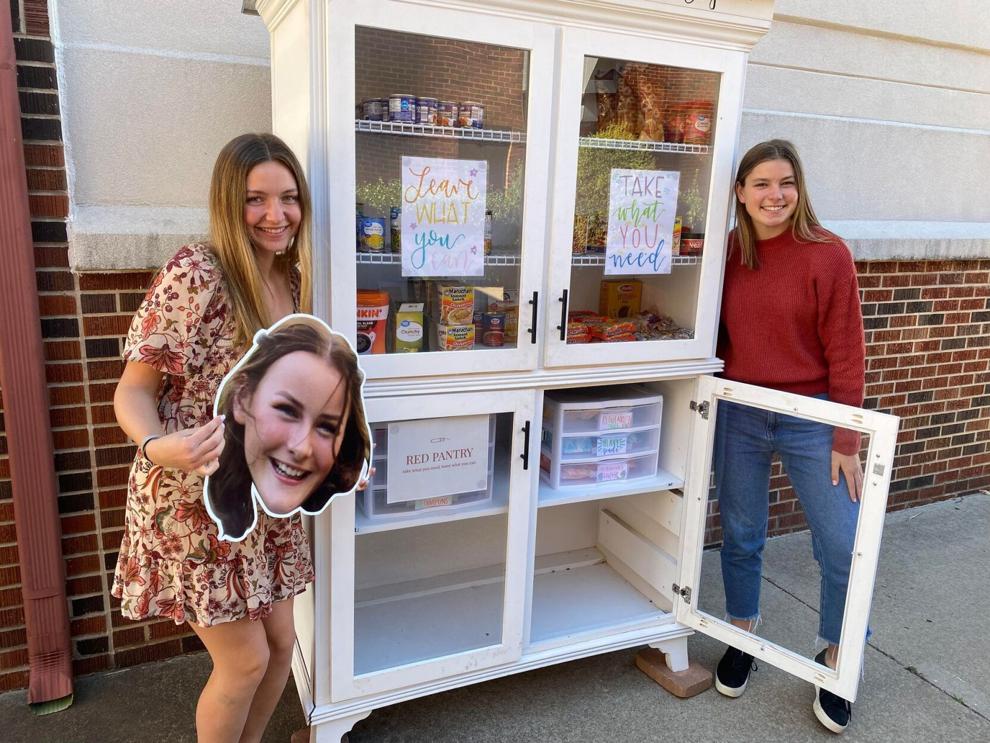 They have also started a GoFundMe, which raised over $1,200 without adding in the cash donations or their $450.
Leffingwell said they brainstormed several ideas before deciding on the red pantry. They said the topic is taboo and not something people talk about, which they agreed was a reason to start it.
"We're kind of taught to not think about it like you kind like it's not talked about very often ... this is such an essential thing that like people need to be talking about," Leffingwell said. "So you don't realize it because it's not like food that everyone talks about."
Baldwin said when girls are the only ones having the conversation, it teaches them to be embarrassed, and boys should also have to learn about periods because every boy knows at least "10 women."
"Then it just feels like embarrassing, and it shouldn't be," she said. "I feel like it's kind of dumb that they don't learn about it because it's natural."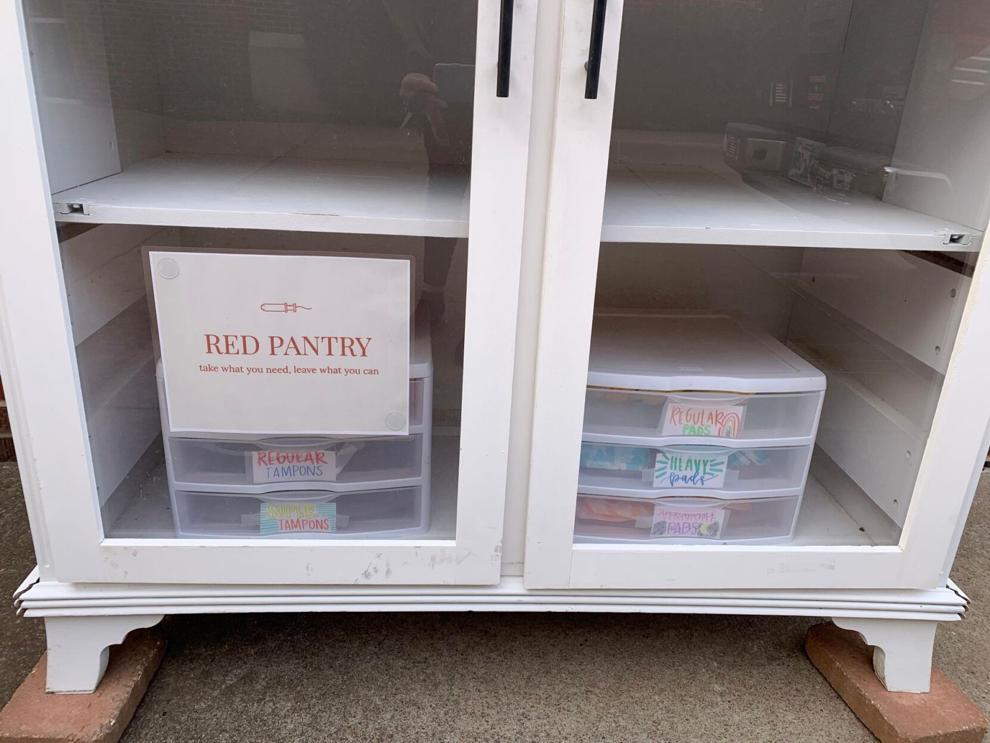 Creating access to menstrual products and creating the red pantry isn't the only thing for which they are advocating. They also think feminine products should be tax free and more affordable.
"And it's such an essential need, so it's hard to believe that there are taxes on it," Baldwin said. "And it costs so much money, and some people have to decide between food and those products."
All three girls will be graduating within the next two years. They hope the red pantry continues to help women, even if they aren't struggling with period poverty.
"This is a new one, but we don't want it to be the last one, and then maybe just that it's open to anyone," Leffingwell said. "Like you don't have to be under the poverty line to use it anyone can get it."