Stillwater agriculture education students have their own ultrasound machine to check if show animals are pregnant and to identify gender thanks to a $4,000 grant funded last school year by the Stillwater Public Education Foundation.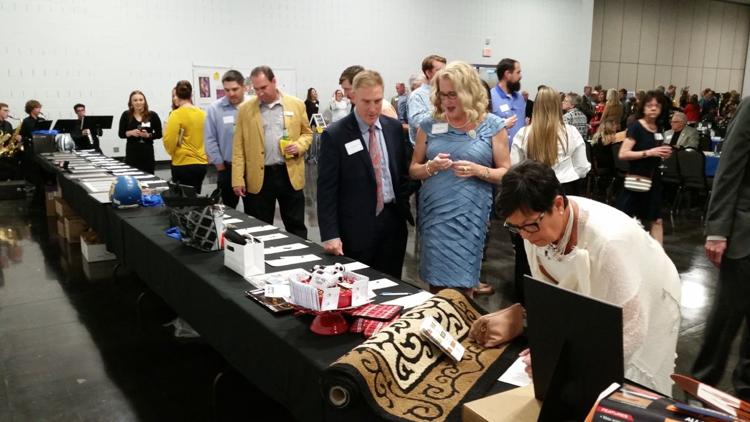 That project was one of many highlighted Tuesday night during SPEF's annual Celebration of Excellence fundraiser at Oklahoma State University's Wes Watkins Center.
Since the foundation started in 1984, SPEF has put about $1.2 million back into Stillwater classrooms, including more than $118,000 last year, with nearly $40,000 of that going to teacher proposed grants. The foundation's mission is to provide innovative and creative programs and opportunities to Stillwater Public Schools students.
SPEF raised roughly $30,000 Tuesday night including $14,100 for Tech2Teach. 
"We are so glad we can be here as a resource for those teachers so they can take the fabulous ideas that they have and turn them into action," said SPEF Executive Director Jenifer Bartley.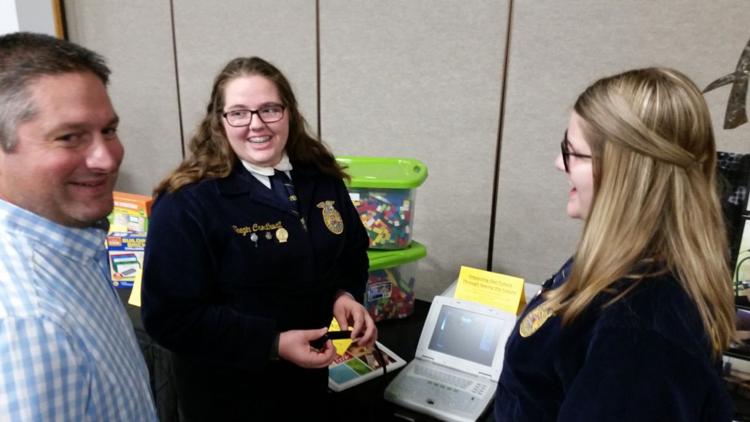 Stillwater High School juniors Teegin Crosthwait and Madison Zweiacker were some of the many students and staff in attendance to share their gratitude for how the grants positively impact students. The FFA students were busy answering questions about the ultrasound machine.
"We couldn't do a lot of the stuff we do without the support we get from SPEF," Zweiacker said.
Stillwater Middle School engineering teacher Emily Harris agrees. SPEF funds previously allowed her to start a robotics team and $3,800 this past year provided materials so seventh-grade engineering students could learn to make a medical diagnosis, take vital sounds and participate in a brain dissection.
"The kids learn a lot and also have a lot of fun," Harris said.
Seth Berman, STEM teacher at Skyline Elementary, said the roughly 500 students at his school are benefiting from a $750 SPEF grant he applied for. BrickLAB allows students STEM project-based learning activities.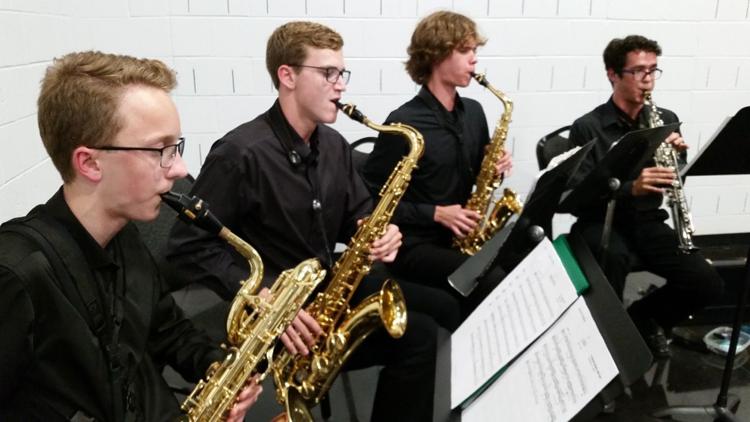 Superintendent Marc Moore praised SPEF and donors for their support.
"We champion personal and academic growth for every child," Moore said.
Bartley highlighted SPEF's Tech2Teach campaign, which has put back more than $265,000 in technology into district classrooms since it was formed six years ago.
A live auction at the Celebration of Excellence raised money to buy additional iPads for the district.
"In the past six years … we've added 121 document cameras, 12 projectors, 513 Chromebooks, 14 charge carts, and more than 160 iPads," Bartley said.
Bartley announced that SPEF will focus on the technology needs one more year before shifting to a yet-to-be named area where they district would like to see supplemental funding.
SPEF will also be hosting a Super Bowl party with fundraising going toward special education.
Find more information or donate at spef.stillwaterschools.com.