A severe storm with intense rain, lightning and high winds moved across the state Saturday, causing widespread power outages and property damage.
Troy Choplin, Deputy Director for Payne County Emergency Management, said he tracked an area of strong rotation near Yale that caused power outages in town and damage to trees, buildings and utility lines on Norfolk Road south and west of town.
Choplin told the News Press he surveyed the damage he could see Saturday night and he believes a tornado did touch down in the area.
The National Weather Service will ultimately have to confirm that a tornado touched down, Choplin said.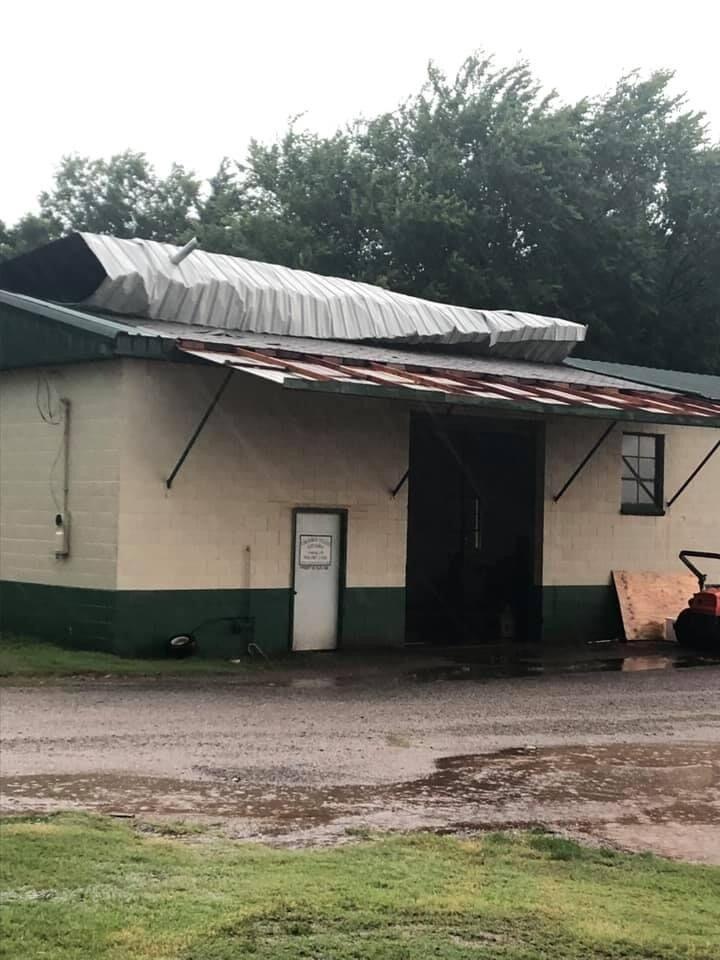 McKinney's Custom Butchering was damaged, along with the owner's home, and some outbuildings. Photos posted to a Yale Community Facebook group showed trees down around the property.
Yale Chief of Police Phillip Kelly confirmed the damage and said the residents were safe.
"It's pretty much destroyed out there," Kelly said. 
The building that houses Cimarron Valley Sod Farm also took damage. Photos show the metal roofing peeled back. 
Power was out in Yale for about an hour.
Stillwater also experienced a power outage, Stillwater Emergency Management Director Rob Hill said. About 3,000 customers were affected but service was restored in about an hour.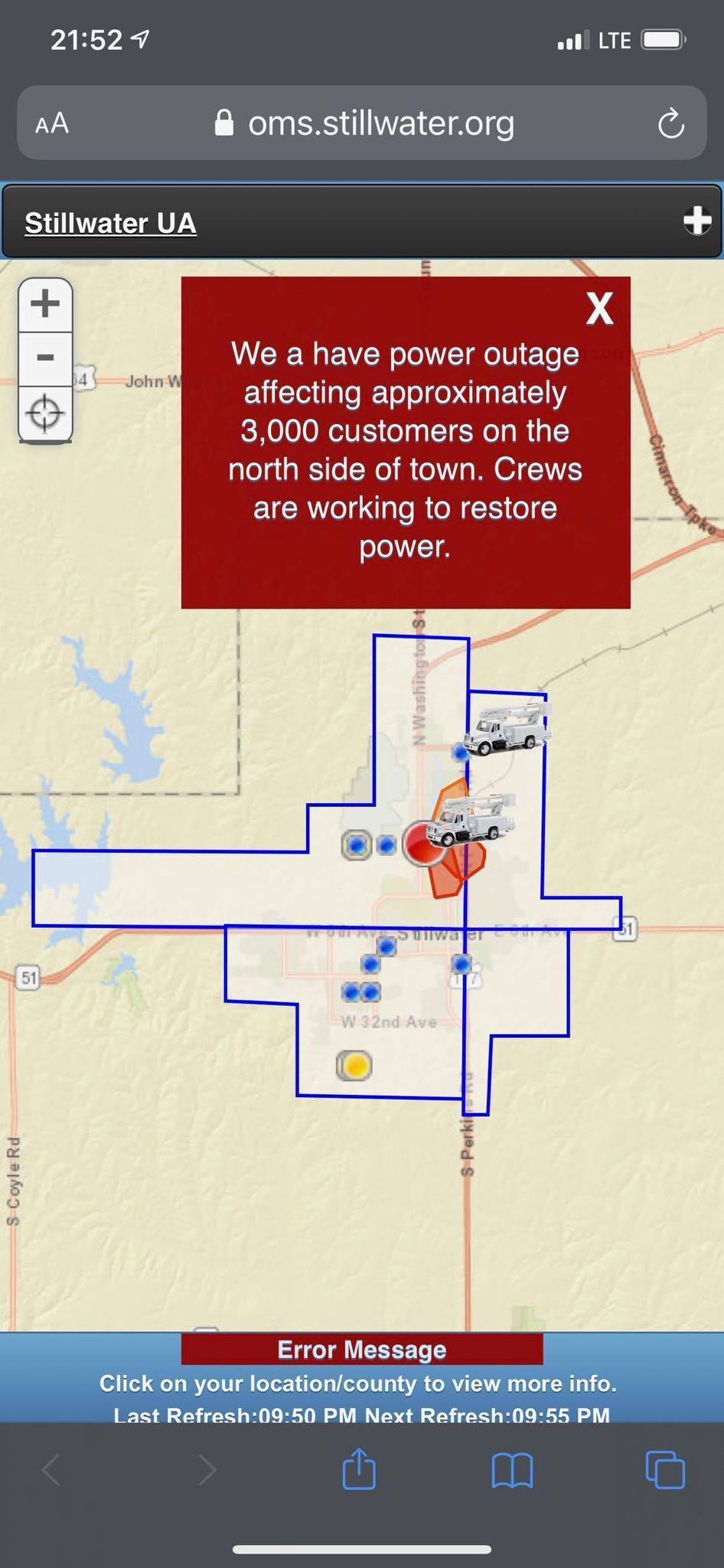 At 10 p.m. the Stillwater Electric Utility's outage map showed 26 customers still without power, with 24 south and west of town and 2 north and west. Central Electric Cooperative's outage map showed 218 customers without power, less than 80 in the Stillwater area. 
The storm dumped about an inch of rain in less than an hour, according to the rain gauge at City Hall, Hill said.