With schools across Oklahoma closing at least through April 6, kids will be spending more time at home for the foreseeable future. If you weren't already homeschooling, you probably weren't prepared to keep your kids occupied and mentally stimulated when sending them off to school isn't an option.
Like Stillwater resident Chancey Nickerson, you might have some activity books or flash cards at home, but you'll soon be looking to supplement those.
Nickerson said she is also looking at online resources for her 5-year-old daughter.
"The the easiest route for now," she said.
We rounded up a list of really cool, free things you can use to keep your kids thinking and entertained.
Who knows? The whole family might be a little more cultured by the time the kids go back to school.
In Payne County, most of the places a parent might take the kids during a school break, like museums, are closed to the public for the same reasons schools are closed. They still have the opportunity to check out Stillwater Public Library Storywalk in the Park located near the playground at Couch Park on East 12th Ave.
The grant-funded exhibit was installed by the Stillwater Public Library last year. If features laminated pages from a book, installed in stations along a walking trail so children to read as they walk.
Some pages contain activities children can do while they're in the park.
Online resources abound as museums, aquariums, zoos, national parks and arts organizations scramble to serve a public no longer able to access them in person.
Scholastic, the company that sponsors your school book fair and provides many of your child's learning materials is offering Scholastic Learn at Home, a website with lessons for kids Pre-K through Grade 9 at classroommagazines.scholastic.com/support/learnathome.html?caching.
The site offers 20 days worth of what it calls "active learning journeys" to keep kids reading, thinking and growing. You can sign up for a free newsletter to be notified when new resources or lessons are posted.
Websites like Khan Academy are also great options that provide a multitude of choices.
At codewizardshq.com, you'll find an extensive list of free websites and apps that your child can use to begin learning to code. This isn't just for high schooler, some of these apps teach the basic concepts to kids as young as 4.
Check out the New York Library of Medicine at library.nyam.org for Color Our Collections, a vast list of coloring books you can download from a variety of libraries and museums across the world. You will be amazed at some of the illustrations.
Storyline Online is a free literacy resource where celebrities and actors like Oprah Winfrey, Chris Pine and Kristen Bell read stories for kids. You can find it on Facebook or at storylineonline.net.
For Spanish speakers or for people who want to learn Spanish, thespanishexperiment.com offers well-known children's stories translated into Spanish and read by native speakers. Titles include stories like "Pollito Tito" also known as Chicken Little. You can read along in English or Spanish.
Some artists are doing art classes and prompts through social media. Check out instagram.com/carsonellis.
For something completely different, The Connie Cosmos Sci-Fi Adventure podcast tells the story of adventurer Connie Cosmos in the style of an old-time radio serial. The videos of the voice actors performing only add to the entertainment value. You'll find it on YouTube and Facebook as Connie Cosmos.
You'll find free calligraphy classes for kids at loveleighloops.com.
For something a little more physical, BalletNova Center for Dance started live-streaming ballet classes on Facebook. Each class is available on replay.
You can use Google Earth to explore the world or just experience America's natural beauty by taking a virtual tour of her national parks, like Yellowstone and Yosemite as well as lesser-known national parks from Maine to The Big Bend of Texas to the Channel Islands of California. Check it out at google.com/earth/.
You can take a virtual field trip courtesy of The American Dairy Association through its website at origin.americandairy.com. The site offers dairy farm tours that are tailored to your child's age.
Many zoos and aquariums also have live webcams that let you take virtual field trips.
The Monterey Bay Aquarium offers its free webcams, which includes sea otters, 9 a.m. - 9 p.m. Central Time. It also posts to Facebook and its YouTube channel.
The Georgia Aquarium is another standout with webcams in many of its exhibits. You can check out everything from sea lions to penguins and piranha.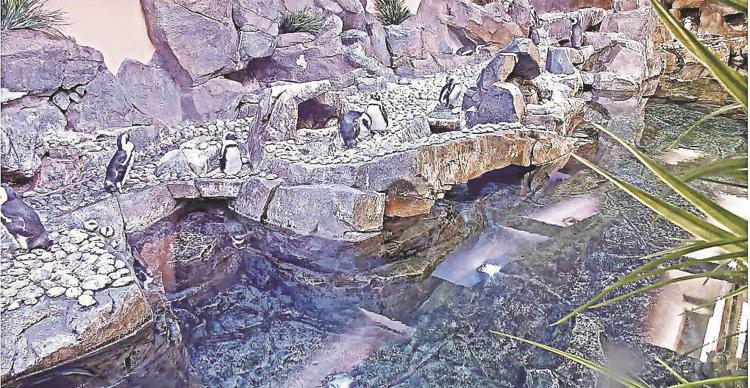 And finally, forget the kids, if you just want to relax, there is nothing more meditative than watching jelly fish glide float across the screen on the webcams from either the Monterey Bay or Georgia aquarium.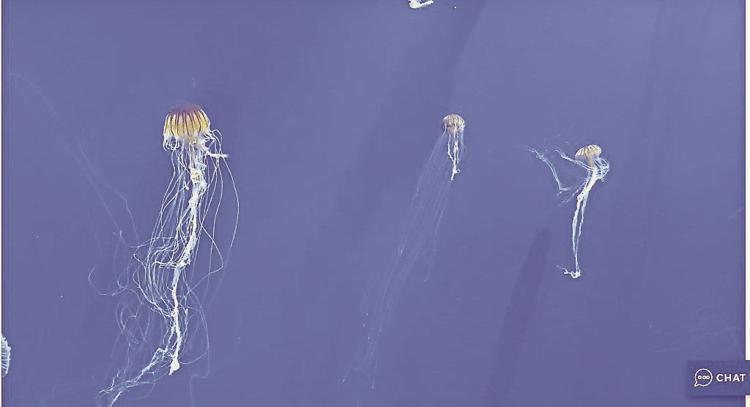 Seriously, check it out.
Twitter: @mcharlesNP