The Oklahoma Highway Patrol dive team has recovered two different stolen vehicles from bodies of water in Payne County.
OHP and the Cushing Police Department teamed up to recover a stolen car that had been ditched in Cushing City Lake. According to CPD, a four-door 2012 Subaru Impreza was pulled from the lake around noon.
Officials say they had confirmed it as a vehicle that had been reported stolen out of Stillwater in June 2018.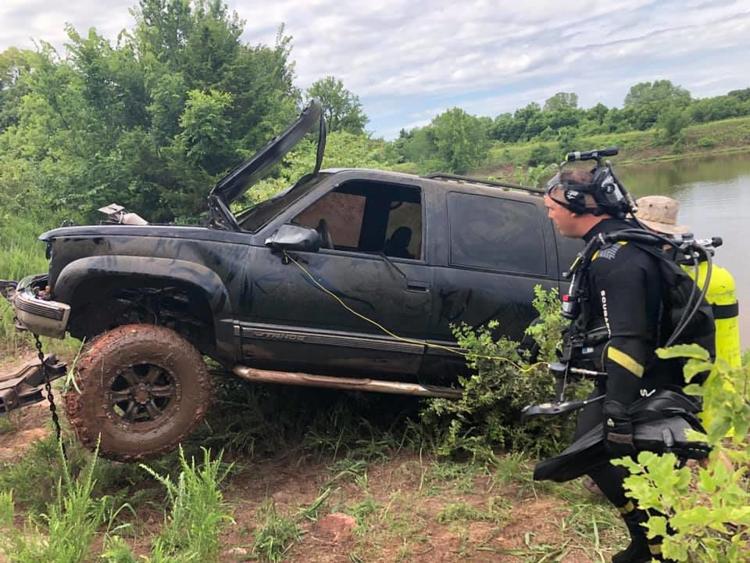 The Underwater Search & Recovery team also pulled a Chevy Tahoe out of the  Stillwater Creek Reservoir. The Chevy Tahoe was reported stolen in January of this year.