VIDEO: Gov. Stitt in Stillwater
Gov. Kevin Stitts speaks Thursday about the new Pandemic Center and Health Lab now located in Stillwater. 
As featured on
Thursday morning Oklahoma Gov. Kevin Stitt and several state officials were in Stillwater fo…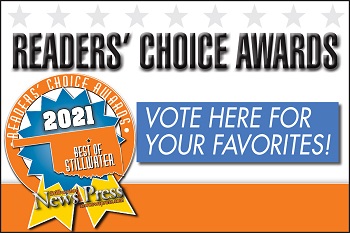 Frances "Betty" King, 95, passed away July 19, 2021. Services are currently pending under the direction of Strode Funeral Home and Cremation.
Carl Ray Baldwin, 67, of Stillwater, Oklahoma passed peacefully July 19, 2021. A memorial service to celebrate his life is set for 2:00 p.m. Friday, July 30, 2021 at the Strode Funeral Home Chapel.
Death Notice - Abraham Lincoln Linzy, Jr. passed July 15, 2021. Service is Saturday, July 24, 2021 at 11:00 a.m. at First Baptist Church, Tishomingo, Oklahoma. Final Resting Place: Fairlawn Cemetery, Stillwater, Oklahoma