OKLAHOMA CITY — State lawmakers Tuesday rejected a measure that would have prohibited educators from administering physical discipline to punish students with disabilities.
The bill's author, state Rep. John Talley, R-Stillwater, said he'll try again next week to get enough support to advance House Bill 1028. The measure failed in the state House on a 45-43 vote.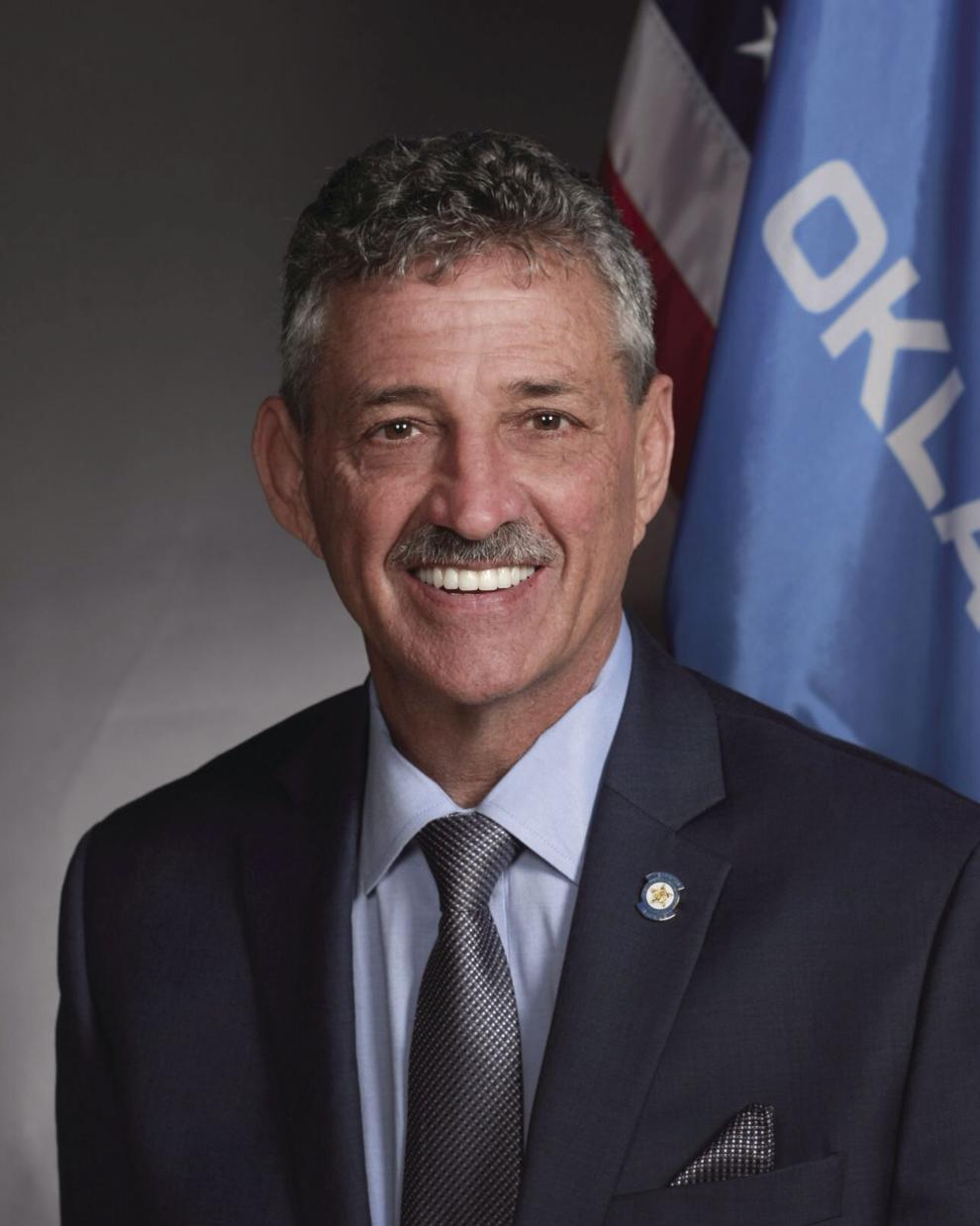 The bill seeks to prohibit school district personnel from using corporal punishment on any student receiving federally protected special education services.
Opponents of the measure cited verses from the Bible's Old Testament that encourage parents to use "the rod" to "give wisdom" to their children. They also said parents should be able to decide if they want schools to administer physical punishments and argued that spanking is not a form of abuse.
State Rep. Jim Olsen, R-Roland, said that although the American Academy of Pediatrics recommends against administering corporal punishment as a form of discipline, lawmakers are governed by a greater authority — "God's word."
"(The Bible) tells us that if you will not use the rod on a disobedient child, you do not love that child," Olsen said.
Olsen said it would probably be inappropriate to use corporal punishment on children who don't know right from wrong or who can't understand instructions, but many children with disabilities do understand.
"God is a greater expert than all of the self-professed experts," Olsen said. "Why don't we stick with God's word? Let the parents have the option that if they want this exercised in their local schools, that they can have that done."
He said he believes the measure is part of a larger push to eliminate corporal punishment entirely in schools.
Talley said he likely received more spankings in school than any of his legislative colleagues because he had attention deficit disorder and often got in trouble.
He said "it's unbelievable" how many people have contacted him with stories of children with disabilities being physically disciplined in schools.
Talley said he's heard from parents in all 77 counties. One parent in eastern Oklahoma has a child with severe autism who was spanked many times, he said. School districts also support the legislation because it removes the "responsibility off of the school," he said.
Talley said his bill would prohibit schools from striking only students with disabilities. It wouldn't eliminate corporal punishment entirely, he said.
Oklahoma is one of 19 states that allows corporal punishment in public school classrooms, and analyses show that the state is one of a dwindling number with a law allowing educators to physically discipline some children who receive services through an Individualized Education Program (IEP) or who receive accommodations from a provision of federal law known as Section 504.
A 1977 U.S. Supreme Court ruling allowed corporal punishment in school and permits states to set their own rules. Oklahoma legislators generally leave the decision to local districts. The state has no prohibition, but also no mandate, and it wasn't clear how many districts still allow it.
The State Department of Education, though, put in place rules that began in the 2020-21 school year that bar corporal punishment for students with disabilities. There are currently 120,930 Oklahoma students either on IEPs or covered by Section 504, according to the state Department of Education.
Oklahoma educators reported using physical discipline 3,968 times during the 2017-18 school year, according to the most recent federal data available from the Office of Civil Rights of the U.S. Department of Education. The federal government reported that corporal punishment was administered at over 1,800 Oklahoma schools.
Nearly 22% of those reported punishments were administered to Oklahoma children with disabilities, according to the federal analysis.
State Rep. Anthony Moore, R-Clinton, who voted for the legislation, said he thought the measure would be easy to pass "because nobody would be for corporal punishment on disabled students."
He said banning students with disabilities from being spanked in school benefits school districts, parents and students at the same time.
"The fact is if parents want to use corporal punishment they still can," he said. "They have that absolute right."
Corporal punishment is defined in state law as deliberately inflicting "physical pain by hitting, paddling, spanking (or) slapping" or using other physical force to discipline a child.
"Discipline is not an issue of 'if' it's going to happen, it's 'when' it's going to happen," said state Rep. Randy Randleman, R-Eufaula. "If you don't balance out nurturing and discipline, you will have many people in prison."
Randleman, a psychologist who works with children, said he never wants to hear a child in school say, "You can't touch me."
"That puts the power back with those individuals," he said. "Let me tell you, a spanking is not abuse."
Randleman, who voted against the legislation, said he's heard from parents and schools that cannot manage a child. He said although the Bible talks about it, "spanking is not something that is preferred."
However, he said he knows of a few occasions when a teacher stopped a problem using corporal punishment.
He also said he recommended to a parent and teacher that they spank a child. The behavior stopped when a child knew that a teacher could take charge, he said.
Janelle Stecklein covers the Oklahoma Statehouse for CNHI's newspapers and websites. Reach her at jstecklein@cnhinews.com.