Aerofit Healthclub in Tahlequah reopened its doors Friday, after the business had to shut down due to the COVID-19 outbreak.
As featured on
For those who frequently exercise to keep their bodies in peak physical condition, routine can be key. So while the COVID-19 outbreak put a halt to the usual training regimens, gym junkies can now breathe a sigh of relief, as exercise facilities and sporting venues were allowed to reopen Friday.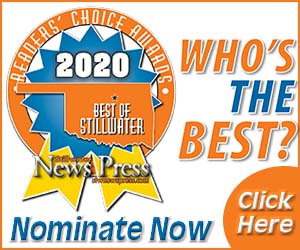 Joyce Ann Johnson, 81, died on Tuesday, 5/26/2020 at her home in Stillwater. There will be no services per the families request. Condolences may be sent to the family via an online guestbook at www.dightonmarler.com.