Police work scene of threatening situation
Police work the scene of a threatening situation near the 200 block of N. Duck Street.
As featured on
After an hours-long standoff, police apprehended a Stillwater man who was accused of making …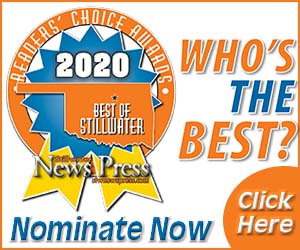 Marie Holford, age 81, of Stillwater, died Saturday, May 30, 2020. Funeral services will begin at 11:00 a.m. Friday, June 5, 2020 at the Sunnybrook Christian Church under the direction of Strode Funeral Home.