Carrier Application
Carrier Application

Finish
All carriers for the newspaper are independent contractors who are in business for themselves. They are not employees of the newspaper; and, as such, are not eligible for any benefits of any sort.If you are interested in delivering The Stillwater News-Press, please completely fill out the form below.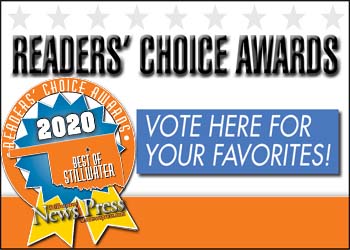 The Services Celebrating the life of Dan Montague, 67, of Enid, survived by one daughter Lori Montague, are pending under the direction of Brown-Cummings Funeral home.Condolences may be made online at WWW.Brown-Cummings.com
64 Years, mother of two sons, Joe (Ky) & Jason Pierce, a grandson, Tyler Pierce Graveside Services: Alva Municipal Cemetery, Thursday July 9, 2020 at 10 AM. Condolences may be made online at: www.whartonfuneralchapel.com
Ladonna Louise Winchell, 68, passed away July 3, 2020 in Stillwater, Oklahoma. There is no service planned at this time. Strode Funeral Home and Cremation is in charge of arrangements.