Carrier Application
Carrier Application

Finish
All carriers for the newspaper are independent contractors who are in business for themselves. They are not employees of the newspaper; and, as such, are not eligible for any benefits of any sort.If you are interested in delivering The Stillwater News-Press, please completely fill out the form below.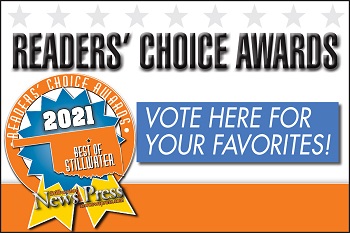 Frances "Betty" King, 95, passed away July 19, 2021. Services are currently pending under the direction of Strode Funeral Home and Cremation.
Carl Ray Baldwin, 67, of Stillwater, Oklahoma passed peacefully July 19, 2021. A memorial service to celebrate his life is set for 2:00 p.m. Friday, July 30, 2021 at the Strode Funeral Home Chapel.
Death Notice - Abraham Lincoln Linzy, Jr. passed July 15, 2021. Service is Saturday, July 24, 2021 at 11:00 a.m. at First Baptist Church, Tishomingo, Oklahoma. Final Resting Place: Fairlawn Cemetery, Stillwater, Oklahoma