Gabe Brown is committed to Oklahoma State as a linebacker, but his receiving skills helped lock up a playoff victory Friday night for Stillwater High.
The SHS junior, who announced his verbal commitment to his hometown college earlier this season, caught his second pass of the season. Both have come on fake punt opportunities.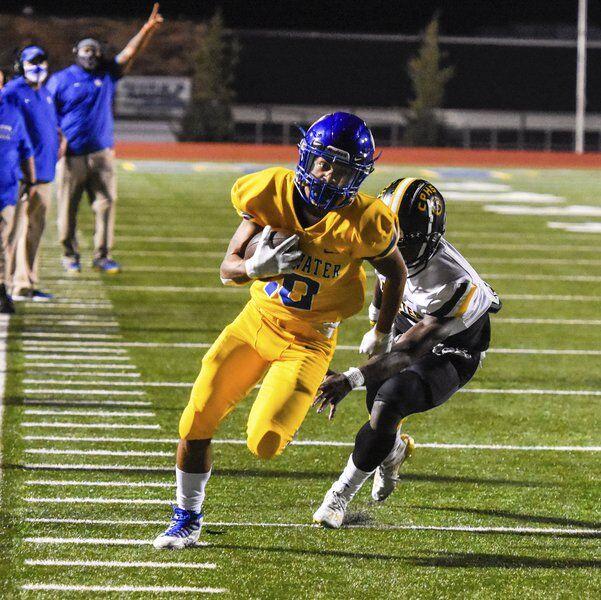 Brown's reception converted a fourth down and long and moved the ball into Sand Springs territory a handful of plays after the Sandites scored their second touchdown. Brown's catch from senior quarterback Caleb Allen changed momentum and helped lock up the Pioneers' victory as they scored a touchdown later in the drive.
"Gabe's a huge weapon," SHS coach Tucker Barnard said. "That was a check, and we have the ability to check into those things automatically. We were trying to force people to line up, and if they don't, we'll try to take advantage."
Stillwater beat Sand Springs 49-16, advancing to the Class 6A-II state quarterfinals for the third-straight year.
The Pioneers led 42-7 at halftime before coasting to the victory.
"We came out and jumped on them early," Barnard said. "We got things rolling. Qwontrel (Walker) had a great night. The offensive line knocking open some holes. We put up a bunch of points in the first half and tried to steer it on in. I'm proud of the guys and their effort."
The Pioneers' lone mistake was an intercepted pass that resulted in a Sand Springs touchdown. Allen, who completed 17 of 22 passes for 274 yards and three touchdowns, threw one interception that was picked off and taken to the house for a score in the third quarter.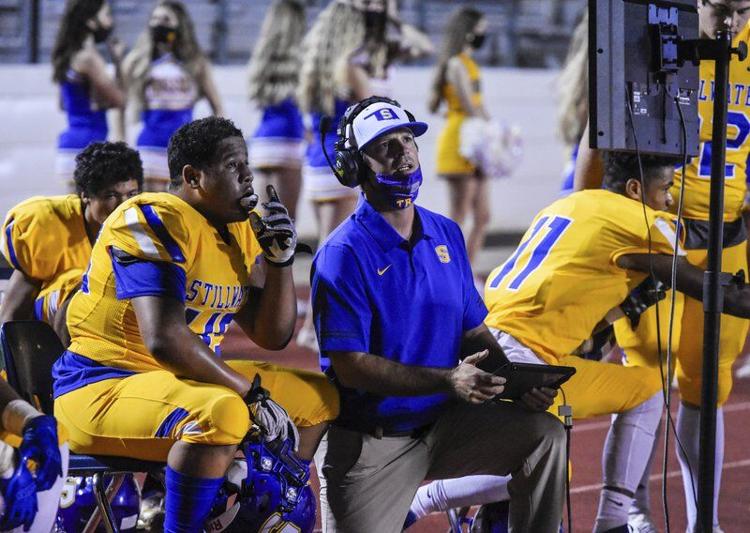 The Pioneers' ensuing drive was stalled at their own 39 yard line. On 4th and 11, the Pioneers ran a fake punt and Allen found Brown for a short pass across the middle that turned into a 36-yard play.
"He called the play and at at that point, I thought I just have to catch this," Brown said. "I was a little nervous. It's good to be able to catch the ball and touch the ball sometimes. Picks don't come often, so getting passes from Caleb, especially, is pretty cool."
Stillwater scored five plays later. Sophomore Noah Roberts broke a 28-yard run that nearly resulted in a touchdown. Two plays later, Roberts scored his first varsity touchdown on a 1-yard run.
"I thought he was in before that," Barnard said. "It was a great run. He's talented, man. He's going to have a good year next year."
Qwontrel Walker left his mark on the first half of the game, despite limited carries. He rushed the ball only 10 times, but amassed 176 yards and three touchdowns.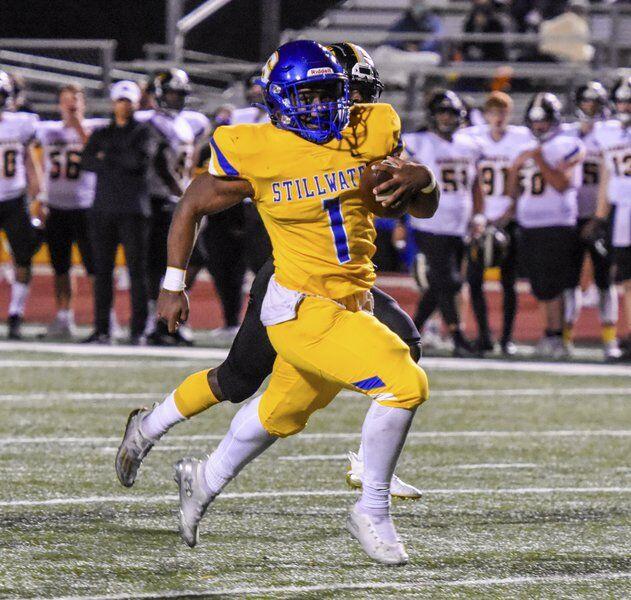 Walker ran only three times on the opening drive, but accumulated 59 yards. His final carry of the drive was a 19-yard touchdown run in which he used several jump cuts to avoid Sand Springs defenders.
The SHS star tailback later broke a 66-yard run for his second touchdown, and a 47-yard run that resulted in a touchdown pass one play later. He finished with 176 yards on 10 carries – all of which came in the first half.
"We were hoping we could get out of here without giving him the ball a whole bunch of times," Barnard said. "That's what we hoped for and it turned out to be true."
Sand Springs nearly flipped momentum of the game on the Pioneers' second drive. SHS quarterback Caleb Allen under-threw a pass to wideout Steven Brown that was almost intercepted. However, the defender dropped the easy pick and Brown was alert enough to catch the pass and run it in for the touchdown. It was a 61-yard play.
Sand Springs scored on the ensuing drive to cut the Pioneers' lead in half. It was a 15-play, 65-yard drive that was capped by a 1-yard quarterback sneak by Sand Springs QB Ty Pennington.
Stillwater answered with 28 unanswered points to end the half. The SHS drive after the Sandites' score ended in a 37-yard touchdown pass to senior Tevin Williams.
Allen was rolling to his right when he fired a pass toward Williams in the end zone. It was under-thrown, but Williams out jumped the defender and snatched the ball over the defenders' head.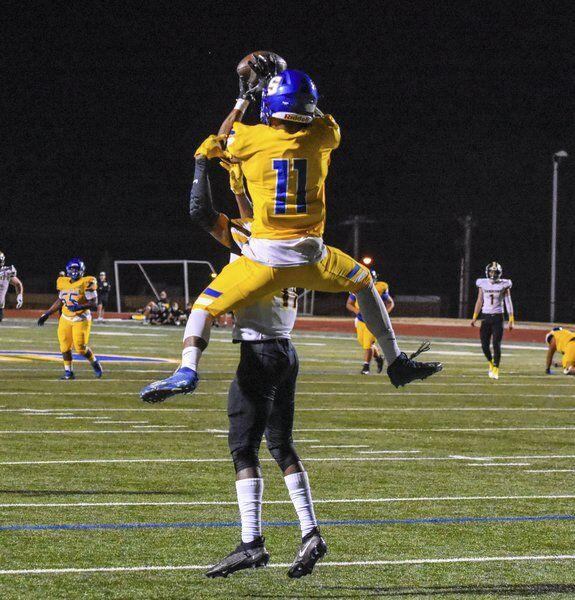 "That was a great catch," Barnard said. "Tevin is a great athlete and weapon for sure."
Allen completed 13 of 16 passes for 221 yards and three touchdowns in the half. The final one was an 18-yard strike to senior Donnell Wagner. Five receivers caught at least two passes in the first half.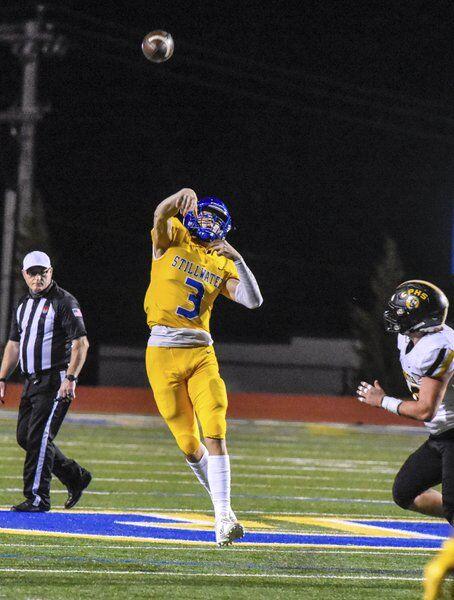 Stillwater will play Choctaw next week in the state quarterfinals. The game's location has yet to be determined.
"Playing them has been a thing the last couple of years," Barnard said. "We'll go get ready. We're familiar with them, and they pose a new problem with all of the things they do. They are running a lot this year, from what I hear, and what I see on the stats."