Jim Littell is focused on accountability after the Oklahoma State women's basketball team's season opener.
Two people generated most of the Cowgirls' offense, and with limited scoring from their teammates, they couldn't secure a victory. Colorado defeated OSU 55-45 on Wednesday night in Gallagher-Iba Arena, leaving Coach Littell to figure out how the Cowgirls can achieve balance in their lineup.
Junior guard Lauren Fields compiled a game-high 17 points, and sophomore guard Lexy Keys had 16, more than any of the Buffaloes scored.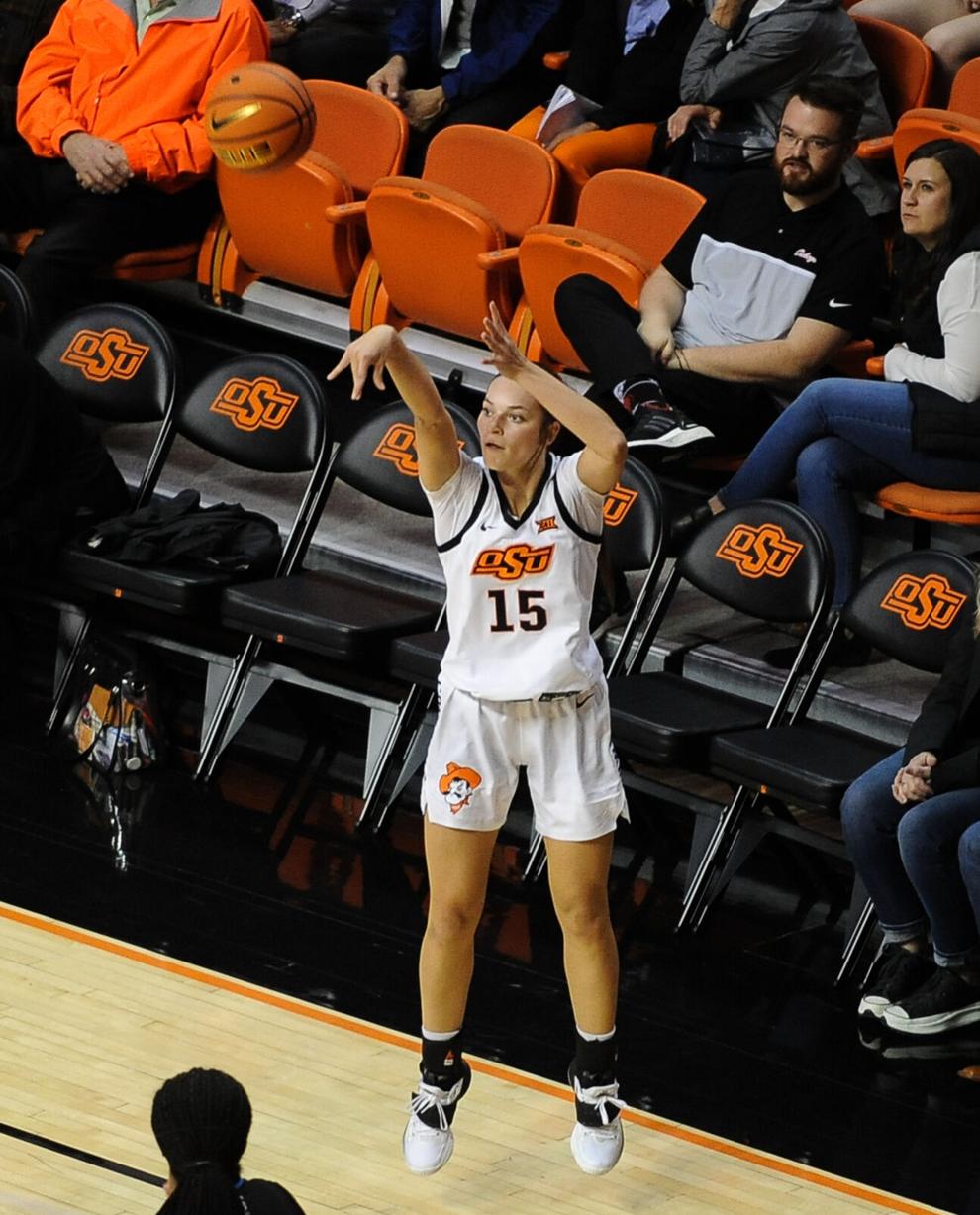 Subtract Fields and Keys from the lineup, and the Cowgirls would have finished the game with only 12 points.
"I never have and never will throw any of the kids under the bus, but we had two kids play tonight," Littell said. "They were both good, and they were both very aggressive. We gotta have some players that have done it in the past step up and be productive, and we cannot have complementary players that are starters this year."
Littell said the Cowgirls (0-1) need to collectively hold themselves accountable and embrace their roles in the offense. Without two leading scorers from the past season, OSU has to alter its identity. Natasha Mack, who had a team-high 18.7 points per game, is playing basketball overseas. Ja'Mee Asberry, who followed with 9.9 points per game, transferred to Baylor.
As the Cowgirls strive to make up for the missing contributions, Keys said gaining confidence is critical.
"I think it all starts in practice every day," Keys said. "The biggest thing is encouraging everybody. … I think once shots start falling, that will help us a lot and get us rolling."
Keys, who earned Big 12 Conference All-Freshman Honors last season, found ways to build that momentum. She went 6 for 12 from the field, making four of her seven 3-point attempts.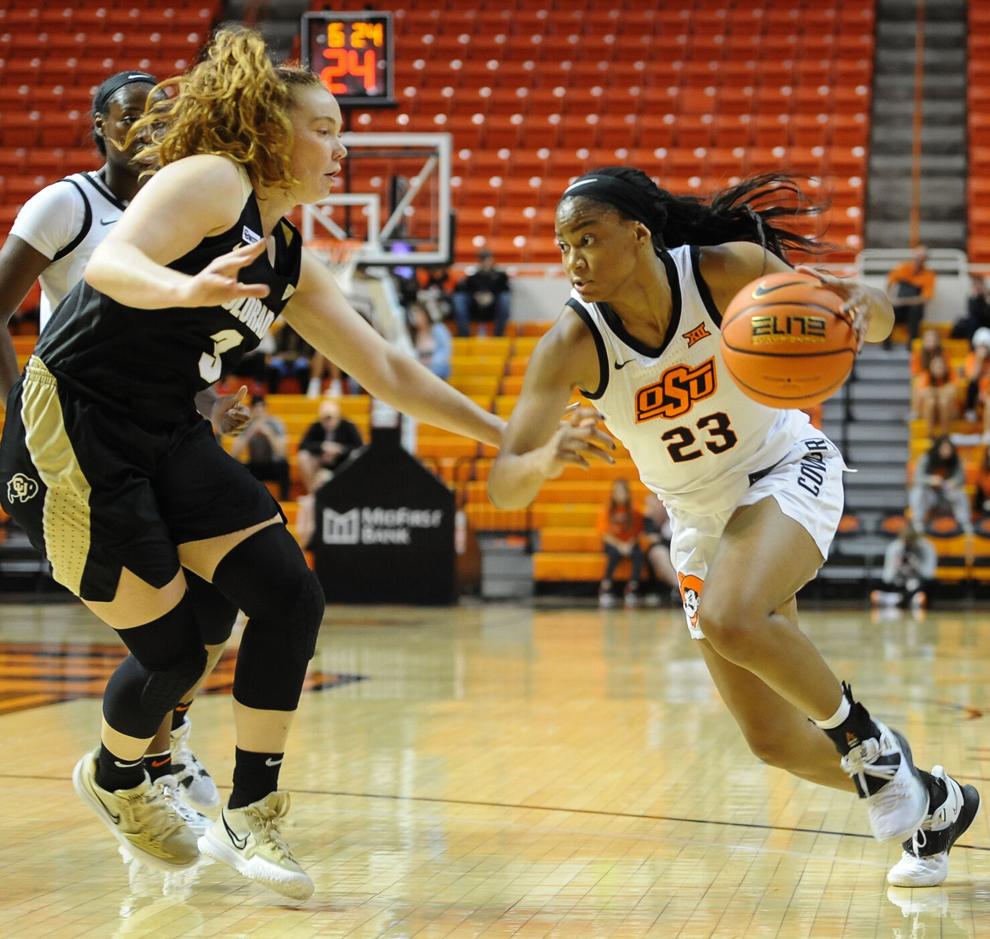 Fields' offense depended largely on driving to the basket for layups. She went 7 for 11 from the field, but as Keys and Fields powered the offense, the rest of the team struggled to add to their progress.
OSU made 17 of its 54 field-goal attempts. No one but Keys hit a shot from beyond the arc. The Buffaloes (1-0) buried OSU in a 9-0 deficit early in the first quarter, and though the Cowgirls narrowed the lead at times, they could never overcome it.
With 17 turnovers, OSU couldn't make its sudden runs last long, putting the game back in Colorado's control.
"Me and Lexy can't do it all by ourselves," Fields said. "We need our whole team. We were so much post-oriented last year, being able to throw the ball to Tasha (Mack), knowing she'll get it. Offensive rebounds from Tasha helped, so we just lacked a bit of points from last year."
Although the Cowgirls couldn't compensate for the loss of Mack's offense, they maintained strength on defense, giving Littell a positive takeaway. OSU held Colorado star Mya Hollingshed to 15 points, and seven of them came from the free-throw line. The Cowgirls limited everyone else to single-digit scoring.
"We did not play a bad team, and (holding a team to) 55 points is good enough defensively to win ballgames," Littell said. "We've just got to find some solutions offensively."