Mitts are popping again in Couch Park.
Wednesday is the middle of a three-day Stillwater Public School softball bootcamp. Players who made the junior varsity and varsity teams rolled their bat bags to the shady spot behind the home dugout to officially begin preparing for the season.
It is the first official team softball event since workouts in the spring. Senior shortstop Cash Herber said it just felt good to be back.
Stillwater softball coach Karie Linsenmeyer said the goal of the boot camp is to practice "program things."
"Right now, we're doing infield, things that we worked on yesterday that I as a coach would like to see everybody doing correctly," Linsenmeyer said. "Just the mechanics, from prep steps from glove work."
Players practiced hitting their cut off and relaying throws into home plate. Linsenmeyer emphasized details like swiping a tag on the base to simulate a sliding runner and receiving a relay throw in a straight line to the catcher.
Baserunning and similar physically draining drills are coupled with a different type of practice. Linsenmeyer said later in the camp the team would review more complicated defensive sets similar to a basketball or football team practicing plays.
The camp had an interesting look as sixth graders shared a field with seniors on the varsity team. There was competition, as younger players tried to prove they belong on the same field as more experienced players. There was also mentoring, as older players perfected flawed technique and sent encouraging chirps from the dugout.
"I think it's good for both of them," Linsenmeyer said. "I think it's good for the older girls. If you can learn how to teach a skill, you're going to be better at that skill, I truly believe that."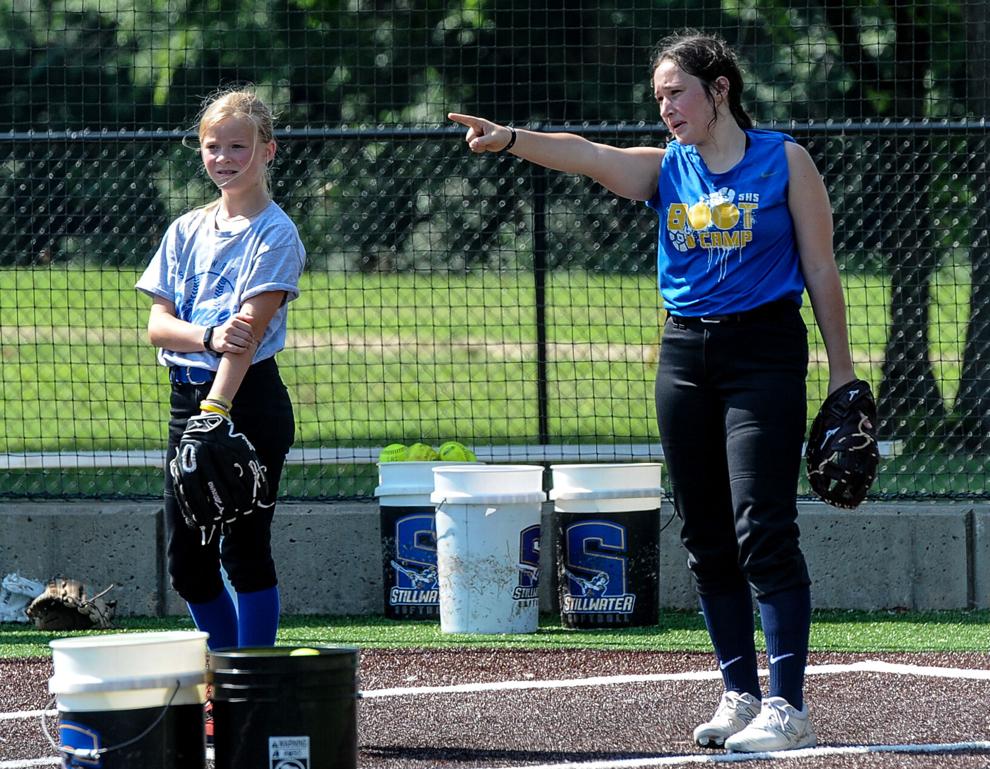 Herber, who gives softball lessons to younger girls, said the interaction with junior varsity players helps everyone involved.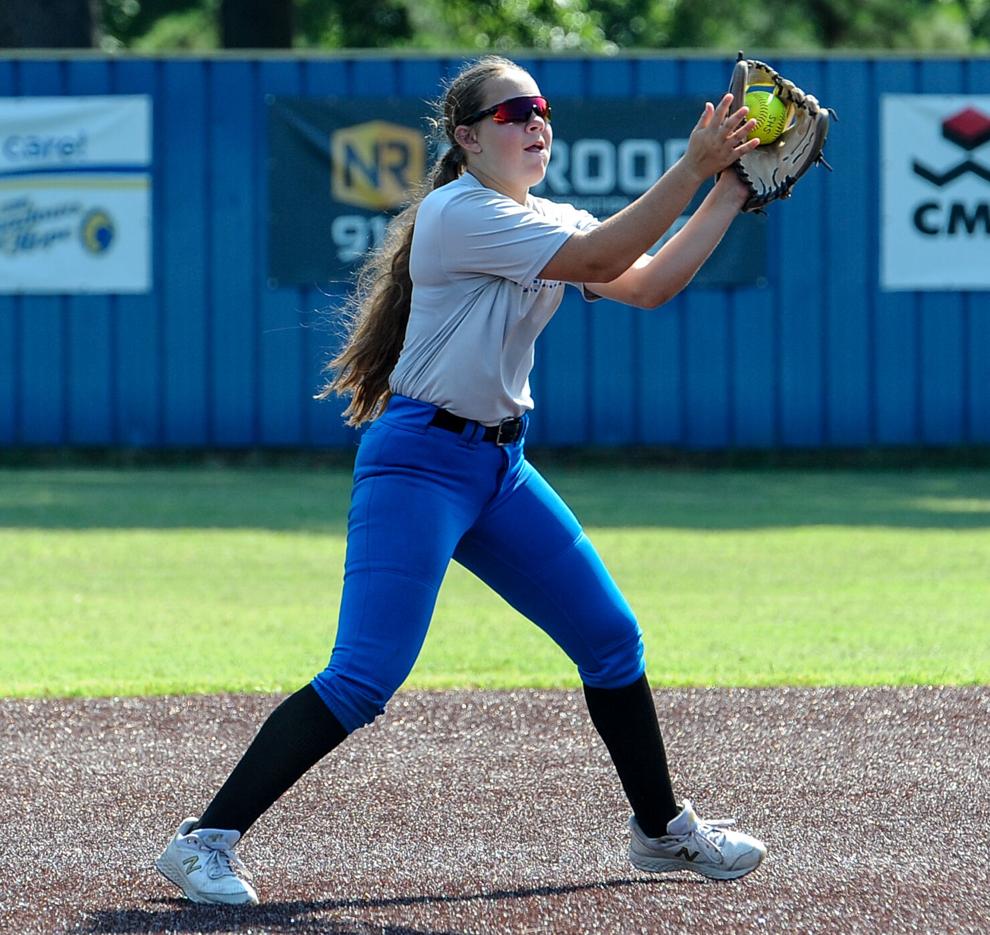 "It makes us better because it helps us think about it more because we just do it so we're so used to it, but explaining it to someone we think of stuff we've never thought of," Herber said.
Herber will be one of the Lady Pioneers helping the varsity team find a new identity this season. Stillwater lost a large chunk of the production that fueled a run in the state championship bracket last season.
Catcher Sydney McGlaughlin and pitcher Makenzi Swick both signed to play collegiately at Missouri State. Swick is the SHS all-time strikeout leader with 524, surpassing the 402 mark Amber Annis set 21 years ago.
SHS also lost Lyric Perry, who is playing at Navarro College in Corsicana, Texas. She tied the Lady Pioneer single-season home run record with 16 blasts. Perry shares the record with Julia Cottrill.
Linsenmeyer said the Lady Pioneers will have to adapt and become a faster offense.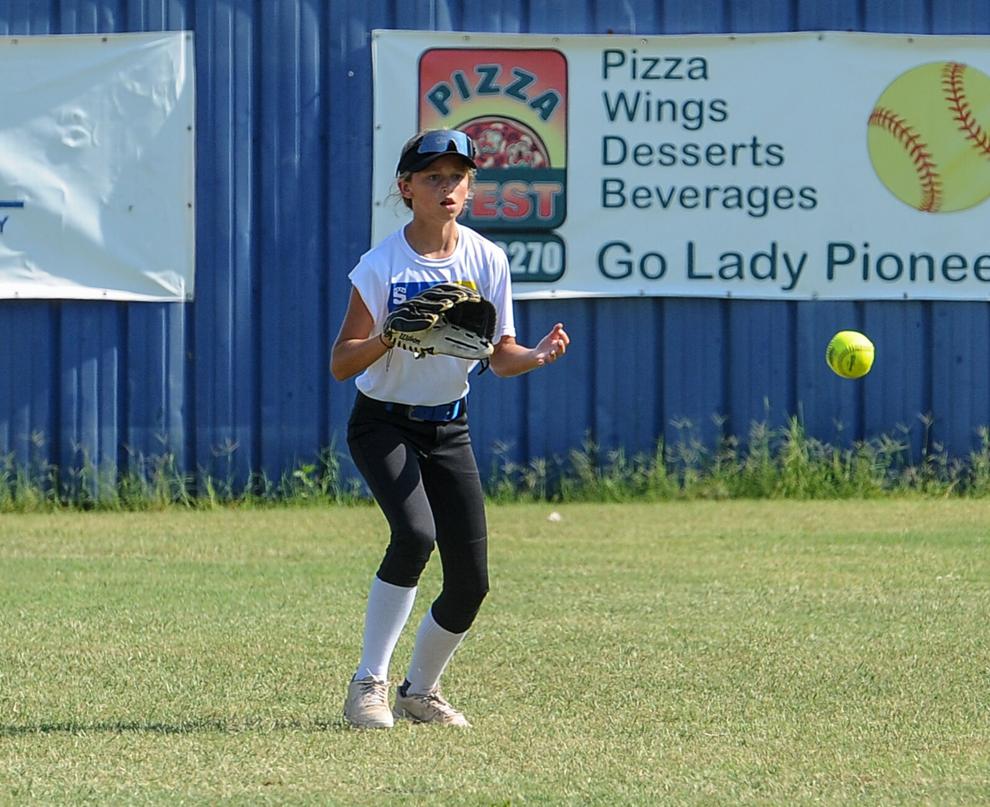 "We're going to be young in some key spots … I don't think we're going to have the offense that we had so I think we're going to have to be a different offense," Linsenmeyer said.
Herber said showing up to a team practice without the usual suspects in the SHS lineup is a bit nerve-racking.
Boot camp can help the Lady Pioneers loose some nerves and find a new identity.
"We have to find a way to make our own identity because I don't think that we're going to be anything close to the style of play that we were last year," Linsenmeyer said. "We're going to have to just make our own path."