Anthony Smith returned to the dugout in the first inning with the Stillwater High baseball team's home-run cowboy hat on his head.
As he created an opportunity to wear the Pioneers' rally accessory, he gained something else: bragging rights for this weekend when he spends time with his friends in Yukon.
Smith, a junior designated hitter, grew up in Yukon before his family moved to Stillwater around the time he was in fifth grade. When he matched up with his former teammates in the Gladys Winters Festival on Thursday evening, he gave them a reminder of his skills with a solo home run that rocketed over the right-field wall.
Smith's opposite-field homer was one of several early runs for the Pioneers in their 11-2 run-rule victory against Yukon at Couch Park.
In the first inning, Stillwater (13-3) established a 7-0 lead and never relinquished it.
"I kind of knew it was going to happen," Smith said. "...We have a really good hitting team."
Although Smith is building his high school career in Stillwater, he maintains friendships with the Millers' baseball players. Before the game, he and leadoff batter Aiden Alexander sent messages to each other, engaging in some friendly trash talk. Smith also had a scouting report on starting pitcher Chance Owens.
"I've kept in touch with him, so I knew how fast and what he throws," Smith said.
When Smith stepped into the batter's box and faced Owens in the first inning, Stillwater already led 5-0. Sophomore second baseman Owen Coil had capitalized on the Millers' errors, turning a double to deep left field into a tour around the bases. Gage Gundy, who had previously hit an RBI single to left field, and Henry Hutchens, who had drawn a walk, also scored on the play.
After Coil's two-run double, Smith pumped more energy into the offense. With a full count, Smith sent the ball sailing high above right field as someone in the crowd yelled, "Get out, get out" – and it did.
Bryce Bond, Stillwater's starting pitcher, said he could tell the ball was headed out of the park.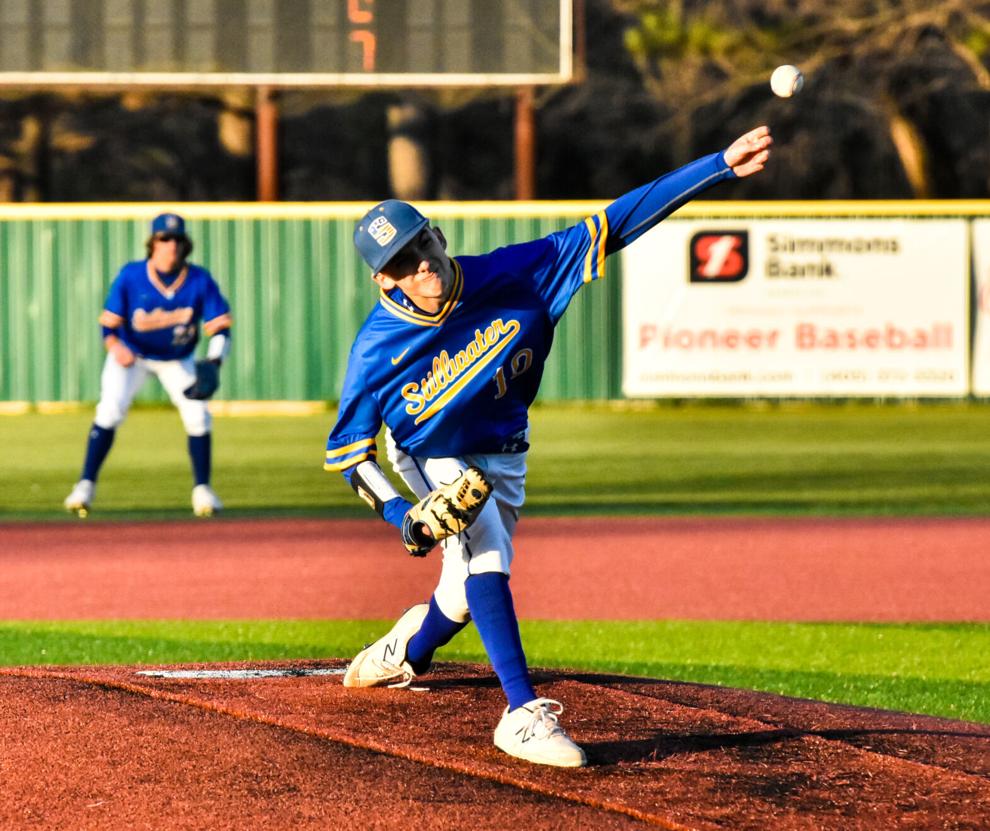 "Man, I'm just impressed he went oppo," Bond said.
With a 7-0 first-inning lead – Parker Jeffrey tacked on an RBI double after Smith's homer – the Pioneers put Bond at ease as he returned to the mound for the second. Although Bond had missed the Tuesday game against Tulsa Union because of illness, he didn't show signs of weakness. The senior pitcher threw three strikeouts while giving up only two hits and no earned runs to secure the win.
"He was locked in; he was focused," coach Jimmy Harris said. "He threw a lot of strikes, and he was very, very competitive today. It was really fun to see him do that."
Bond and the Pioneers zoomed through 1-2-3 innings in the first and third, but they surrendered two runs in the fourth because of defensive mishaps. The defense recalibrated to strand a pair of runners on base, minimizing the damage.
"We're still making a few errors, and we have to knock that out a little bit," Harris said. "For the good of our pitchers to help them out a little bit, we need to do a better job of trying to keep (from making) some of those mistakes that we're not meaning to make, but we can control some of that, so we can do better there."
In the top of the fourth, senior shortstop Jackson Holliday made sure the Pioneers maintained their advantage. He led off with a shot over the right-center fence for his eighth home run this season, and Stillwater made it a four-run inning, setting the stage for a five-inning run-rule win against Yukon (7-8).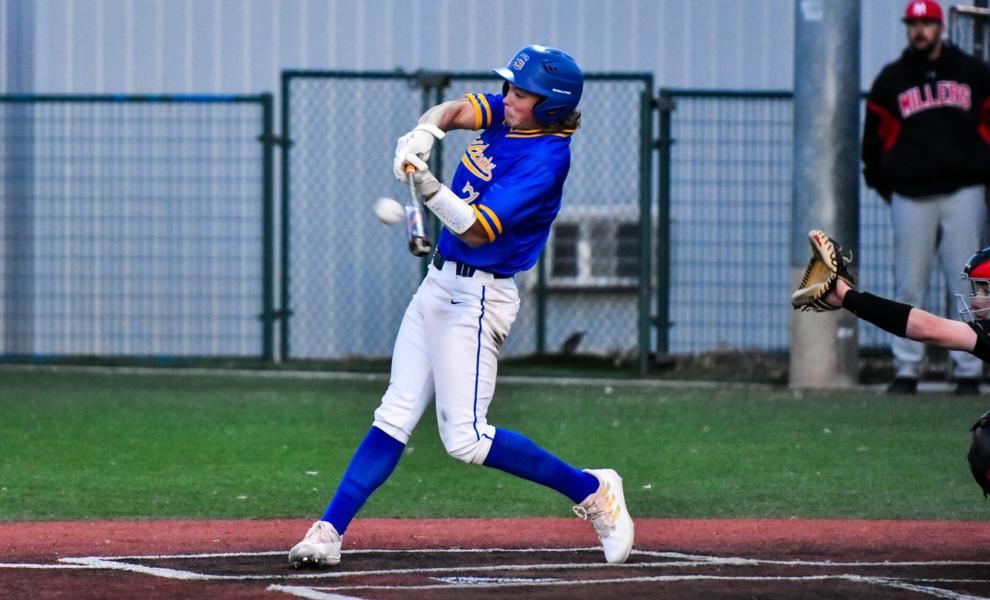 Harris said the victory likely carried extra meaning for Smith, who went 2 for 3 at the plate with two RBIs.
"Any time you're playing against someone that you're close to, you want to do well, you want to compete and you want to be successful," Harris said. "I was proud for him to be able to do that because I know he wanted to do something special in front of those guys that he's close to."
Next, the Pioneers continue playing in the Gladys Winters Festival at 6:30 p.m. Friday against Putnam City North at Couch Park. Then they face Westmoore at 3 p.m. Saturday.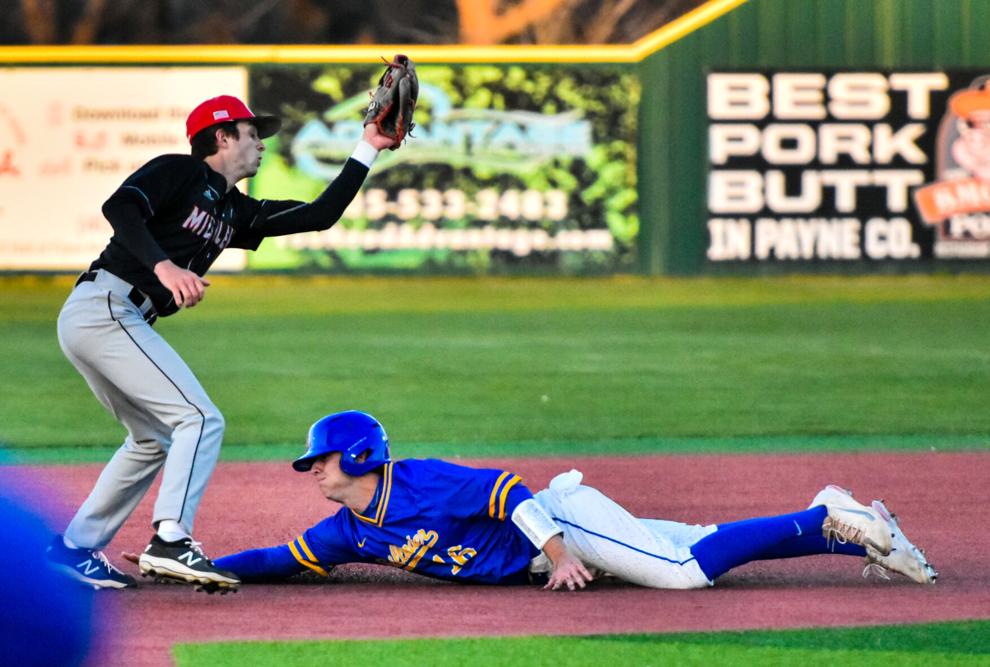 When the festival wraps up, Smith can look forward to razzing his former teammates about Stillwater's win.
"It's going to be funny because I'm going down there (Yukon) Saturday night," Smith said. "So there's going to be a lot of joking around with them."
---
STILLWATER 11, YUKON 2
YHS   000  20       –   2   2  3
SHS   700  4X       –  11 10 2
C. Owens (Boyer) and Strange. Bond and Jeffery.
W-Bond. L-C. Owens.
HR-SHS, Smith, J. Holliday. 2B-SHS, Coil, Jeffery.