Braylin Presley veered left and accelerated toward the end zone, creating room between himself and every Stillwater defender.
Soon, the lights in Spartan Stadium were flickering again as "All I Do Is Win" played through the speakers, signaling another touchdown celebration for the Bixby High football team.
The Pioneers arrived in Bixby striving to make a statement against their non-district rival, but Presley's explosive quickness and perfectly-timed cuts – along with the stout Spartan defense – kept Stillwater from walking away with a victory.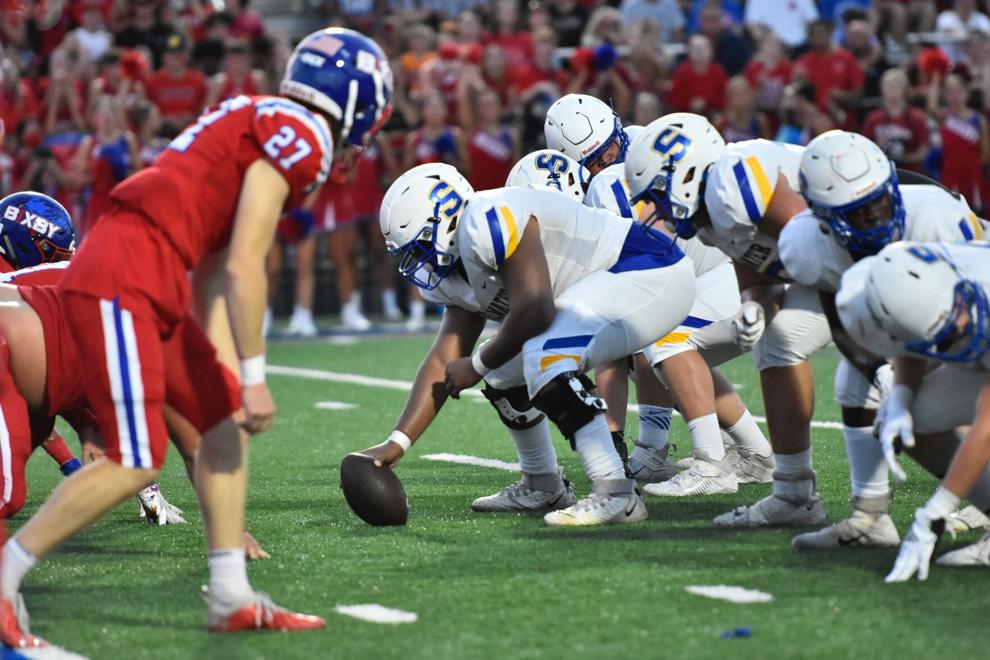 The Spartans stormed past Stillwater 42-14 on Friday night in Bixby, handing the Pioneers their first loss of the season. Presley powered the offense in multiple ways, contributing three rushing touchdowns and one receiving touchdown.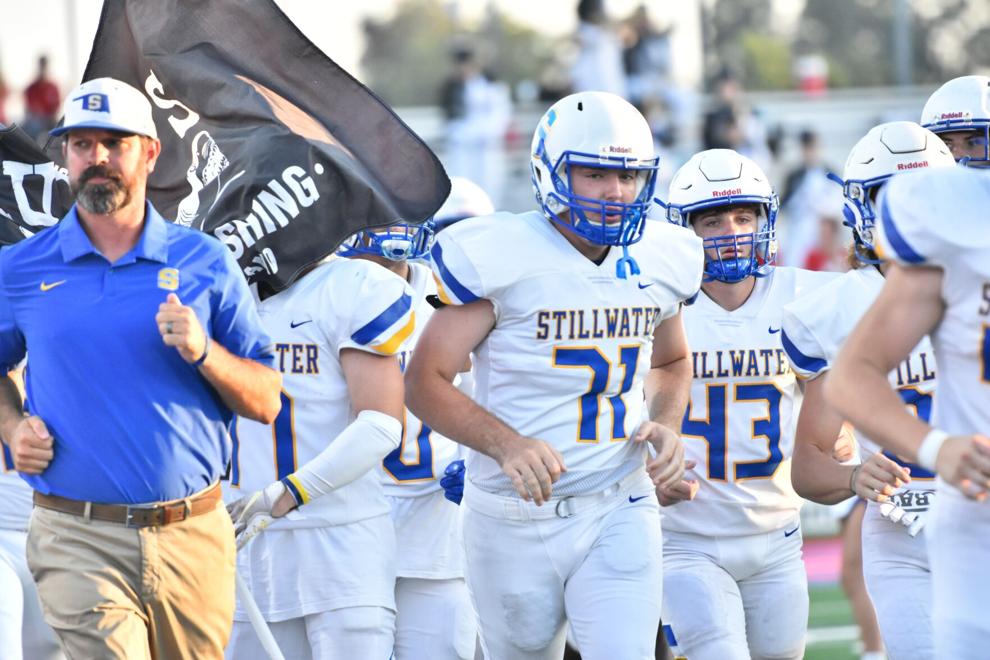 "His speed and change of direction, it's out of this world," Stillwater coach Tucker Barnard said. "He's a really, really special player. If you let him get in open space, he's really, really difficult to bring back. It really comes down to kind of the things that are happening before he finds that open space."
Presley scored for the fourth time Friday night with his 37-yard rush into the left side of the end zone, giving Bixby a 42-7 cushion with 9:21 remaining. He had put the Spartans in an ideal spot to start the drive, weaving through a maze of Pioneers and adeptly evading tackles to return a punt to Stillwater's 42-yardline.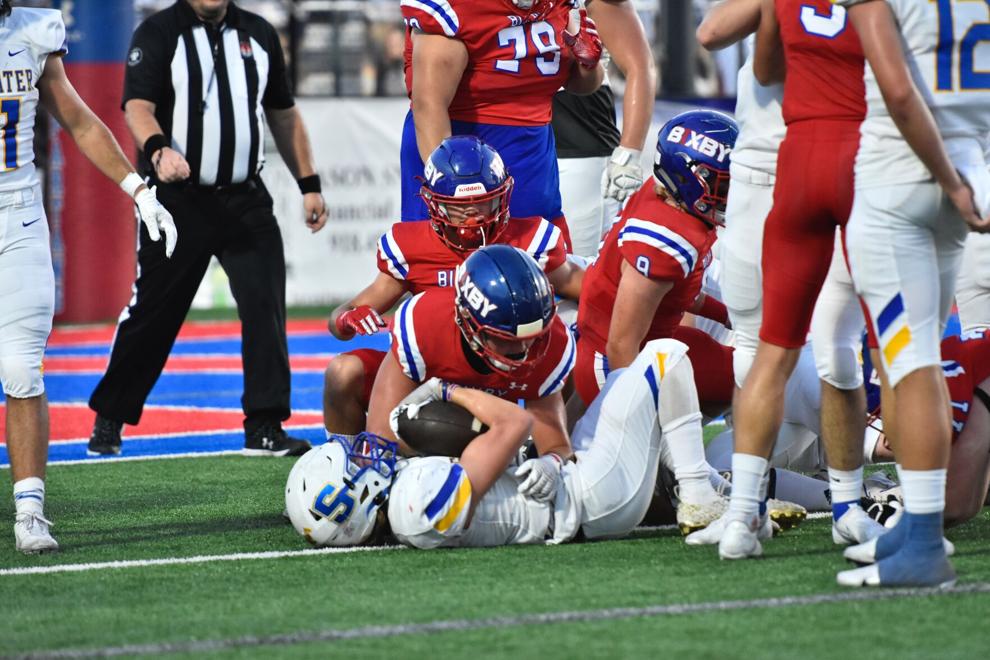 Stillwater (2-1) then gained a late burst of energy when JoJo Beale soared into the air and intercepted the ball from Bixby quarterback Christian Burke at Stillwater's 2-yardline, keeping the Spartans from hauling in another touchdown pass. With a sudden spark from sophomore Holden Thompson's 61-yard run, the Pioneers pieced together a drive that ended with Thompson spurting 9 yards into the end zone.
It was Stillwater's only touchdown of the second half and the Pioneers' second in the entire game.
The Pioneers stepped onto the field with fight, but the Spartans (3-0) asserted themselves as the top team in Class 6A-II football. Bixby stifled the Pioneers with high pressure, bombarding junior quarterback Gage Gundy and the Stillwater offense. Bixby senior Caleb Rogers was a defensive leader, recording two sacks.
Gundy, who went 10 for 25 with 160 passing yards, threw no interceptions, but the Pioneers could never gain control of the game while the Spartans stayed locked in on their defensive assignments.
After showcasing its run game in victories against Edmond Santa Fe and Mustang, Stillwater was limited to 100 yards on the ground.
Both defenses held strong through a scoreless first quarter, and Presley broke Bixby's offense open in the second. His 33-yard rush gave the Spartans a 7-0 lead with 10:57 until halftime.
Stillwater quickly responded as Gundy launched a deep pass to sophomore receiver Heston Thompson, who scored a 71-yard touchdown. It was a big moment for the Pioneers, but the tie didn't last long. Presley followed with two touchdowns, and Bixby extended its second-quarter lead to 28-7 with Connor Kirby's 4-yard rush.
The Spartans relied on a two-pronged attack from starting quarterback Burke and Kirby, who stepped in at what they call a "vacuum" position, essentially putting Bixby in a Wildcat formation.
The Spartans showed why they're one of Stillwater's toughest opponents, and the competition level will remain high as the Pioneers prepare for district play. Stillwater will open its district schedule at 7 p.m. next Friday against Deer Creek-Edmond on the road.
"(Bixby) has done what they've done over the last several years because of who they are," Barnard said. "They made more plays, they coached better than we did, and they won the game. The message is just that that doesn't change who we are, doesn't change what we're about. Starting next week, we've got to go back (and look at) the mistakes, the missed calls, the missed opportunities – we've got to go back and learn how to be better."