AJ Ferrari joined a rare brotherhood in the most historic college wrestling program in the country.
The Texas, Allen, native became just the third true freshman in Oklahoma State history to win a national championship – the first one since Pat Smith in 1990.
Ferrari beat Pittsburgh's Nino Bonaccorsi by 4-2 decision in Saturday night's championship at 197 pounds to make history.
His victory brought an end championship droughts by Oklahoma State, who hadn't won an individual championship since Dean Heil in 2017.
Daton Fix found himself in familiar territory, and with a similar result in the NCAA Division I Wrestling Championships.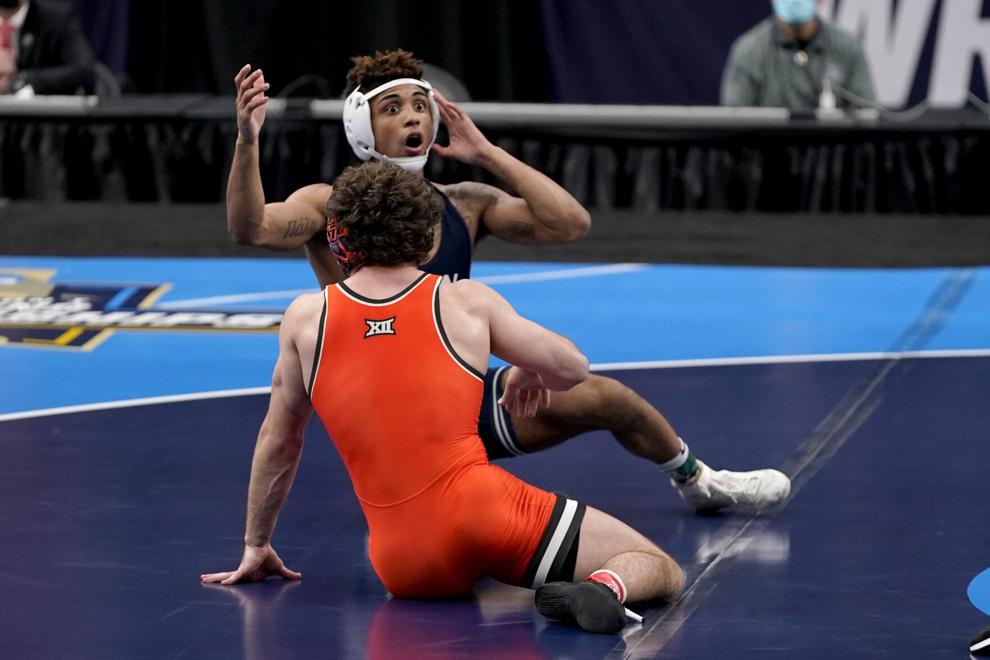 The top-seeded Oklahoma State 133-pounder benefited from two late stall points in his championship match against Penn State's Roman Bravo-Young to force overtime.
But Fix finished the same way he did in the 2019 championship match – under his opponent in the sudden victory period. Bravo-Young landed a takedown of Fix with less than 20 seconds remaining in the first overtime period to lock the Sand Springs out of a national title once again.
True freshman AJ Ferrari will be Oklahoma State's last chance to win an individual title for the first time since 2017 later Saturday evening.